CHOETECH, a reliable source of Wireless Chargers, durable USB Cables and Chargers, headphones and other mobile accessories, just announced a one-time, big-time voucher that you may use to the following products.
[su_button url="https://l.facebook.com/l.php?u=https%3A%2F%2Fwww.lazada.com.ph%2Fshop%2Fi%2Flanding_page%2Fvoucher%3FsellerId%3D12184%26voucherId%3D204191210412184%26wh_weex%3Dtrue%26fbclid%3DIwAR1-s7lWCDaIKHDlqAleqEYvWZ6yoxk0M92tpZyzWfiJ0R5iRBhjdzIScwc&h=AT1kjOT4Wk2Cu4ZlOOvR9R54jua-CkMCZknQKk2VhYt4svN7xKG79zZL16Ve6sedC2Sxa_v-3bxjT-IzSE3g-PnGCstKmFrq0kC0FnVaaVn0QONuEDms02JCnNvuEsf7queF3_Ej" target="blank" style="3d" background="#126306″ color="#ffffff" size="8″ wide="yes" center="yes" radius="round" text_shadow="0px 0px 0px #000000″]Click this to claim the voucher![/su_button]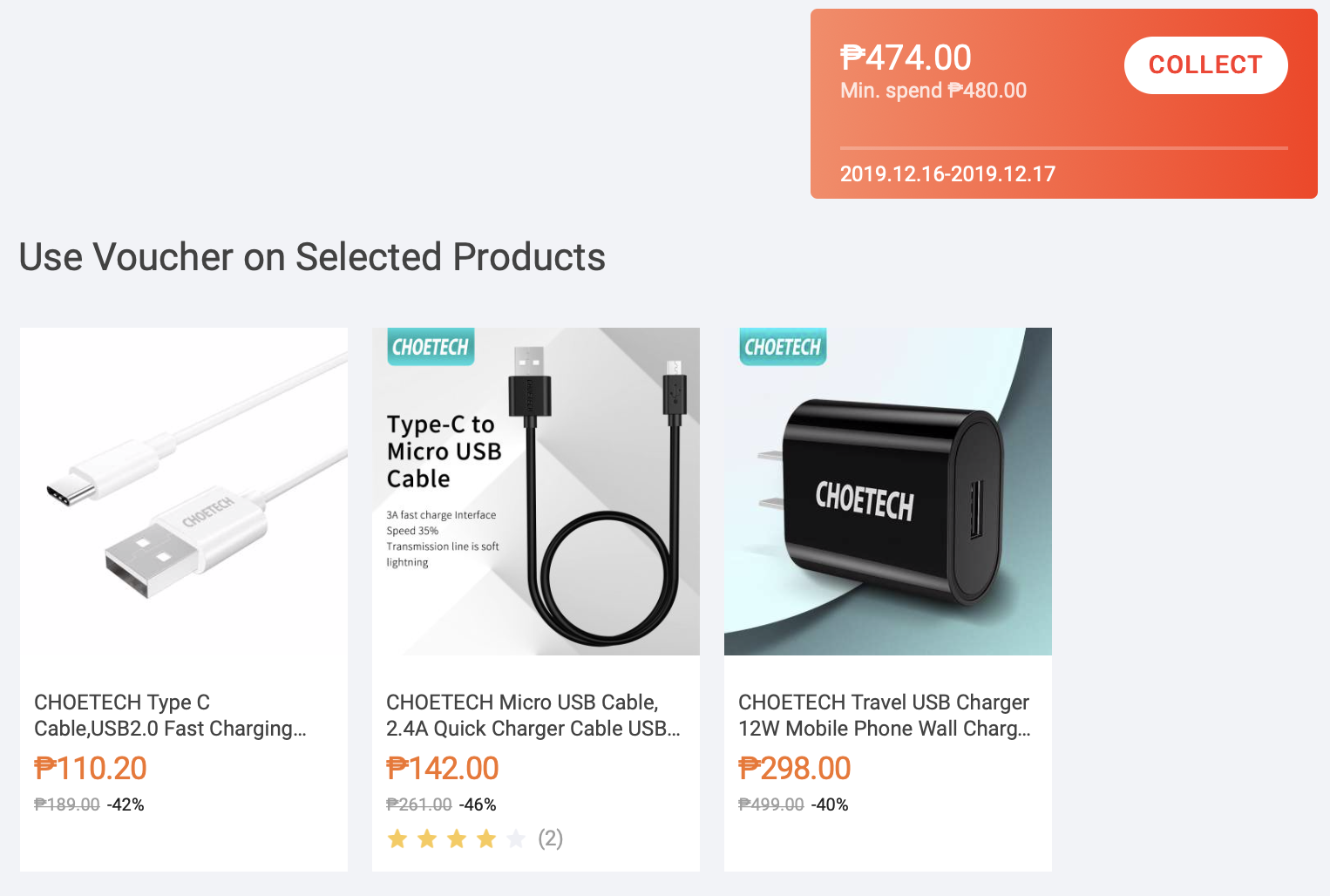 CHOETECH Travel USB Charger 12W Mobile Phone Wall Charger Adapter
CHOETECH Micro USB Cable, 2.4A Quick Charger Cable USB 2.0 Fast Charging Cord
CHOETECH Type C Cable,USB2.0 Fast Charging Cable.
For these three products, you can normally buy it for approximately P550.20 and by using the big-time voucher, you can save P529.02 plus a standard P50.00 delivery fee depending on your location. The total cost for our order is P71.18, it is as if we only paid P21.18 for these three amazing items!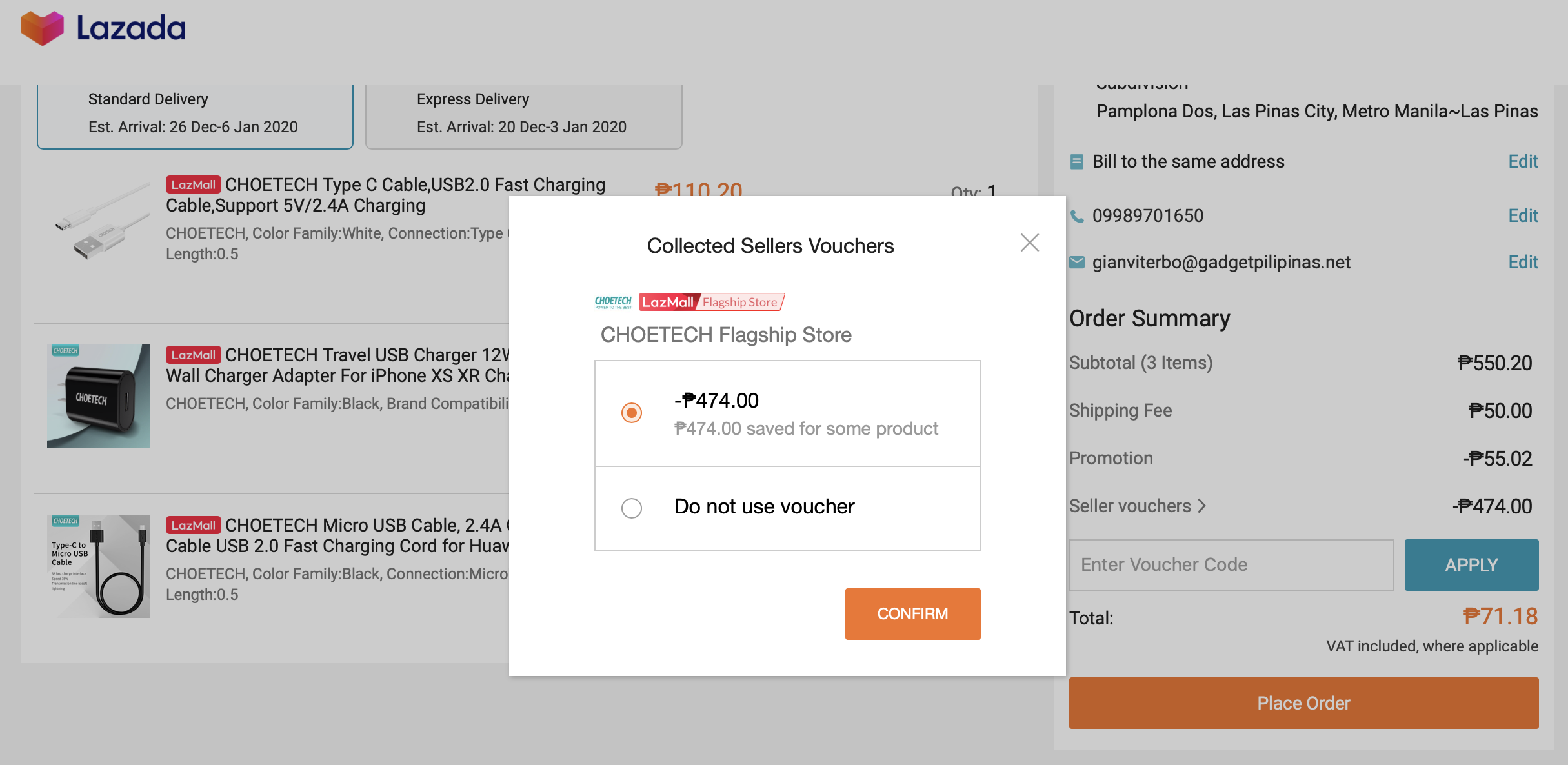 Note that these products are shipped overseas so expect a bit of time for your orders to be delivered. You can also use your PayMaya to purchase the products for instant cashback!
There's only one catch: the voucher is only limited for only 200 customers and will only be available today, December 17. So hurry and grab this big-time voucher now!
Gianfranco is the co-founder of gadgetpilipinas.net. He graduated from Far Eastern University. A Psychology student turned tech-savvy. He's currently the HR Supervisor of Blip Media and one of the content producers of Gadget Pilipinas. He enjoys playing competitive video games and binge-watch American TV series.