Huawei x Gentle Monster Eyewear II – Fashionable and Functional
It's also been a year since I bought the Bose Frames Alto, and I've proven in my review that the Eyewear II by Huawei and Gentle Monster strikes as a very good contender of the former.
To say that Eyewear II is an "alternative" is an unfair statement. Sure, its audio quality may not be as good as my Bose Frames Alto, but it's worth noting that it outpaces its competition in terms of AI, build, and superior smart features.
Why would you even consider getting one in the first place? Let me break everything down, which might help you purify your intentions of buying one (or not buying one).
A Lifestyle Device, Made with another Global Brand
Let me get straight to the point. Eyewear II is a lifestyle device. It's foremost an eyewear product with huge emphasis on being fashionable as it also carries the Gentle Monster brand. Gentle Monster is seen to be a premium fashion South Korean brand worn and endorsed by some of KPOP, Koreanovela stars, Gigi Hadid, and even Beyonce. Huawei's collaboration with Gentle Monster is a statement that one of China's biggest companies remains relevant to consumers who value fashion and lifestyle.
This isn't the first time for Huawei to collaborate with a major lifestyle brand. Huawei is also collaborating with huge brands like Leica, Devialet and TomTom. In a statement by Andrew Garrihy, Global Chief Brand Officer at Huawei Consumer Business Group, "Our approach is to engage in a focused manner with our core target market by partnering with cultural institutions and experts." Huawei values partnership. It's a recognition of their limitation, and their desire to learn from brands, which are considered to be "leaders" in various fields: Leica for photography, Devialet for speakers, TomTom for mapping, and Gentle Monster for eyewear.
A job well done
As an eyewear, the Eyewear II, works just as advertised. The Smart Myma variant I've got is a perfect fit for me. It's very comfortable to wear, thanks to its lightweight yet robust build.
If you think that this will not stand the test of time, you may want to reconsider because this is made with titanium alloy hinges and frame. I dropped this several times and the lenses are still intact and the sound quality remained decent.
Pro Tip if you're getting one
If you're getting one, you may want to consider knowing which one will best fit your face. The glasses come in a variety of models so you be sure to get the right one. Unfortunately, Huawei is only offering the Myma-01 variant here in the Philippines. If the width of your end-to-end support points is from 143-154 mm, then Myma-01 is perfect for you.
[su_spoiler title="How to measure the proper glasses width" open="yes" style="simple" icon="arrow"]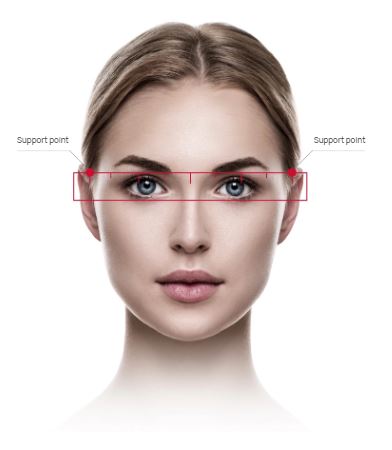 1. Look straight ahead and keep your head upright.
2. Ask another person to place a ruler parallel to your gaze, in alignment with the support points on your ears.
3. While reading the scale on the ruler, the ruler should remain parallel to your gaze.
4. Read the scale values on both sides, and measure the distance between the two support points on your ears, then calculate your optimal glasses width. If it's from 143-154 mm, the Eyewear II being sold in the Philippines will perfectly fit.
[/su_spoiler]
Don't buy it if you just want to look cool!
Without a doubt, owning and using an Eyewear II will make you look really cool. Who would have thought that you're wearing sunglasses with a hidden semi-open speaker and smart sensors? However, this shouldn't be the one reason why you're getting one.
As a functional fashion product, Eyewear II is perfect for those who often drive or commute for work. There's definitely sound leakage because of its design, and there's definitely a reason for that. Its speakers are meant to give you smart notifications and music without detaching you from the environment.
While it will work for other smartphones, some of the smart functions will work best on Huawei devices. If you own one, and you keep your calendar, contact and mail detail on your phone, Eyewear II will keep you updated each time you use its smart notification functions. Since Huawei has already moved on from GMS, getting comfortable in switching to HMS on your Huawei smartphone is a requirement.
A must-have smart lifestyle device
AiOT devices are starting to permeate the Philippine market. If the features and the consumer conditions for owning one are met, the Huawei x Gentle Monster Eyewear II is a must-have smart lifestyle device. Its features, while cool and trendy in nature, can benefit a select market; and its steep price are justified with the quality of material used to make it and technologies that came with it.
If you want to read a more extensive review and comparison of Huawei x Gentle Monster Eyewear II, check this link.
The Huawei X Gentle Monster Eyewear II is now available for PhP21,990 at Huawei Online Store.
Giancarlo Viterbo is a Filipino Technology Journalist, blogger and Editor of gadgetpilipinas.net, He is also a Geek, Dad and a Husband. He knows a lot about washing the dishes, doing some errands and following instructions from his boss on his day job. Follow him on twitter: @gianviterbo and @gadgetpilipinas.