Power banks are no longer a niche accessory, but has become a necessity for anyone with an on-the-go lifestyle. As such, the business has boomed so much that you'll find one from online markets to your local street corner store.
However, it's also because of this reason that counterfeit products have become rampant, and sometimes, differentiating the real one from the fake one isn't so easy to the untrained eye. As such, it's important to know the risks associated with using these products, as well as how to spot which ones are authentic, and which ones are not.
A Power Bank should be built to last
When buying a power bank, the first thing to look at is how it's packaged, and the product's build quality. Look for any misprints, typographical errors, or missing stickers on the packaging.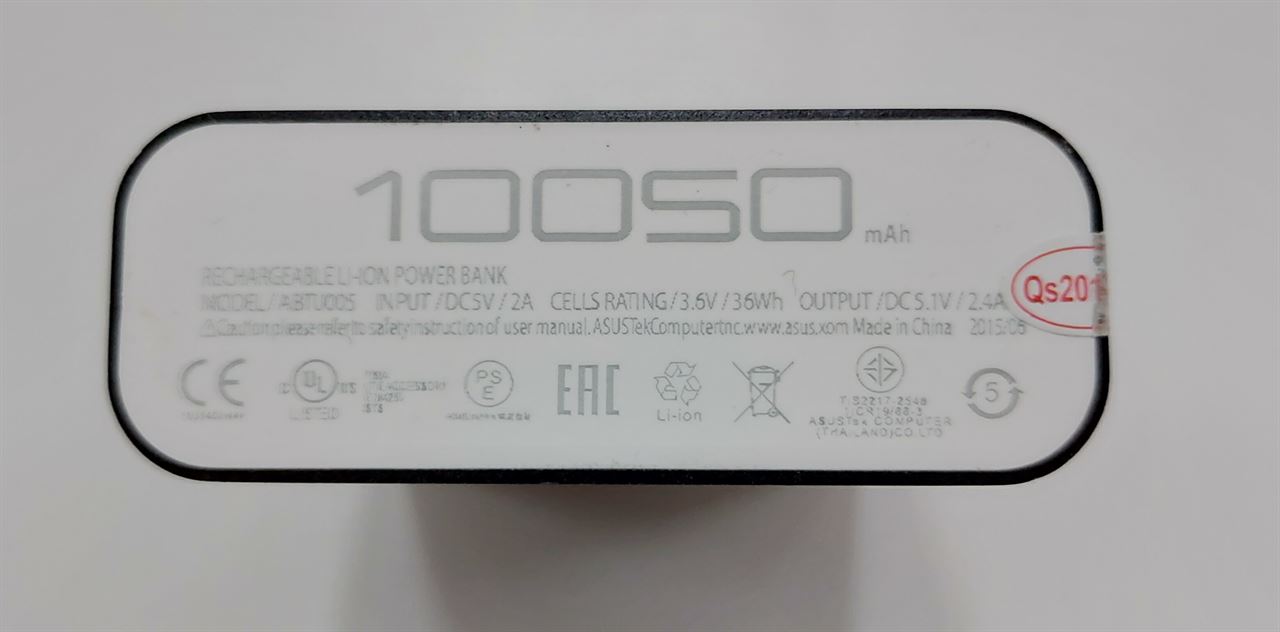 If there's a generic, round, oval, or rectangular sticker on the power bank, do not buy it. Legitimate manufacturers usually offer other ways of determining the authenticity or their products, such as serial number registration.
A power bank should also not feel flimsy, or have sharp, uneven edges, blurry prints. When shaken the batteries inside should also not be moving around. In the case of the ZenPower, the authentic one should be black all throughout. The top and bottom sides should not be white.
Avoid fake capacities and charging speeds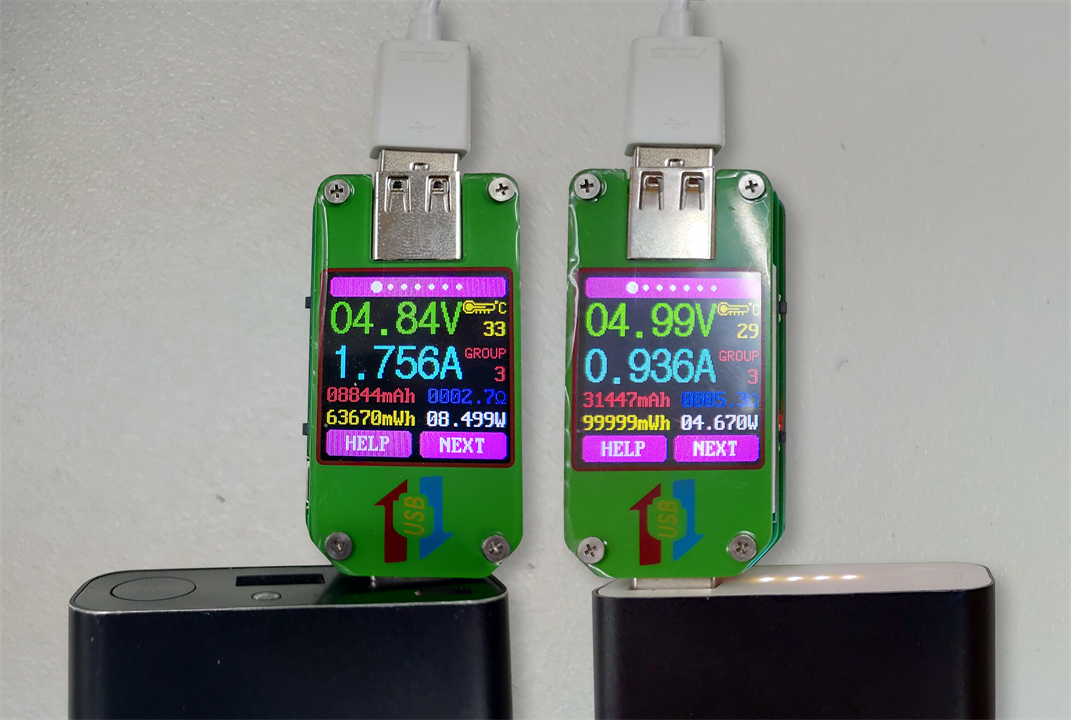 Of course, the higher the capacity and the faster it charges your devices, the better. But just how fast and much capacity can a power bank actually hold? It's easy to pack in so many batteries in a power bank to claim it as high capacity, but not all lithium ion batteries are created equally.
When tested, a counterfeit power bank's batteries could only charge up to half of their advertised capacity. More often than not, they also charge very slowly. Further tests also show that the same power bank could only charge a phone at 1000mA, that's half of regular smartphone fast charging.
Authentic power banks deliver reliable charging speeds, as well as real, high-capacity lithium ion cells inside. Testing the two side by side clearly reveals the difference.
Go for safety and efficiency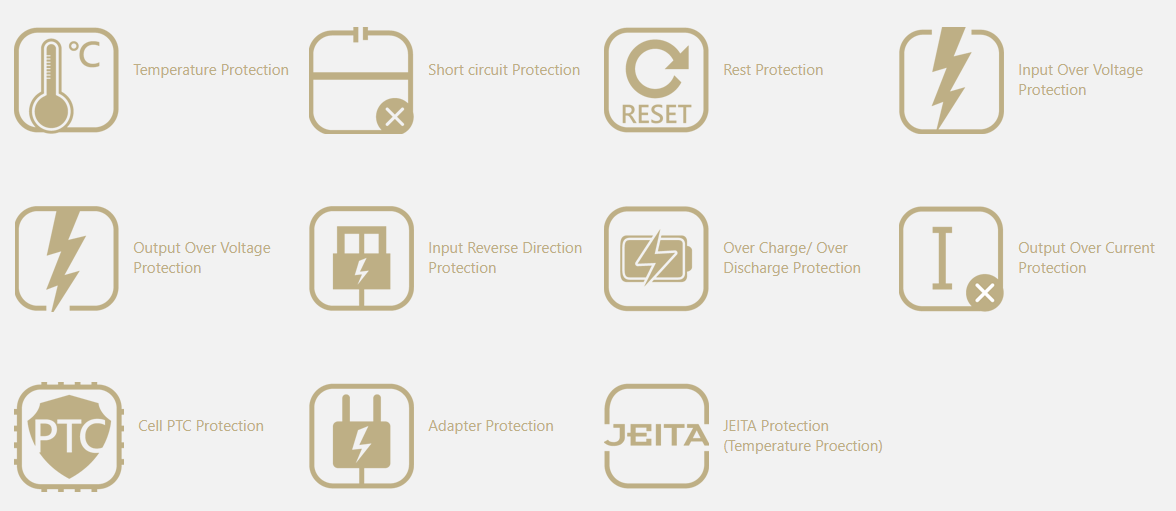 The electronics inside a power bank are just as important as its batteries, capacity, and charging speed. Authentic ones offer additional circuitry that regulates the power input and output, along with short circuit and voltage protection to protect you, the power bank, and the device that you're using.
Fake ones often skimp on these features as a trade-off for a much lower price. But don't let that fool you, as the low quality, or sometimes even faulty charging circuits in these items may cause your phone's battery lifespan to be shortened, or worse, your device's own charging circuit may suffer damage as well. They may also cause short circuits and burn, making them a potential fire hazard.
Always choose a power bank from a trusted and reliable brand
The ASUS ZenPower 10050 gives you the safety, great build quality, portability, capacity, and charging speed that you need to get through your daily activities without going near a power socket. It features a lightweight, yet rigorously-tested aluminium casing, up to 2.4A fast-charging, a huge 10,050 capacity, and ASUS PowerSafe Technology with 11 safety checkpoints. Making it an ideal choice.
Pricing and Availability
The ASUS ZenPower series power banks are available at ASUS concept stores and kiosks nationwide, starting at an affordable price of only PhP895, which also includes a FREE bumper case. For hassle-free purchases, you may also visit the ASUS online stores in Lazada for the best deals on the ZenPower and other ASUS products.
Emman has been writing technical and feature articles since 2010. Prior to this, he became one of the instructors at Asia Pacific College in 2008, and eventually landed a job as Business Analyst and Technical Writer at Integrated Open Source Solutions for almost 3 years.