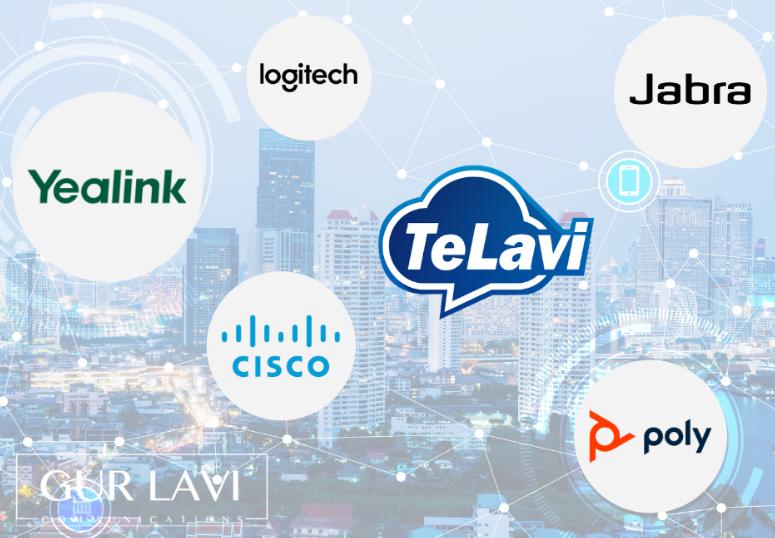 With its mission of providing powerful, affordable, and customizable communications to businesses, Gur Lavi Corp (GLC) is on track of reaching greater heights as they announced new partnerships with some of the known and trusted global tech brands.
The company started from humble beginnings almost a decade ago and has already established itself as one of the fastest-growing telecommunications distributors in the Philippines. One of its flagship brands is TeLavi Cloud, considered to be one-of-a-kind and an all-in communication platform.
GLC President and CEO Erwin Co explain that during the ongoing pandemic, many companies have shifted to cloud-based solutions as they embraced a new work setup for their employees who are now doing tasks remotely at home.
TeLavi Cloud New Partners
Co has announced that they have already confirmed partnerships with tech brands – Poly, Jabra, Logitech, Cisco, and Yealink which are all known for their quality and excellent products and services.
Poly headsets, phones, and video conferencing solutions are officially certified for Microsoft Teams to help workforces truly connect and enhance productivity. Jabra is a top Danish brand specializing in audio equipment and videoconference systems with an array of products. Logitech is one of the world's leading manufacturers of input and interface devices for laptops and PCs and as well as other digital products for almost 40 years and counting.
Cisco Systems, Inc. is an American multinational technology conglomerate that produces telecommunications equipment, network hardware, software, and other high-technology services and products. Yealink is an award-winning global brand that specializes in video conferencing, voice communications, and collaboration solutions with best-in-class quality, innovative technology, and user-friendly experience.
Miles away within reach with TeLavi Cloud
With the said partnerships, TeLavi Cloud can provide a better experience as it continues to provide a unified communications and call center solutions platform well-suited for companies with employees working from home who can now receive calls from any iOS or Android smartphone, tablet, laptop, or desktop using any web browser or an IP Phone. Customers can contact your office landline numbers and the calls can be answered by employees working at home.
TeLavi Cloud offers:
Cloud Telephony solutions that can increase team members' mobility by allowing them to take important business calls even when they're not in the office.
Team Messaging to centralize all business communications in one platform using any device avoids cluttering mobile phone storages with different apps that saves time from switching from one platform to another
Video Conferencing that can bring remote workers face-to-face with just a few clicks on any device, thus boosting business continuity and savings.
Call Center Solution which can support single location setup as well as multi branch setup via virtual platform for your organization to any office location or even from home.
Another product that GLC is proud of is TeLavi Connect, a simple cloud service add-on to Office 365 that connects Microsoft Teams to any on Prem or Cloud PBX in minutes allowing incoming and outgoing calls on any device using the MS Teams App. It's got the ability to bring all users under one platform via Microsoft Teams App for collaboration, messaging, and voice across all devices.
Whether using a desktop or a mobile phone, there's no hardware or software to install because all that needs to be done is enable TeLavi Connect for users and groups that need it. It can be integrated with any PABX System or the company can retain existing IP phones and legacy systems. There's also round-the-clock monitoring support and enterprise-grade encryption and security built-in for a safe virtual business environment.
While many countries have started to rise from the disruptions that were brought about by the global health crisis, the Philippines is still thriving to overcome the challenges that it's facing.
The good news is that there are companies that have come up with innovations that can help both SMEs as well as Enterprise-level companies to fully adopt the new normal of doing business.
TeLavi Cloud can help companies achieve business continuity, savings, and productivity. It's not a promise but a commitment. If you wish to avail of the FREE 30-day no-obligation trial, you may visit www.telavi.com.ph for more details.