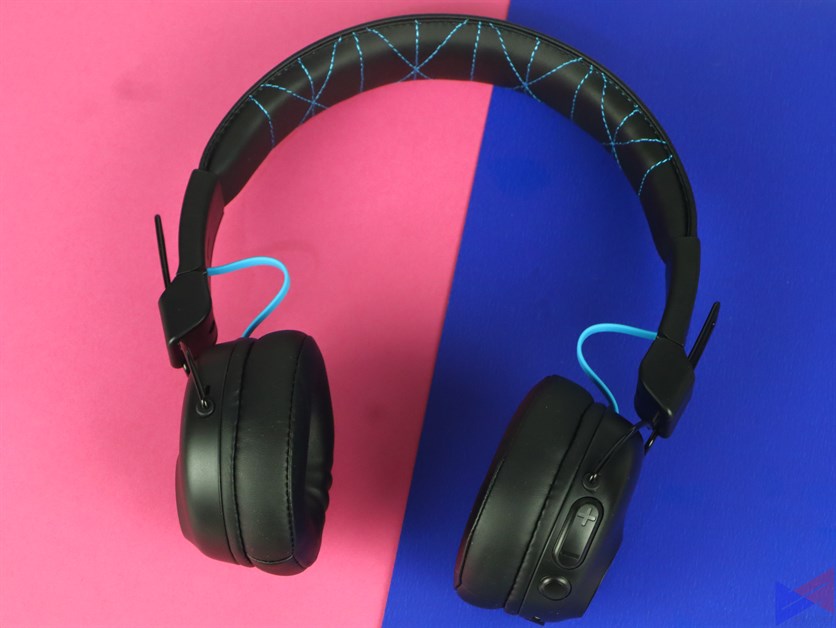 Wireless headsets offer a certain level of convenience that wired models do not. They give the ability to freely move around without the hassle of cables, which also means they're easier to store and travel with. The JLAB Audio Play is a great example, thanks to its small and lightweight form factor, plus a lot of nifty features for its PhP3,190 price tag. Merely gimmicks? let's find out.
JLAB Audio Play Specifications
AUDIO
Speaker: Φ40mm Dynamic, Neodymium Magnet, 20Hz-20kHz, 32Ω ± 15%
Output: 110±3db
Microphone: MEMS, – 38dB±3dB
Latency: low, 60ms
BATTERY
Battery Life: 22+ Hours
Input Power: DC 5V, 100mA
Headphone Battery: 400mah lithium polymer rechargeable
Headphone Charge Time: 3 Hours
Rapid Charge: 10 min charging = 1+ hour playtime
Standby Time: 400 Hours
BLUETOOTH
Version: Bluetooth 5
Range: 30+ ft.
Support Protocols: HSP/HFP/A2DP/AVRCP
Support Codec: SBC
GENERAL
Weight: 150g
IP Rating: NA
Warranty: 2-year warranty
Where to buy: Link
What's in the Box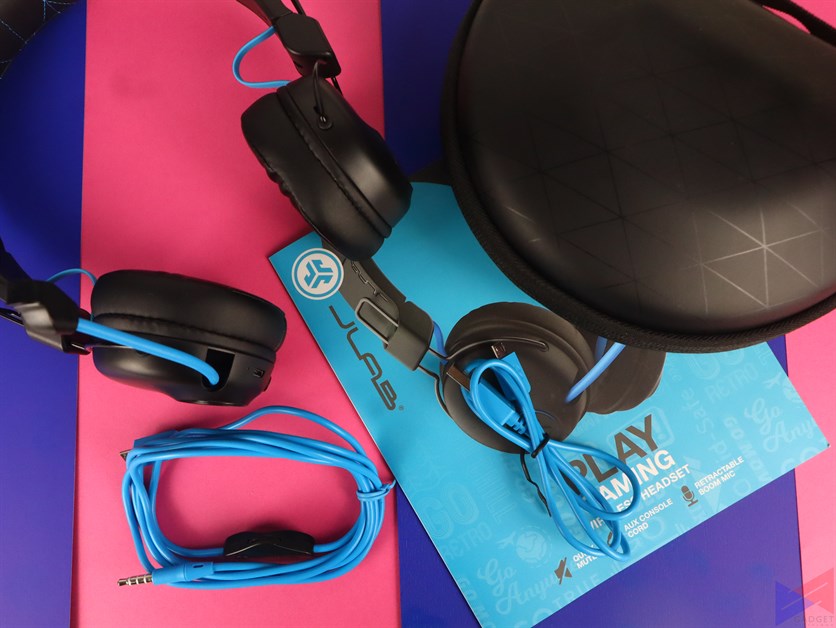 Inside the box, you get a handy carrying case, manuals, an AUX cable for using the headset wired (works with consoles as well), and a micro USB charging cable.
Design and Build Quality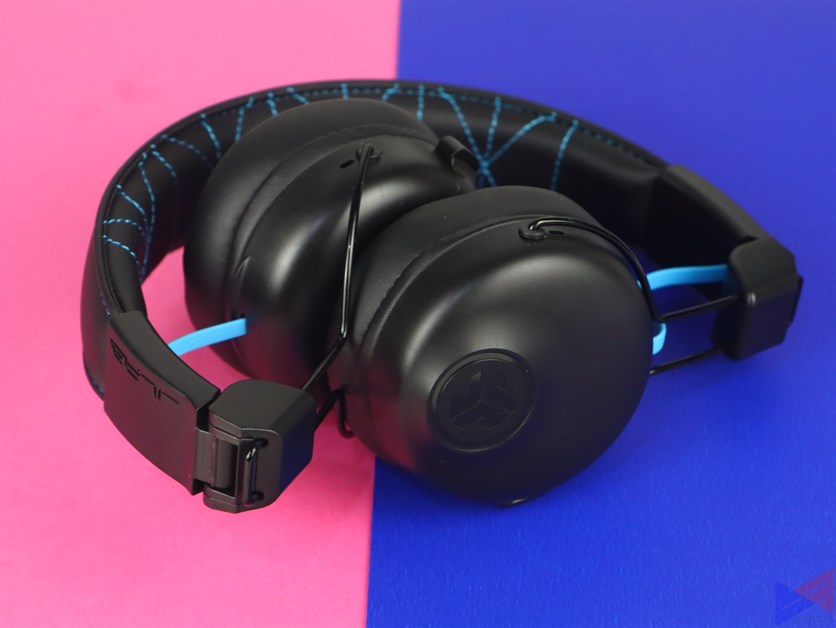 While mostly made of plastic (except for what is seemingly a metal headband covered in leather-like material), the JLAB Audio Play doesn't feel like it'll easily break. In fact, it can take the beating of being bent and flexed with ease.
Each earcup is secured by a metal structure that allows them to move at a certain angle for adjusting to your head when worn. You can independently make adjustments to any side to get the right fit. It uses an on-ear design, so the earcups just sort of go on top of your ears. This means noise isolation isn't as great but is still good enough if you're listening in a room.
I'm not used to wearing on-ears, but I did find the leather-like material on the earcups to be very comfortable even using them for hours on end. The clamping force on this headset is just right, so there's less pressure on your ears.
There's a bunch of buttons on the right earcup for controlling volume and playback, turning the headset on/off, muting or unmuting the microphone, and changing the equalizer setting. There's also a small led to indicate when the headset is paired.
Connectivity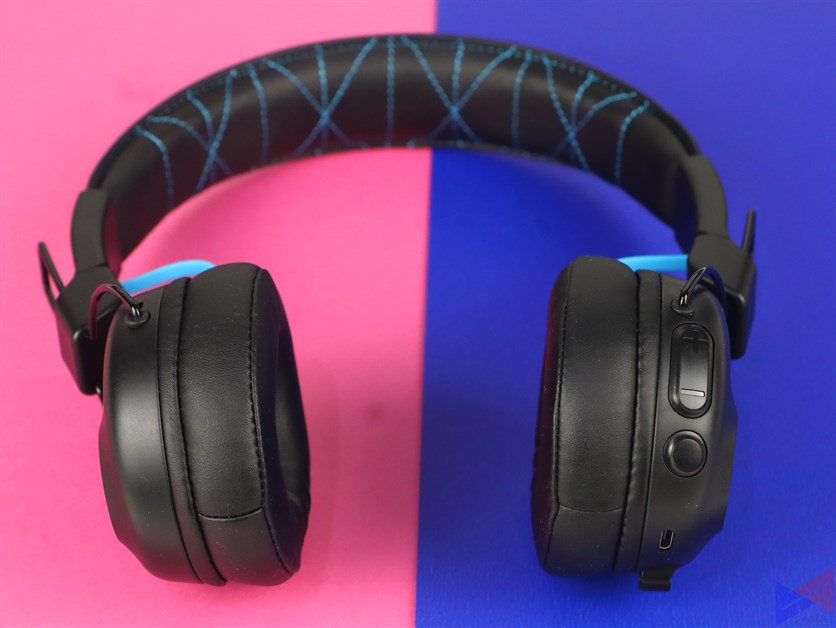 The JLAB Audio Play connects to other devices via Bluetooth. During testing, I got around 5 meters away from my source which is a desktop PC, before encountering "drops" in the audio signal. That's with a single wall in between.
Apart from Bluetooth 5, this headset also boasts super-low 60ms latency to ensure that your audio is in sync with your video or the game you're playing, which is actually true, as I didn't notice any noticeable delays, especially when watching YouTube videos. This headset is also quite reliable, as I never ran into connection-related issues while at an optimal distance until the battery went low.
Sound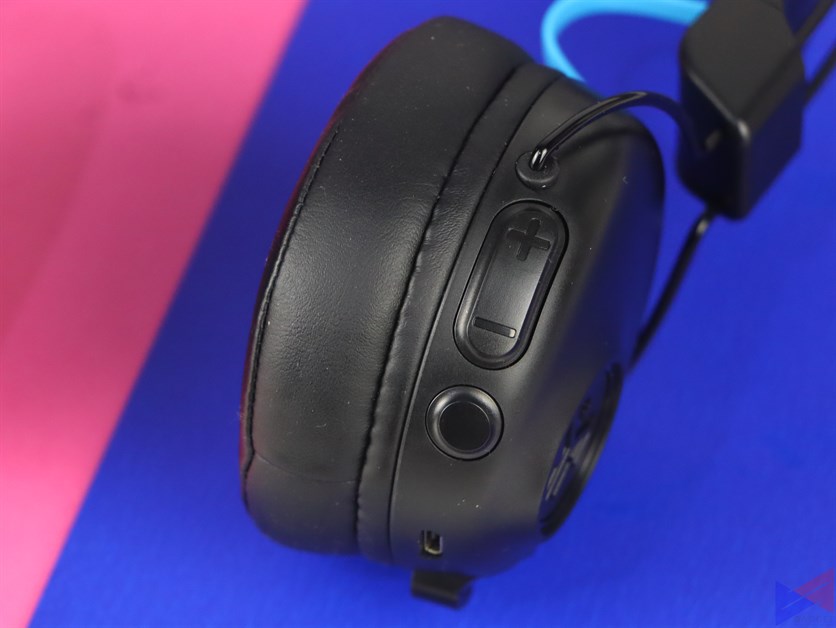 You can choose between two equalizer settings for this headset. Gaming, which increases high-frequency response to improve the clarity on vocals and boost spatial awareness, and Music, which focuses on bass and vocals.
This is how I'd describe the sound in both instances.
Gaming Mode
Significantly Recessed Bass
Mids are more emphasized for game dialogue
Reduced treble compared to music mode, but can still be a bit harsh on the "S" sound
Detail retrieval is decent for the price
Accurate directional sound for footsteps when gaming
Music Mode
More bassy, but I wouldn't say it's at basshead levels
Mids are slightly smoother, slightly improved clarity
"S" sound isn't as harsh but can be a bit more tamed
Unfortunately, you are limited to these two settings. It would be nice to have a companion app that lets you tailor fit the equalizer to your preferences, but maybe that's asking a lot for the price and for what it already offers. The max volume could also use a bit of a boost in some instances.
Microphone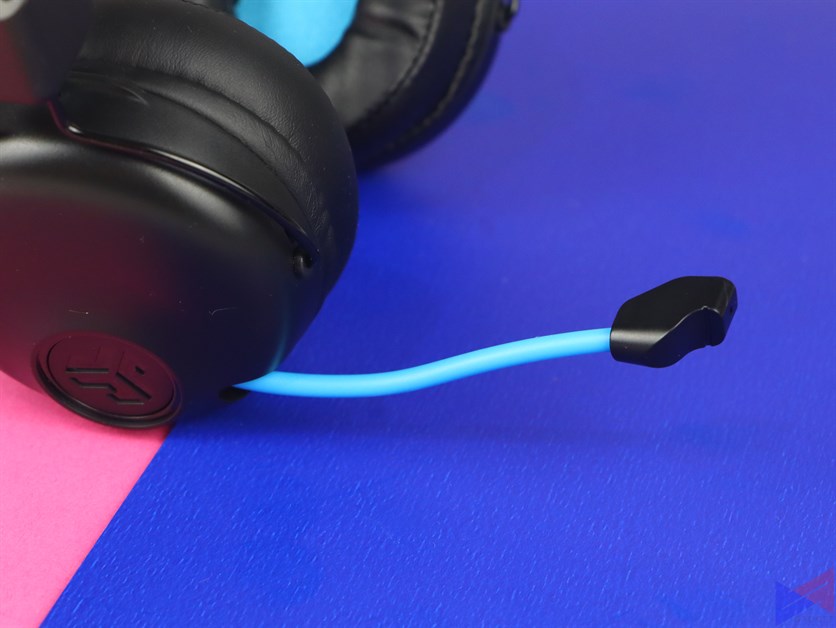 The JLAB Audio Play uses a retractable boom mic, which makes it less awkward to wear outside. Here's a sample clip.
As you've heard, this microphone does a decent job of capturing my voice, words are well articulated and are bolstered with good clarity. It falls short in terms of how airy the sound is, but it does cancel out the background noise pretty well.
Battery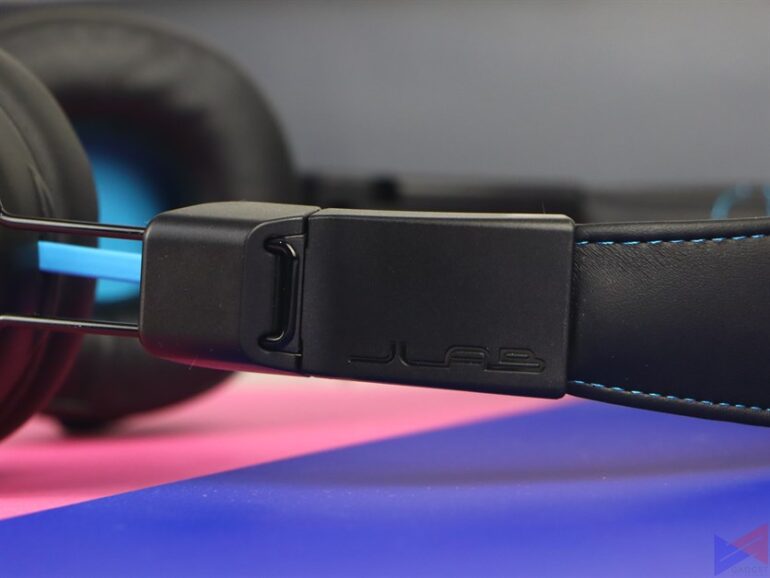 I was able to get around 16 hours of total uptime with a mix of gaming and music, adjusting the volume to around 80% to 100%. 10 minutes of charging gives you an hour or so of use.
Verdict
For its PhP3,190 price tag, JLAB Audio Play offers good build and audio quality, is comfortable to use for long hours. It's small and lightweight, which makes it easier to carry around and store, it can be used wired and wireless, its microphone cancels out outside noise well, and it boasts great battery life.
On the flip side, the control scheme can take a bit of getting used to, the volume could use a boost, and the on-ear design doesn't offer great isolation. That being said, it's still a great choice for those looking for a feature-packed wireless headset without having to spend a ton of cash.
Emman has been writing technical and feature articles since 2010. Prior to this, he became one of the instructors at Asia Pacific College in 2008, and eventually landed a job as Business Analyst and Technical Writer at Integrated Open Source Solutions for almost 3 years.