The Dell Inspiron 14 7400 is packed with a stunning 14.5″ QHD+ IPS display in a 16:10 aspect ratio. The extra vertical real estate thanks to the thin chin make up for an immersive entertainment experience and improve productivity as well
The Inspiron 14 7400's screen isn't just for show as it has a commendable color gamut of 97% sRGB and 73% AdobeRGB coverage. Users can take advantage of the color accurate QHD+ display in photo and video editing.
The peak brightness level of 323.4 nits on the Dell Inspiron 14 7400 is above average for most laptops. I personally would've preferred 400 nits considering it's a bigger display both in size and resolution.
Viewing Angle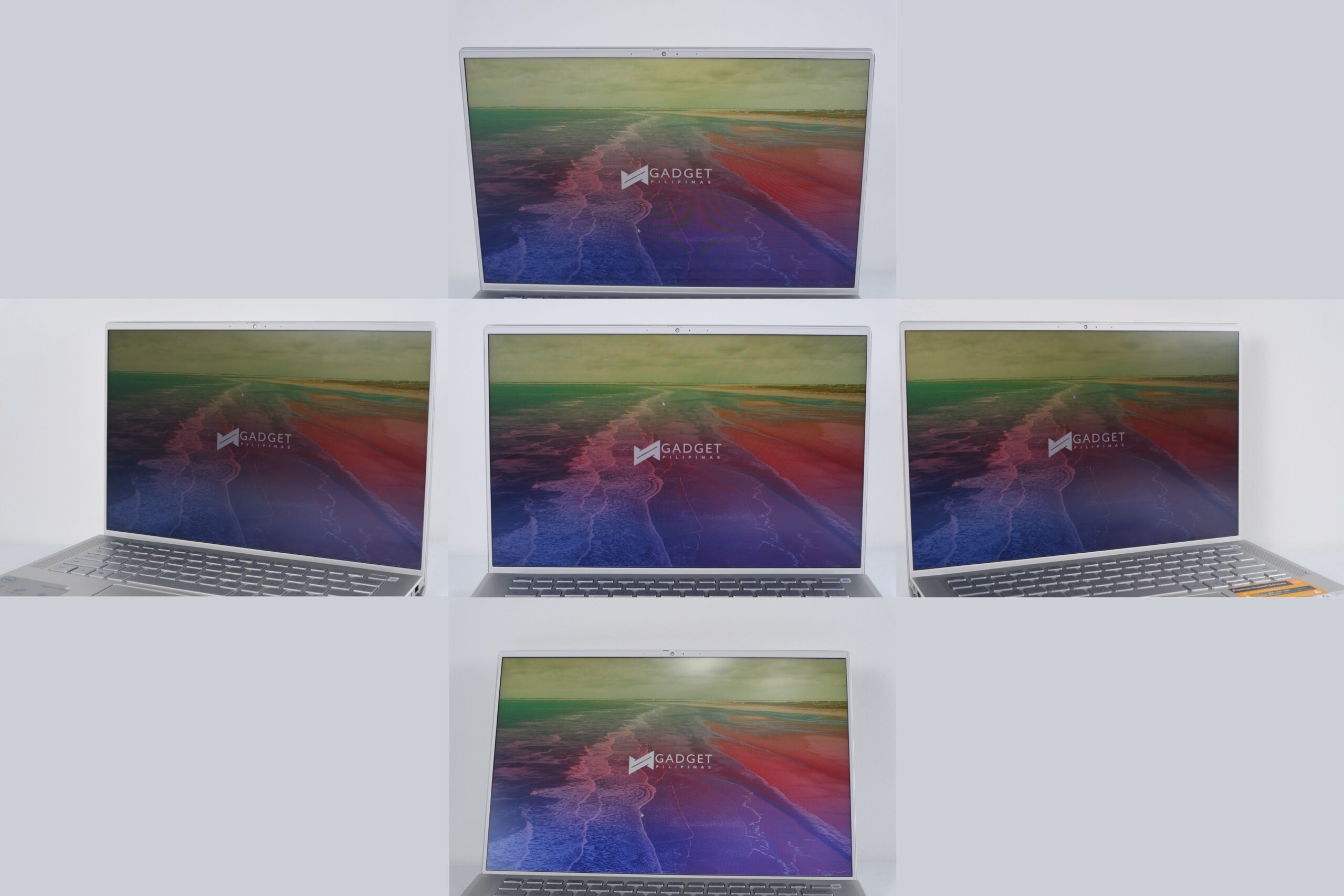 Viewing angles on the 14.5″ QHD+ display isn't an issue as it has an IPS panel.
Backlight Bleeding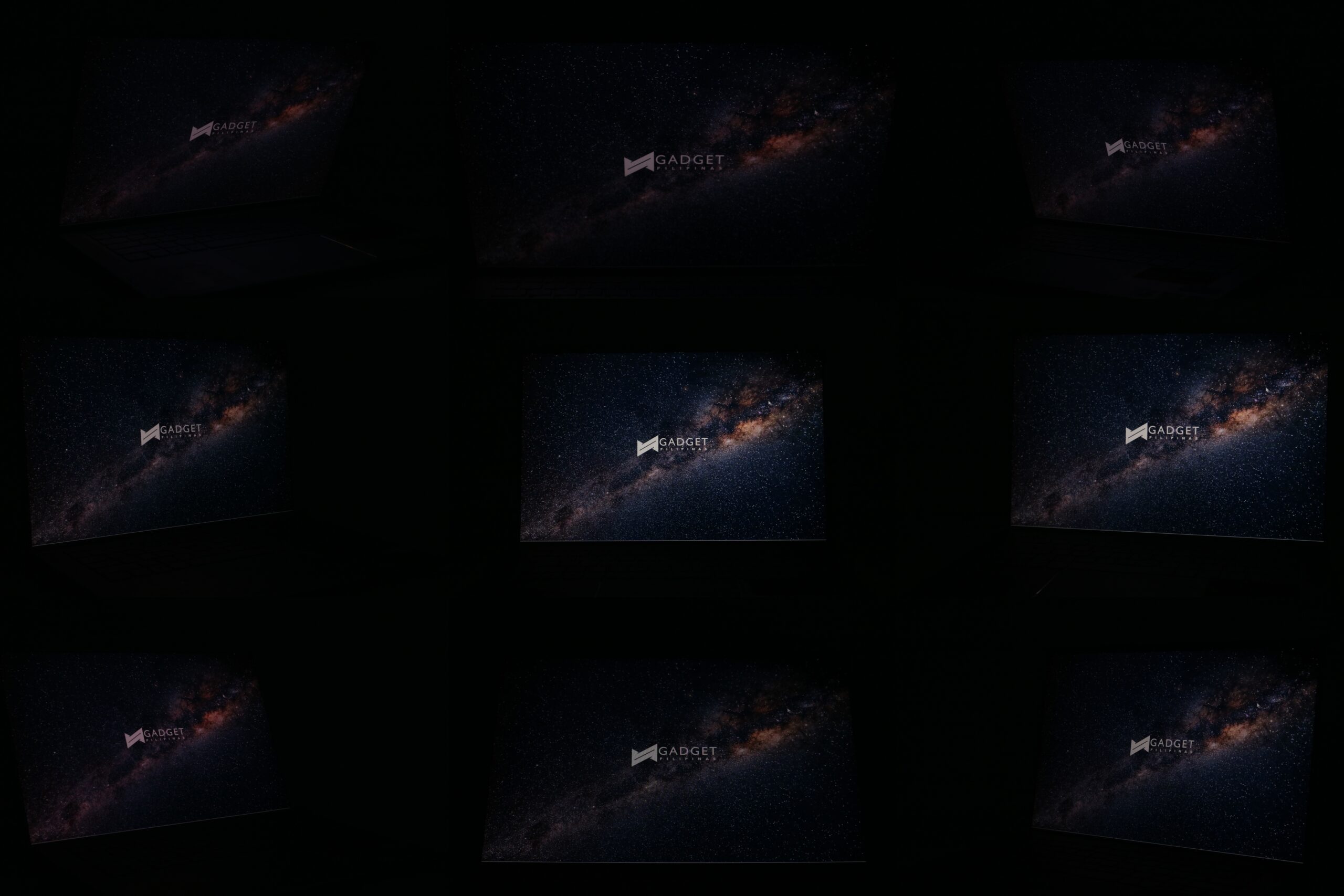 Fortunately, the Dell Inspiron 14 7400's display doesn't exhibit any backlight bleed as shown in the picture. Note that the white bar line on the bottom is just the hidden Windows Taskbar.
Camera
Built-in webcams are not a stellar thing for laptops but at least the Dell Inspiron 14 7400 includes a privacy slider to physically disable the laptop's camera.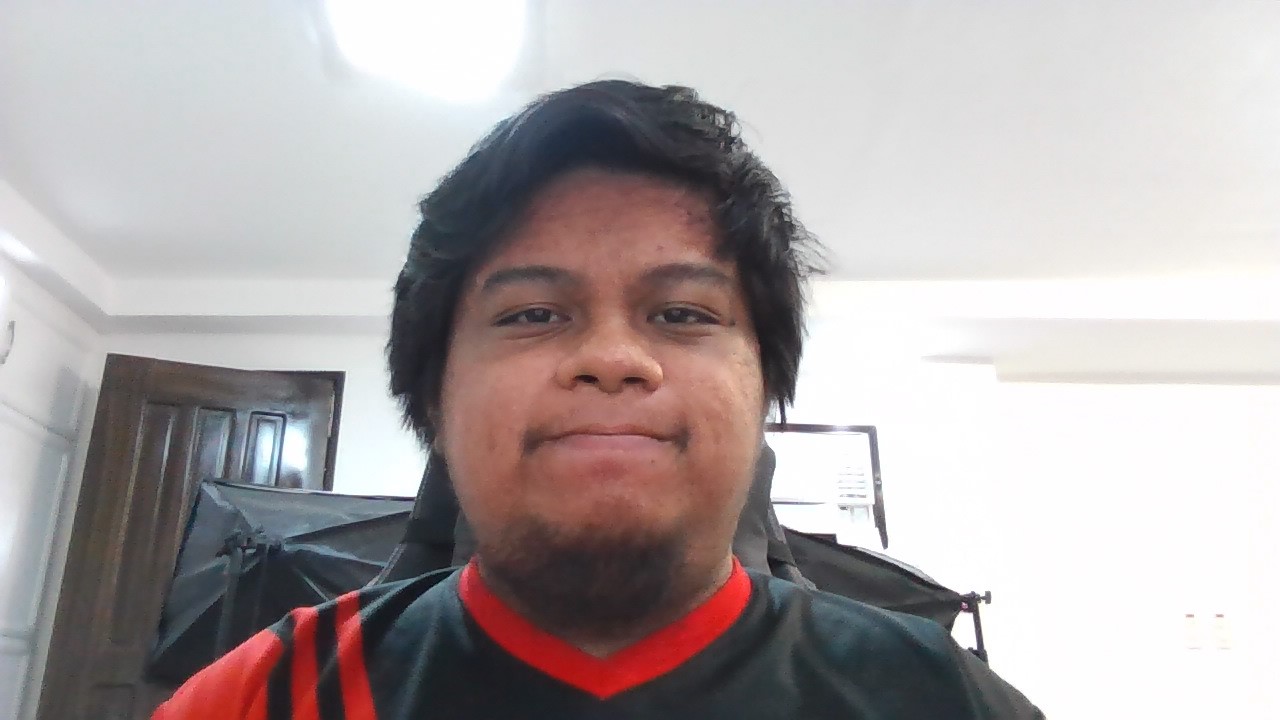 Despite the well-lit environment, the 720p camera's quality disappoints, and it's not as passable compared to other laptops. At least it's not mounted on the bottom of the screen.
Dell Inspiron 14 7400 Review – An All-Rounder With A Stunning Display
Our Verdict
That said, the Dell Inspiron 14 7400 packs a great balance of performance, display, and build quality. Anyone looking for a capable laptop that can handle almost anything both in work, online school, or entertainment, then the Dell Inspiron 14 7000 is a solid option.
What's Good
Color Accurate QHD+ 16:10 Display
Battery Life
Great Trackpad size and tracking
Decent Speakers
Sturdy Build Quality
Camera Privacy Slider
What's Not
Low Keyboard lighting
Bad Camera Quality
CPU Thermal Throttling
Grant is a Financial Management graduate from UST. His passion for gadgets and tech crossed him over in the industry where he could apply his knowledge as an enthusiast and in-depth analytic skills as a Finance Major. His passion allows him to earn at the same time help Gadget Pilipinas' readers in making smart, value-based decisions and purchases with his reviews and guides.