According to a tipster, Samsung is working on an ISOCELL 600MP camera sensor. The leak included what looks like a slide from an internal document or presentation.
The slide reveals information including the motivation behind the new lens which is the growing trend of 4K and 8K video recording. Samsung looks to use a bigger sensor which allows for more zoomed videos without compromising quality.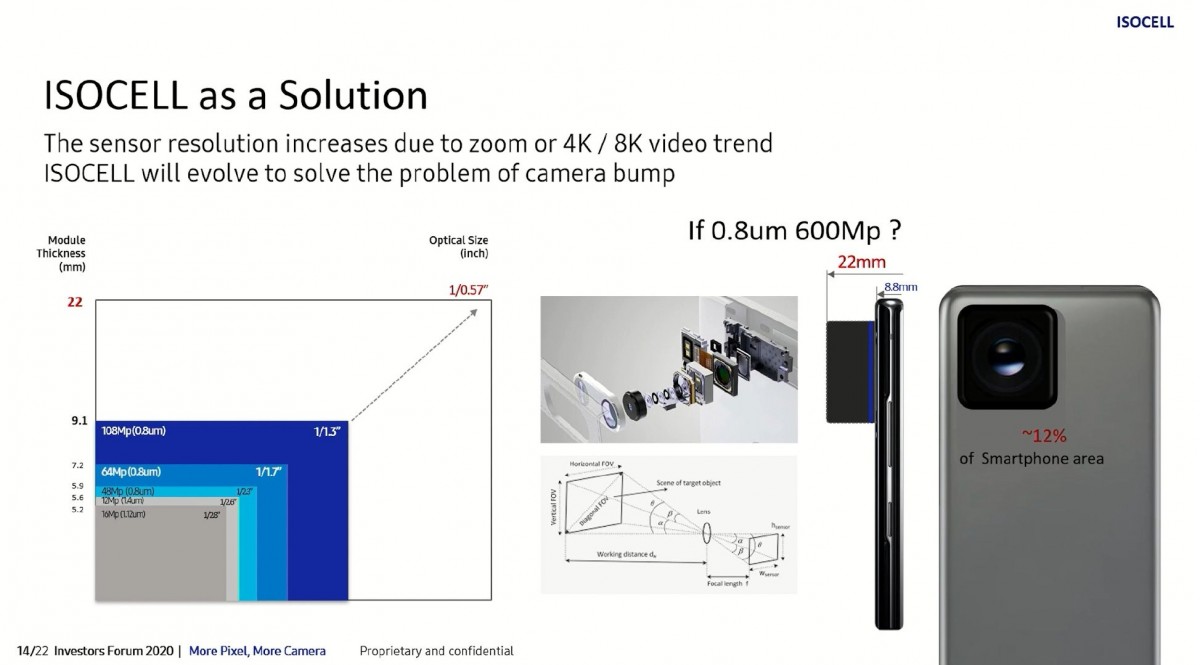 That said, the new 600MP lens isn't expected to be seen anytime soon because the company will have to solve the issue with the bump of a sensor that size. A 1/0.57-inch sensor will occupy 12% of the back of the phone and have a bump of around 22mm which just sounds unwieldy.