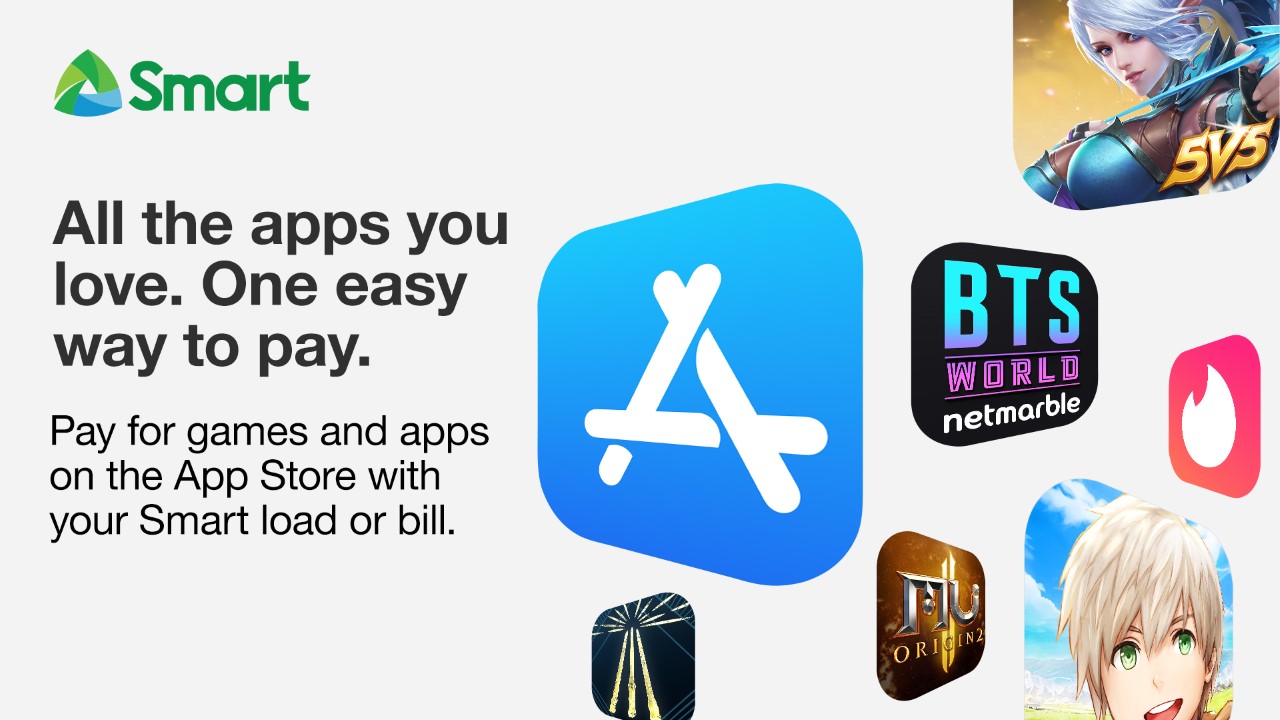 Filipinos now have an easier and more convenient way to purchase their apps and content, as Smart introduces Carrier Billing for the App Store, Apple Music and iTunes.
With Smart Carrier Billing, mobile users can charge their App Store, Apple Music, and iTunes purchases to their Smart Prepaid Load or Postpaid bill – offering a safe, secure, and versatile payment method that meets the Philippines' increasing demand for digital entertainment. Subscribers can enjoy all the apps they love, with one easy way to pay.
"For the longest time, the need for a credit or debit card has kept many Filipinos from maximizing the full potential of their iOS devices. By introducing Smart Carrier Billing, we are eliminating this barrier and therefore empowering our customers to truly embrace the digital lifestyle with easy access to millions of paid iOS apps and digital content at their fingertips."
– Oscar A. Reyes, SVP and Head of Individual Consumer Business
How it works
To sign-up for Smart Carrier Billing, customers need to have an existing Apple ID, and select "Mobile Phone" as the method of payment from their account settings on the App Store, Apple Music, and iTunes from their iPhone, iPad, iPod touch or Mac, or on iTunes from their PC.
Once "Mobile Phone" is selected, all future purchases with the customer's Apple ID will be automatically charged as part of the monthly Smart Postpaid bill, or directly deducted from their Smart Prepaid Load. This eliminates the need to use a credit card.
The new payment option will be configured automatically and will immediately allow for easy, one-tap purchases from all Apple Devices, including Apple TV and Apple Watch. This includes purchases made for apps, music, TV shows, as well as Apple Music subscriptions and iCloud storage. For customers' peace of mind, no information will be shared with any third parties. It's a safe and simple setup.
For more information on how to set up carrier billing, visit www.smart.com.ph.
Emman has been writing technical and feature articles since 2010. Prior to this, he became one of the instructors at Asia Pacific College in 2008, and eventually landed a job as Business Analyst and Technical Writer at Integrated Open Source Solutions for almost 3 years.