I have been using the LifeProof SLAM for a month now, and it might just really be the best one that can give total protection to my Apple iPhone XS Max.
SLAM gives our iPhone XS Max style and maximum protection. The new iPhone is already rated IP68, but definitely not slam-proof. Pun intended. With SLAM, the iPhone is protected up to 6.6 fee or about 2 meters. What we got is the Red/Light Blue colorway, but consumers have got plenty of variants to choose from. No matter what color consumers pick, they are assured with maximum protection.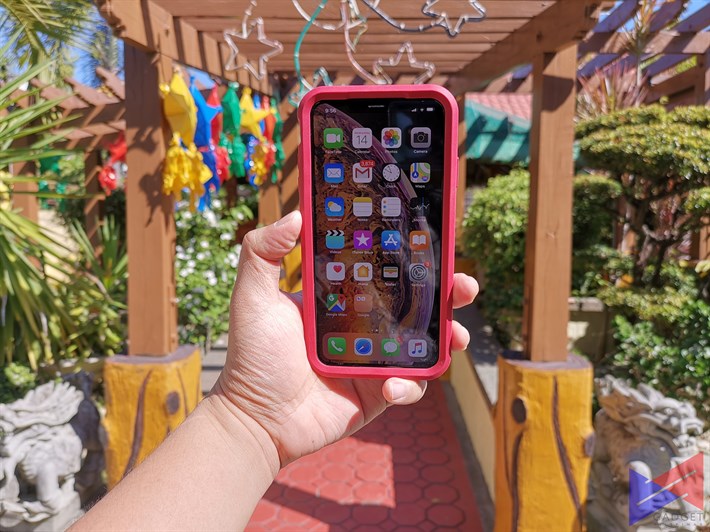 Designed for the mobile active user, SLAM gives the iPhone a stylish yet functional vibe. Apart from protecting it, it is designed to have a transparent shell to provide the phone's finish. It doesn't add too much bulk and heft on the phone as it's formed to have a slim and sleek profile, thereby maintaining the iPhone's already sexy look.
LifeProof SLAM Gadget Pilipinas 8
LifeProof SLAM Gadget Pilipinas 6
The new iPhones are rigged with well-loved features such as wireless charging and a lightning port that supports wired charging and earphones. SLAM is designed to be compatible with these features. The back shell doesn't hinder the phone's capability to charge wirelessly, and the lightning port is open and ready to be used without any annoying covers.
SLAM installed on my iPhone XS Max costs PhP2,990. If you're getting one for the iPhone Xs, be ready to shell out PhP1,990. If you've got an iPhone XR, it is available for PhP2,790.
SLAM is just one of the new protective cases that LifeProof has in stores for consumers this last quarter of 2018. Joining it are 2 other cases that provide full protection and style for Apple's new phones: NEXT and FRE.
Unlike SLAM, NEXT has an open-screen design while maintaining drop protection and with opened port covers. It also gives the iPhone drop protection up to 6.6 feet, and carries an IP-5X rating for blocking dirt and dust. NEXT costs PhP3,490 for iPhone Xs, and PhP3,990 for iPhone XS Max.
FRE on the other hand is the most premium among all the LifeProof cases announced by LifeProof in the Philippines. It upholds LifeProof legacy of four-proof protection that protects from water, drops, dirt and snow. It is designed to guard the phone against scratches to the brilliant display and seals the device from water, down to 6.6 feet deep, for up to an hour. YOU READ THAT RIGHT. FRE for iPhone Xs costs PhP4,490, and PhP4,990 for the iPhone Xs Max.
Giancarlo Viterbo is a Filipino Technology Journalist, blogger and Editor of gadgetpilipinas.net, He is also a Geek, Dad and a Husband. He knows a lot about washing the dishes, doing some errands and following instructions from his boss on his day job. Follow him on twitter: @gianviterbo and @gadgetpilipinas.