Trusted and reliable brand of portable generators and powerstations, Promate, recently announced the availability of Promate 240s. As the successor the 240, the latest variant now has upgraded specifications, with special emphasis on compatibility with solar panel (60W capacity).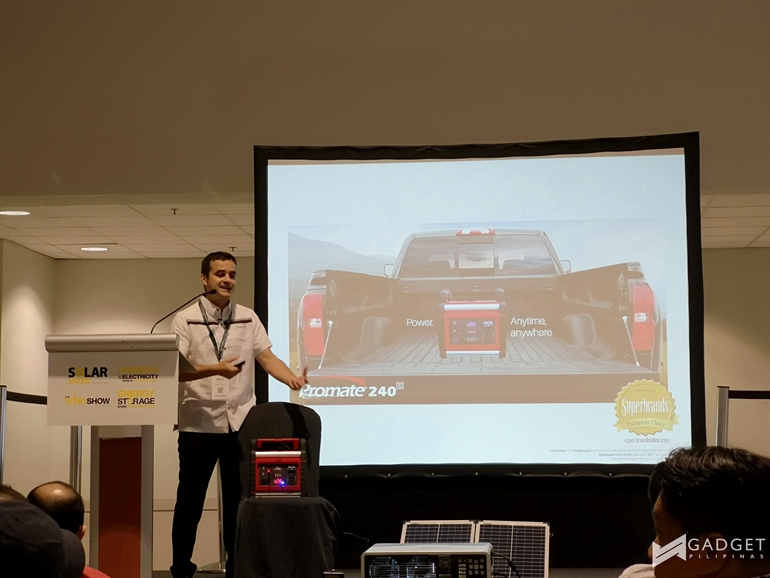 Becoming the country's first choice when it comes to portable consumer energy solutions, Promate is very keen in addressing the need of Filipinos for efficient and reliable power source anytime and anywhere. Whether inside the car or even inside a coffee shop, their latest line of Powerstations – including the 240s – are set to serve consumers with solutions, packed with necessary features:
400 Watt Power Inverter
Two(2) 220VAC receptacle
Built-in 1 x 12V 24Ah rechargeable lead-acid battery
3 x 5V 2100mA USB Port
12V Power Outlet with overload protection
Digital display shows input/output voltage frequency/power cnsumption
Solar Charging Port for panel up to 60watts (panel not included)
LED worklight
Connector for jump start cable (included) or connection for external battery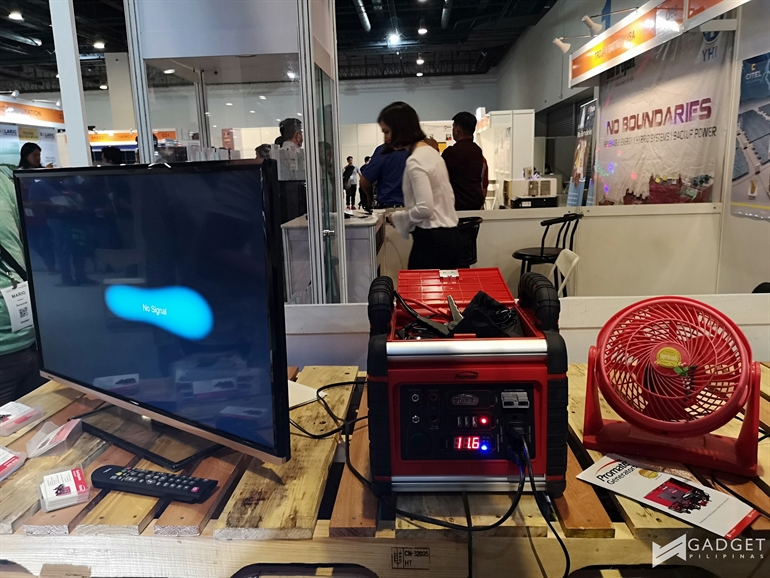 Based on paper, the portable power station is capable of providing light (via its LED light) up to 200hrs. At 100% capacity, users may be able to use their laptop for 8 hours or electric fan for 3 hours. You may also full charge your smartphone for 12 times, or use your TV for 4.5 hours. As it has 2 220VAC receptacle and 3 5V 2100mA USB power, you may use several devices at once.
Promate 240s costs PhP11,999 and is currently available at S&R branches and online via Promate Store – Facebook, Lazada, Shopee, Carousell, AdoboMall, and Sulit.ph. All consumers of the Promate 240s get a 1-year limited warranty on the product.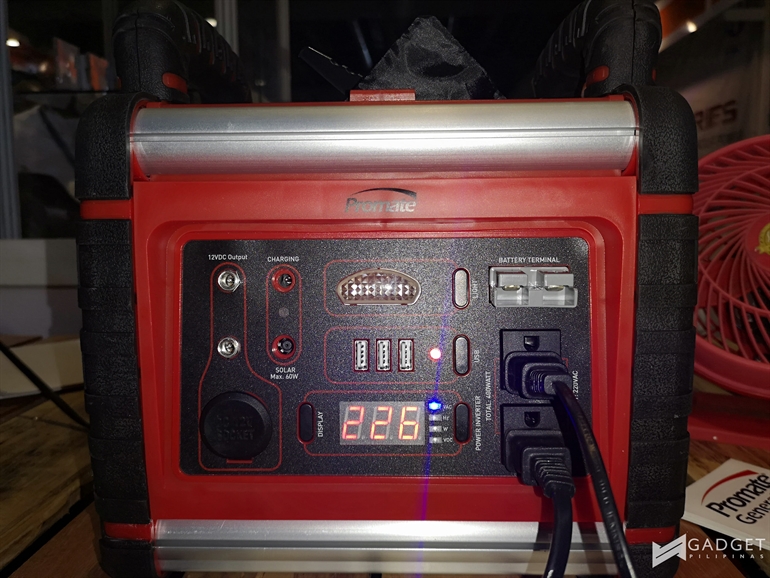 We requested Promate to send us a unit for our review. Always check our site back for updates and our opinion about the product.