The Vivo V9 is a result of the company's continuous pursuit of providing its customers with a better user experience. Boasting a new design, a larger and high quality display, a more powerful processor, and now, dual rear cameras, this phone aims to be one of the ones to beat in the mid-range segment.
The question is, did Vivo get it right? do these "improvements" make it worthy of an upgrade from its predecessor, or perhaps from other brands? or are the differences too subtle to even make an impact? let's find out in this full review.
Vivo V9 Specs
2.21 GHz Qualcomm Snapdragon 626 octa-core processor
4GB of RAM, 64GB of storage expandable via microSD card
6.3-inch FHD+ 19:9 Fullview display
16MP + 5MP rear cameras
24MP front camera
Fingerprint sensor
4G/LTE
Funtouch OS 4.0 on top of Android 8.1 Oreo
3,250mAh battery
Design and Build Quality
In almost all aspects, the V9 is a step up in terms of design over the V7 and V7+, thanks to a 6.3-inch 19:9 screen that takes out most of the bezels, along with a slim form factor that provides a sleek and elegant feel. The device is quite light, and its minimal footprint also means that you can easily use it with one hand without accidentally dropping it.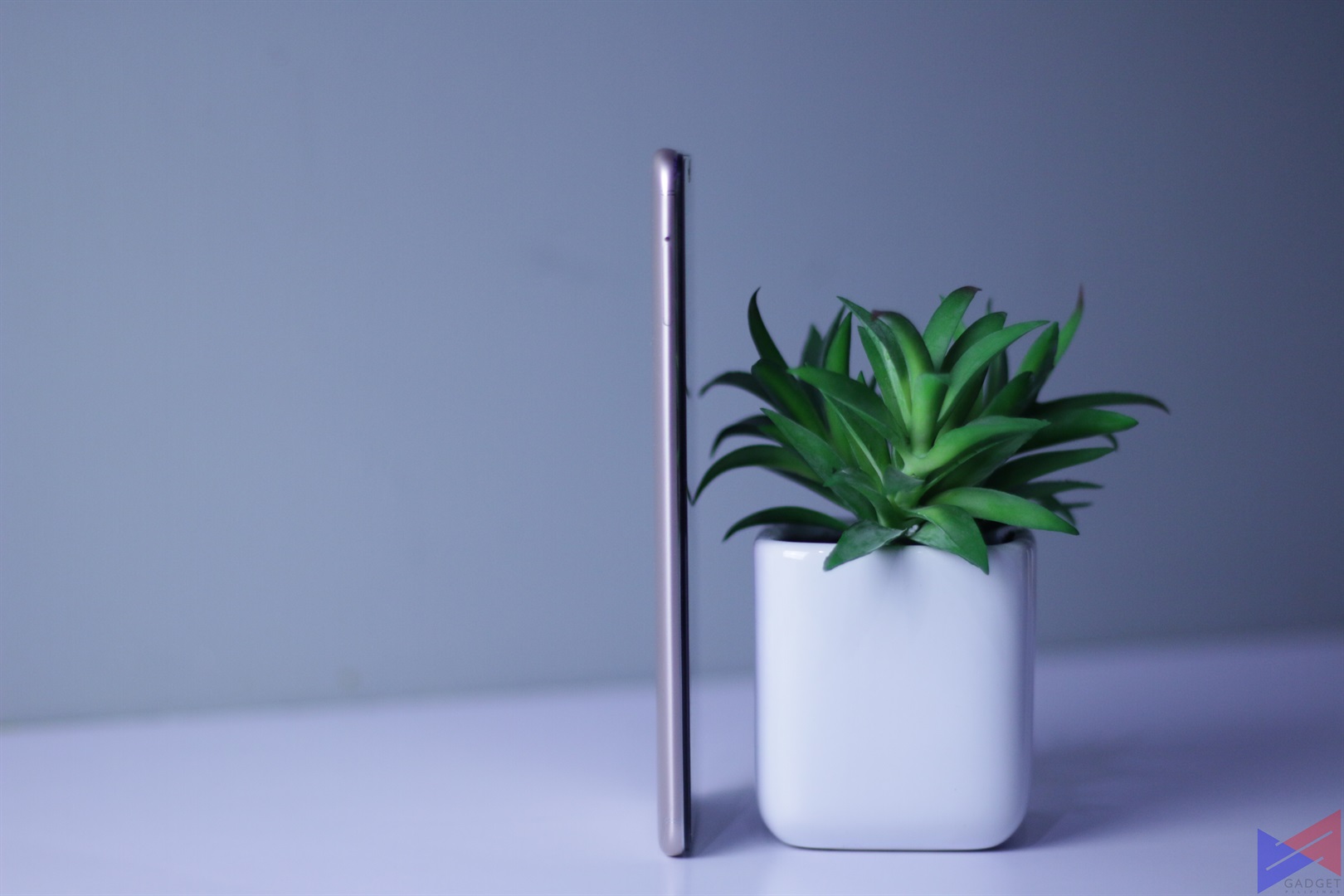 The right side houses both the volume rocker and power button, while the triple slot tray can be found on the opposite side. The phone retains a standard microUSB port, which in my thoughts should already be a reversible port by now. There's also a single speaker along with a headphone jack at the bottom.
The back is made of plastic, which is kind of disappointing for what they call a flagship device. The dual camera module slightly protrudes, as usual.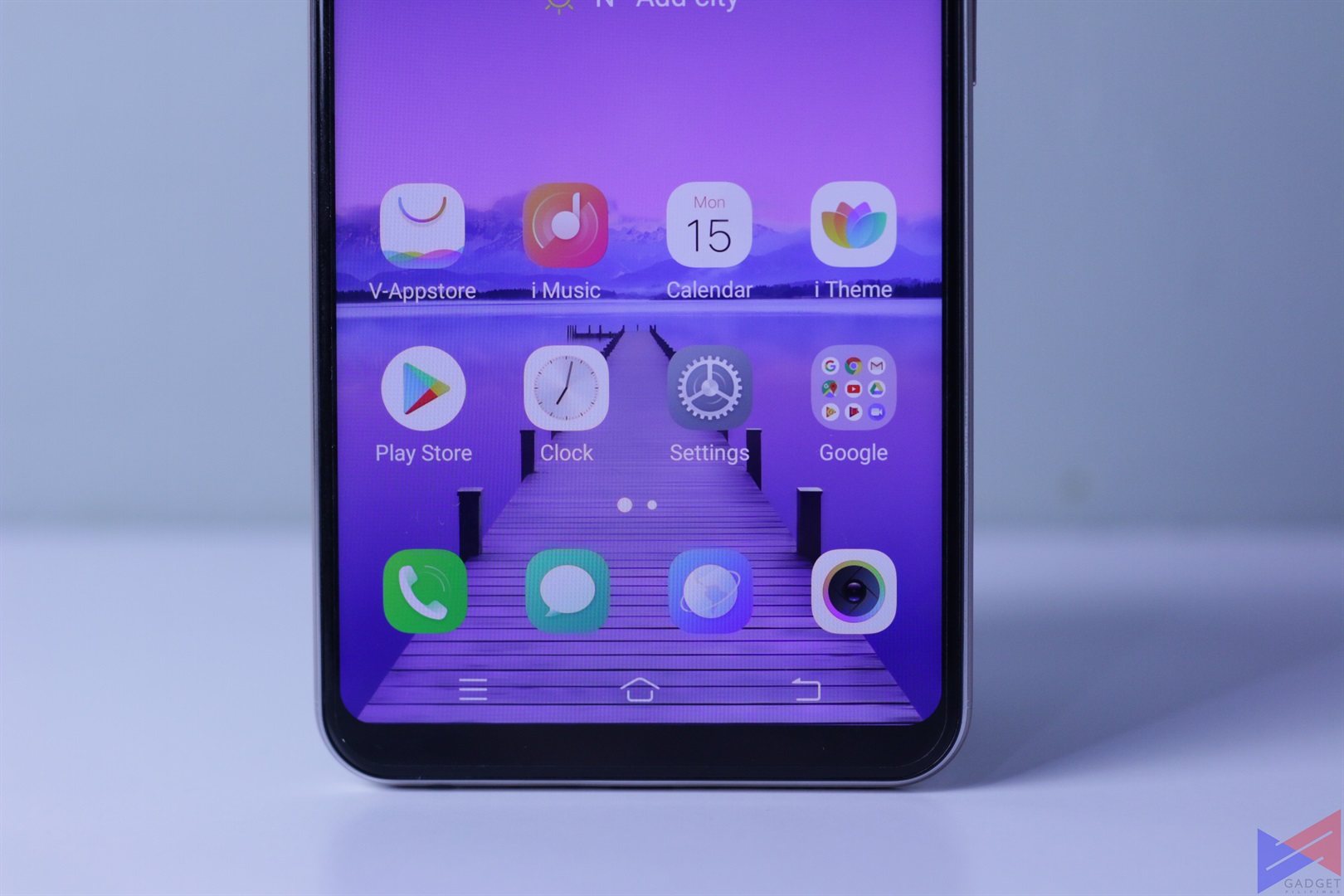 One notable upgrade on the V9 is its display, which has now been bumped to Full HD. This makes the icons look more detailed, and text, sharper. It also makes Funtouch OS in general, look more lively and vibrant.
Performance
Having used the V9 as a daily driver, I'd say its performance is quite satisfactory as far as the usual tasks go. It does have issues with some apps such as Facebook – wherein minor stutters occur while scrolling through your News Feed. There was also an instance when Spotify froze for quite some time after switching to landscape mode.
Vivo's choice of processor is also quite a mystery to me. While the Snapdragon 626 isn't a slouch by any means, there are already a number of newer chips such as the 630 and 636.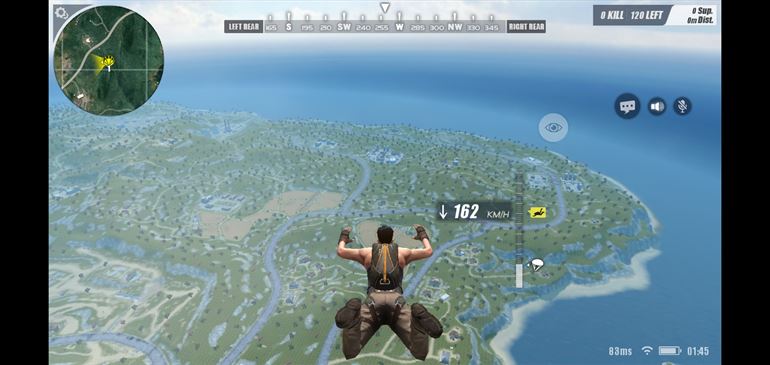 In any case, gaming on the V9 is what you'd expect on what is essentially a mid-range device. You can play Rules of Survival in any setting, but to get the smoothest experience, turn it down to at least High. Asphalt 8 was also very much playable even in the highest setting.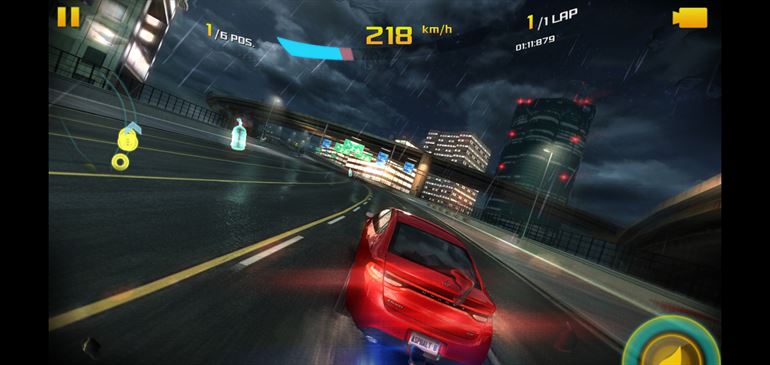 I tried to play NBA 2K18, but the settings interface was just too unresponsive that I could not adjust any item. Perhaps it has something to do with the app not being able to take advantage of the display.
The device is quite good at managing its thermals, as I only felt minor heat buildup at the back of the device, throughout my tests.
Rear Camera
The Vivo V9 has a dual rear camera system that lets you apply the depth of field effect to your photos. While it's still slightly off at times as far as accuracy is concerned, the effect looks more polished than before. There are other areas that have also improved – detail, sharpness, and color accuracy to be exact.
The 24MP front camera can also apply a depth of field effect to your selfies, and thanks to its AI-assisted Face Beauty mode, you don't have to worry about how much about how much beautification you'll need, as the phone automatically does that for you. I personally prefer not using beautification for selfies, and I think it over-corrects things, but i can see how it would be of good use for those who do.
As far as the depth of field effect goes, it's actually quite decent, given that it's software-driven. You get a blurred background with only minimal pixelation, and it also knows what and what not to blur. There's some graininess in slightly less than ideal lighting, but that's kind of expected.
Software
The V9 runs on Funtouch OS 4.0 on top of Android Oreo, which still offers the same colorful look, along with the all the notable features. Including Game Mode, Split Screen, and more. Navigating the UI is very smooth, with no noticeable lag or stutters.
Face ID access also returns on the V9, and is better than before. It's fast, and works even in less than ideal lighting conditions. In fact, I think it's too sensitive.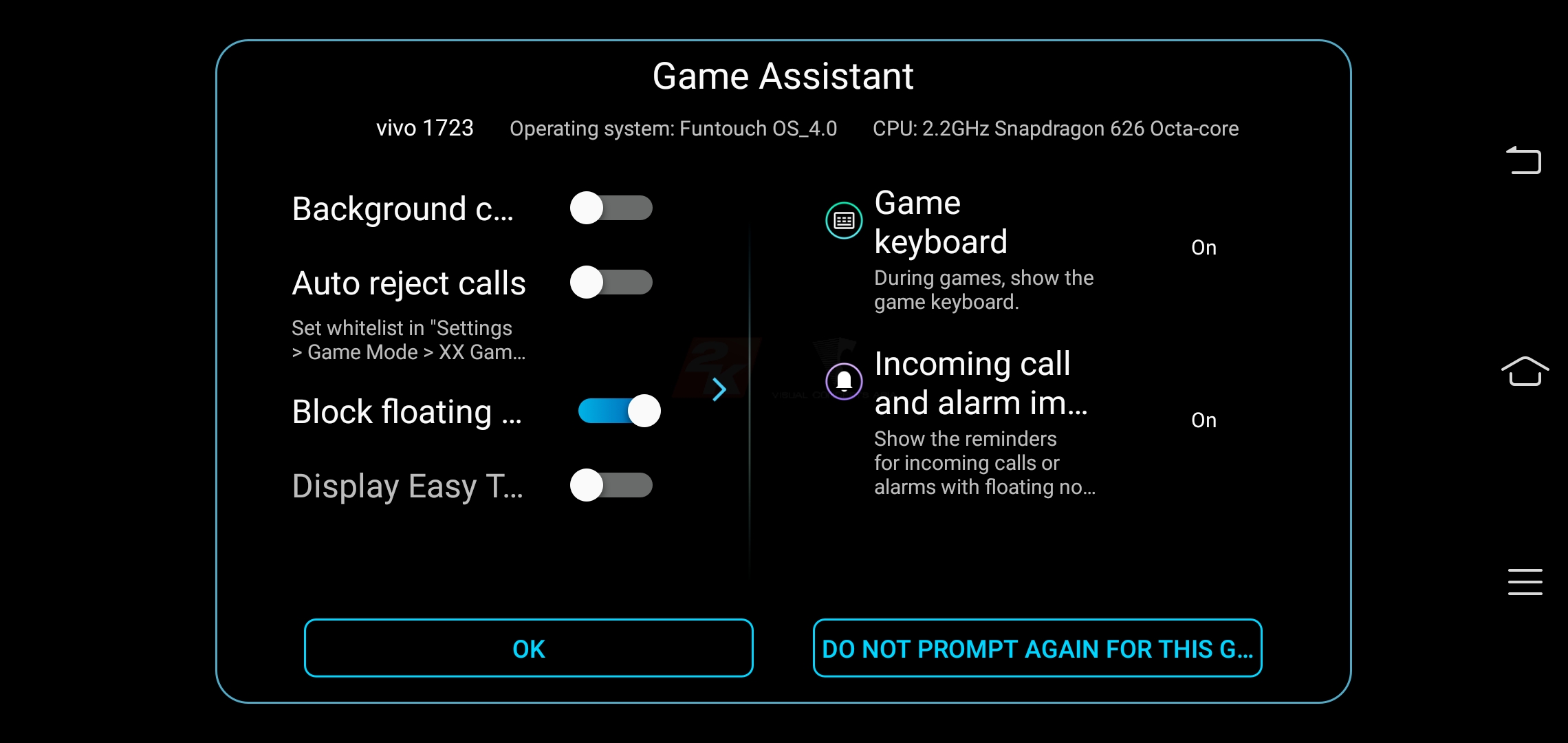 One very useful feature is Game Mode, which basically prevents notifications from interrupting you while playing. There's also App Clone, which creates a copy of a social media app such as Facebook and Instagram, so you can manage two accounts at the same time. Convenient, right?
Battery
The Vivo V9 managed to yield around 9 hours on a single charge. With light to moderate usage, that means it'll last an entire work shift, with enough energy left to keep you entertained while on your way home.
Vivo V9 Review
Our Verdict
The Vivo V9 is truly a worthy successor to the V7 and V7+, offering a number of notable upgrades in many aspects. The display is more vibrant and fun, performance is significantly better, the camera, though a a hit and miss in instances, has been refined, and the battery life is excellent. On the flip side, the choice of CPU isn't probably the best, the back feels less premium, a type-c port or fast charging would've been really welcome, and the software glitches are really ruining what is otherwise, a very enjoyable user experience. If they are able to address these glitches, the Vivo V9 will probably be one of the better contenders in its price point. At least for the time being.
What's Good
Better Display Quality
Decent Gaming Performance
Decent Camera Performance (Front and Rear)
Great Battery Life
What's Not
Unoptimized Software Ruins the User Experience
Choice of CPU