While the latest AMD Ryzen 5000 series processors are without a doubt AMD's most successful and powerful Ryzen CPUs, its pricing is currently out of reach for budget-oriented gamers, To this day, the Ryzen 5 3600 remains to be the most coveted Ryzen processor despite its age as AMD has yet to fill a Ryzen 5000 series processor in the Php 10,000 to Php 12,000 price range. The recent announcement of the new Ryzen 5000 G series APUs sheds some light on our budget-oriented gamer friends as the new 5000 G series APUs are priced lower than their CPU-only counters. The Ryzen 5 5600G will be our focus for this review with its 6-core and 12-thread setup rivaling the popular Ryzen 5 3600 and Intel's very own Core i5 11600K CPU.
AMD Zen 3 Overview
The Ryzen 5000 series processors are still under the 7-nanometer process node by TSMC but are under an all-new Zen 3 architecture. In AMD's last press event, Lisa Su talked about the Ryzen 5000 series processors getting a 19-percent Instructions Per Clock uplift and a massive performance-per-watt efficiency. AMD did a ground-up redesign with the Zen 3 architecture to achieve a +19% IPC uplift alongside some functionality improvements over the previous Zen 2 architecture.
Achieving +19% IPC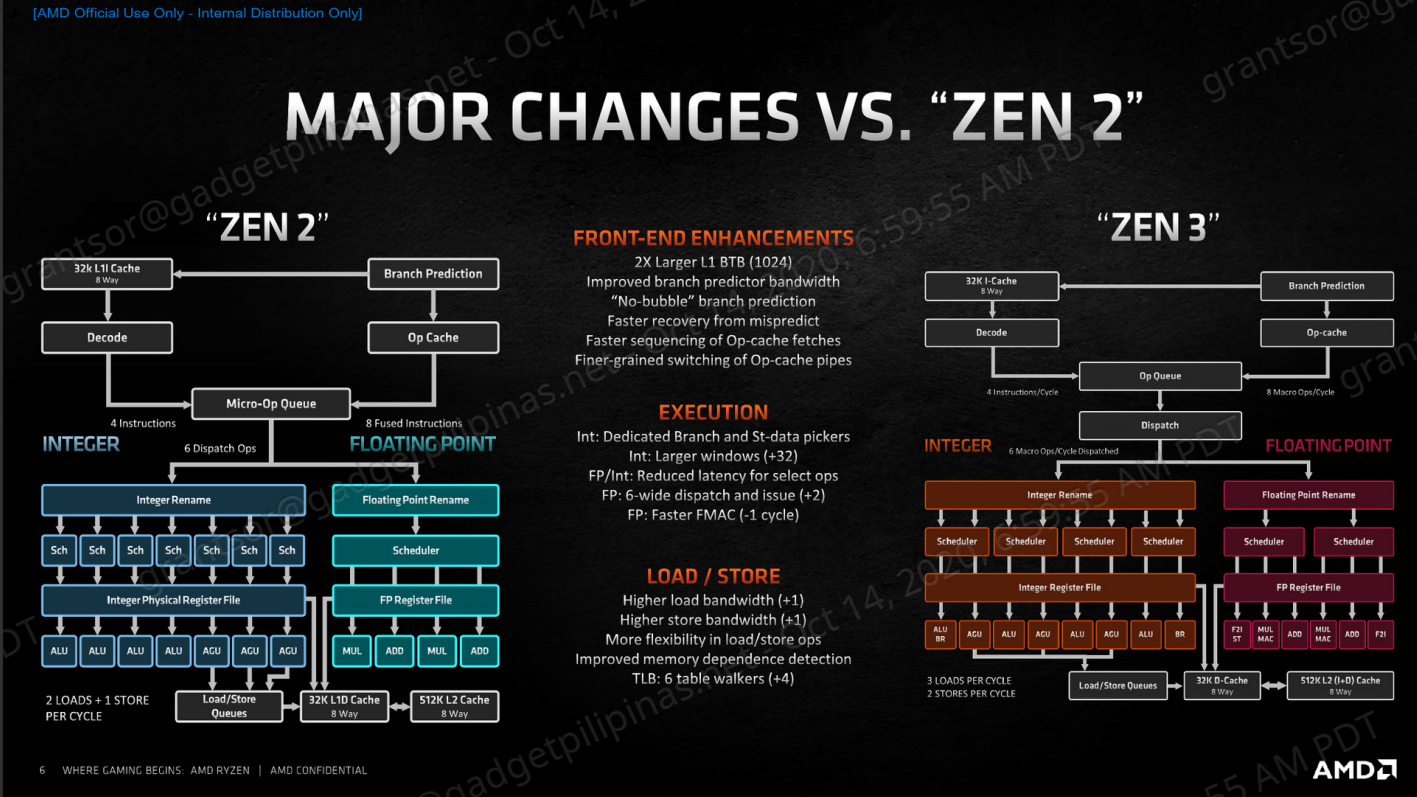 AMD's engineering team did remarkable work with the Zen 3 CPUs as they improved the pipeline allowing for faster fetching, reduced latency, and reduced memory and cache dependency.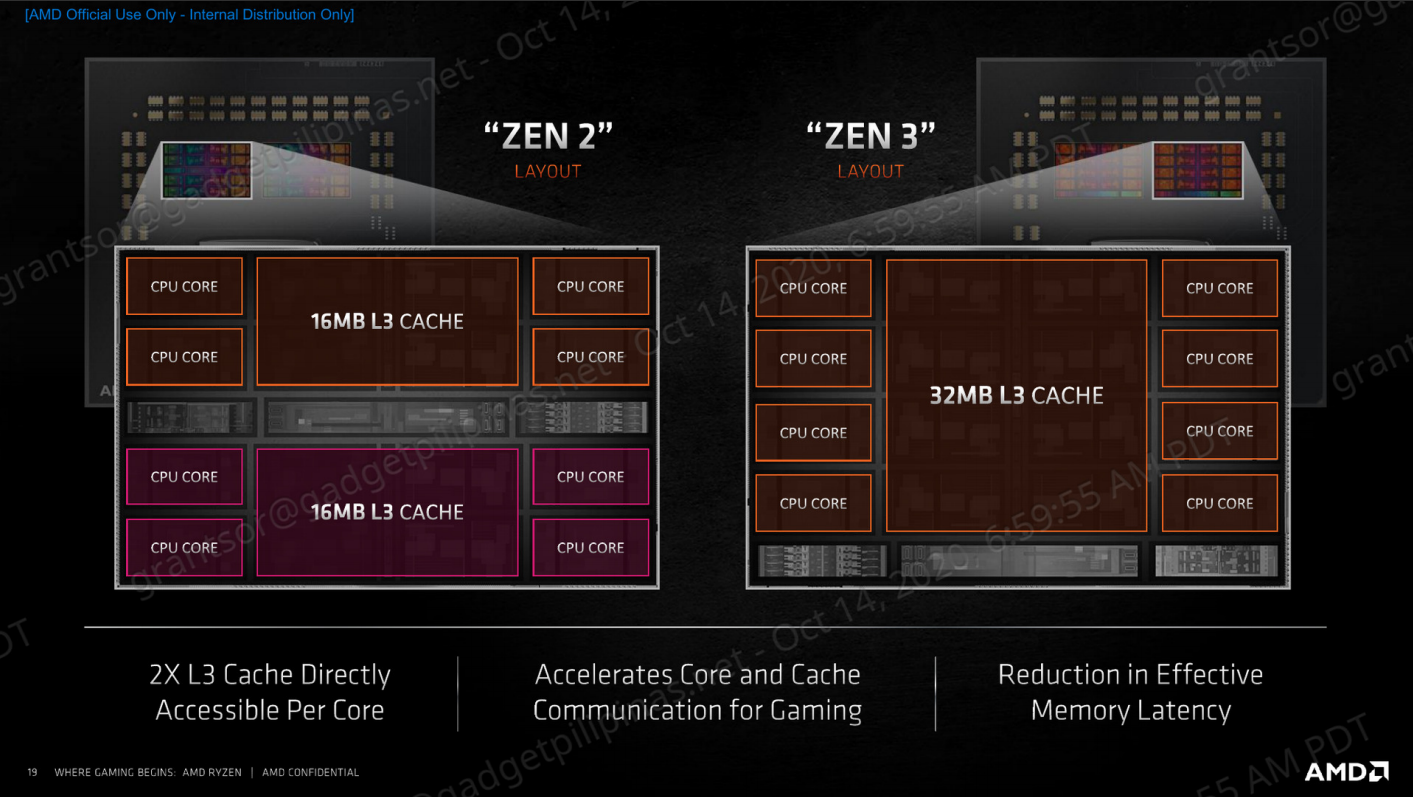 The AMD Ryzen 5000 series has undergone design changes at the SoC architecture as well. Zen 2 CPUs utilized a union of two core complexes(CCX) per compute die(CCD), whereas Zen 3 processors now feature a unified CCD meaning each CCX can consist of up to 8C/16T & 32MB L3 Cache instead of Zen 2's 4C/8T & 16MB L3 Cache per CCX. The consolidated core and cache complex on Zen allows better performance, especially on latency-sensitive workloads. The Zen 3 layout design eliminates CCX-to-CCX communication within the die and enables a direct-access pool of the 32MB L3 Cache. CPU intensive games will significantly benefit from Zen's redesigned CCD and CCX layout
AMD Ryzen 5 5600G Processor Review – A Band Aid Solution To The GPU Crisis
5600G - G for Good Enough
The AMD Ryzen 5 5600G performs around 10% better than the two-year-old Ryzen 5 3600 but it's almost 50% more expensive as well. At Php 15,100 price tag, the Ryzen 5 5600G is Php 1,500 less than the Ryzen 5 5600X which has double the L3 Cache and has 200 Mhz higher core clocks. Moreover, you'll also lose PCI-E 4.0 support as the 5600has only 24 lanes of PCI-E 3.0 - though it may not matter today, getting a Gen 4 SSD in the near future where prices have stabilized is something you should've considered the moment you bought the Ryzen 5 5600G. APUs or Processors with integrated graphics in retrospect have always been considered only for gamers who couldn't afford even the most entry-level graphics card. But with the Ryzen 5000 G series processors, their timing couldn't have been better as these APUs are what gamers currently need considering the ongoing graphics card mining hype and global silicon shortage. That said, for the extra Php 4,000 over the Ryzen 5 3600, the AMD Ryzen 5 5600G offers more CPU performance and an integrated graphics card that serves as a band-aid to the ongoing GPU crisis as it can get you through gaming with E-Sports titles or even older AAA titles granted the obvious loss in graphics quality. Nonetheless, the Ryzen 5 5600G is a viable 1080p gaming processor with integrated graphics for those who are holding their GPU purchase until the shortage is over. Needless to say for those who don't have GPU budget issues, the 5600X is still the obvious choice. 
Single Threaded Performance
9.2
What's Good
Decent Temperatures
Included Stock Cooler
Power Efficient
Decent Single threaded performance
Performance improvement over Ryzen 5 3600
What's Not
No PCIE Gen 4 support
Limited to only 24 PCIE Gen 3 lanes with no Bifurcation
Slighly expensive for an APU - Priced very near to the Ryzen 5 5600X
Grant is a Financial Management graduate from UST. His passion for gadgets and tech crossed him over in the industry where he could apply his knowledge as an enthusiast and in-depth analytic skills as a Finance Major. His passion allows him to earn at the same time help Gadget Pilipinas' readers in making smart, value-based decisions and purchases with his reviews and guides.