I've been using the Redmi Note 10 Pro for more than a week now. It's significantly better than the Redmi Note 10, which I talked about in one of my previous videos.
I put other gaming smartphones to the side and focused my attention on the Redmi Note 10 Pro since I have been hearing good things about it from our community. I've got so much to say about it, but I'll narrow everything down to ten… because you know – Redmi Note 10 Pro.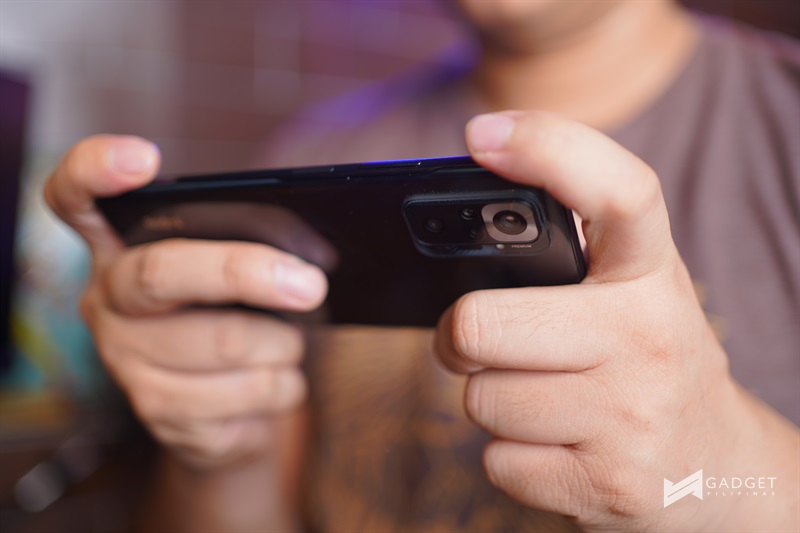 It's powered with an 8nm Snapdragon 732G
Despite its sub PhP14,000 price, Redmi Note 10 Pro is a beast inside. It's powered with an 8nm Qualcomm Snapdragon 732G, which basically puts it on top of the Snapdragon 720G in terms of overall performance.
My preliminary benchmark tests prove so when we compared this with a device with Snapdragon 720G. To satisfy my itching curiosity to know how this compares to another device powered by a Snapdragon 750G chipset. The results really surprised me.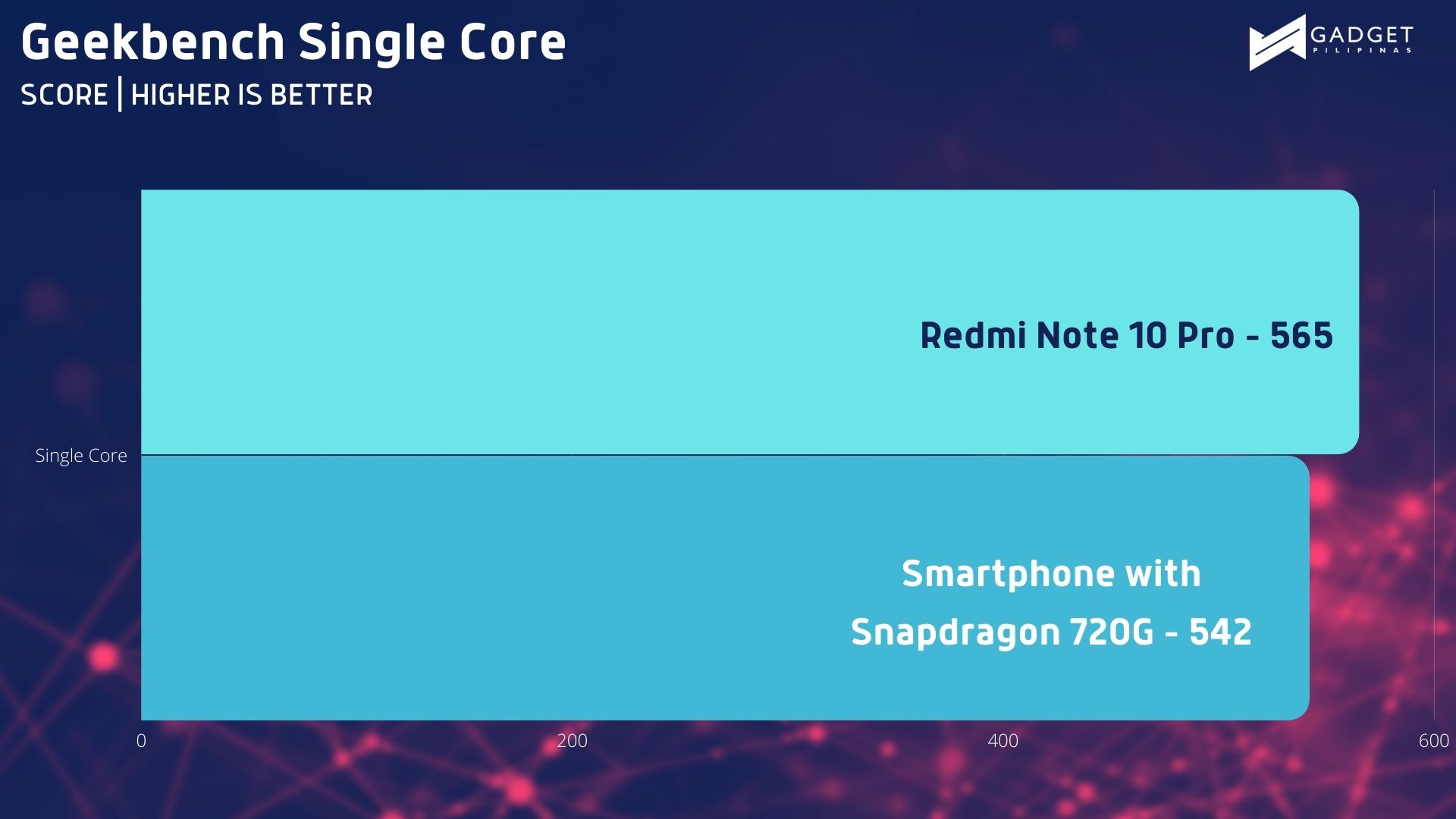 The scores you are seeing above are indicative of the theoretical performance of Redmi Note 10 Pro. It's fast and powerful, but what better way to show this than by telling you how it performed in one particular game that absolutely loved playing on this smartphone. This brings me to the next thing I love about the Redmi Note 10 Pro – I can play Diablo Immortal without problems!
I can play Diablo Immortal without problems
Diablo Immortal plays very well on this device. While ultra settings and high frame are not yet supported on Redmi Note 10 Pro, it plays perfectly well in 30fps high settings. Right now, only a handful of gaming devices are supported to play Diablo Immortal at 60fps. Given the Redmi Note 10 Pro's powerful midrange chipset, I think that 60fps support will come once the game gets released to everyone.
The world of Diablo Immortal loads a lot of details in the background. Loading time is quite plenty as well, but it did not take too long on this smartphone. Transition from cut scenes to actual gameplay is smooth as well, which is a good indication of how the game is polished – even at its alpha state, and how the phone handles the game's demands.
Diablo Immortal sets a new standard for benchmarks because not all phones are currently "allowed" to play it. I am happy to know that this smartphone is compatible with Diablo Immortal unlike other phones from other brands.
Judging from the above-average overall performance of Diablo Immortal on Redmi Note 10 Pro, it should give you the idea that the phone is more than capable enough to handle other games that utilizes GPU and multicore processors. Games like Wild Rift, Genshin Impact and Call of Duty are definitely playable on this device.
AMOLED screen displays precise color and representation
Redmi Note 10 Pro packs an AMOLED display, which gives a better representation of color, saturation, and contrast. You can even play around with the display's color temperature. At times when there's a need to slot the smartphone into a VR headset, you can also adjust blur and flicker via its dedicated settings.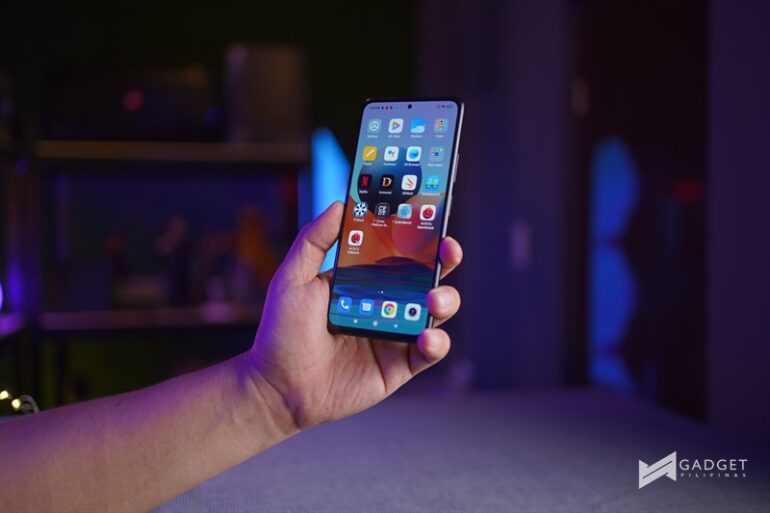 With this type of display, you'll appreciate watching high-definition videos or playing your favorite games at maximum quality. This is one of the reasons why this is one of the most sought-after features on a smartphone.
As I have also pointed out in the past, this is also one of its most premium parts. Despite this case though, Xiaomi managed to cost it down to the point that puts its competitors to a pricing challenge. We'll get into this later.
Oh, and before I forget – did you know that the Redmi Note 10 Pro's display has a maximum refresh rate of 120Hz?
Everything's protected with Corning Gorilla Glass 5
Inasmuch as we want to take good care of our devices, there will be times when you'll accidentally drop one. There might also be chances when you'll inadvertently scratch the display or its body with coins or keys in our pockets.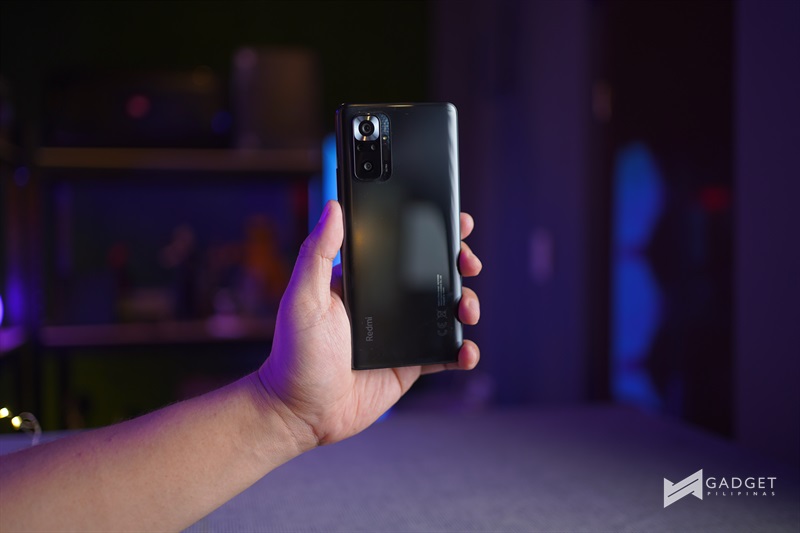 Redmi Note 10 Pro, fortunately, is protected with Corning Gorilla Glass 5; and get this – both the display and the back panel are protected. This takes out the risk of getting accidental deep scratches.
Clear, Bright, and Precise Rear Cameras
I can never complain when a smartphone brand releases a phone without reservations especially on the camera department. If you take a closer look at Redmi Note 10 Pro's camera, it has unbridled specifications, which you can normally find on flagship devices.
| | | |
| --- | --- | --- |
| Main Camera | 108 MP, f/1.9, 26mm | Wide |
| | 8 MP, f/2.2, 118˚ | Ultrawide |
| | 5 MP, f/2.4 | Macro |
| | 2 MP, f/2.4 | Depth |
| Front Camera | 16 MP, f/2.5 | Wide |
For starters, its main camera has 108MP sensor with f/1.9 aperture. It's likely the lens you'll use most of the time, and it performs just as well as other smartphone cameras with the specs. It's fast in focusing on subjects, even when you're using 108MP mode.
Its ultrawide lens is bright enough to be used on Night Mode, and its two extra lens would be perfect for your occasional macro shots and portrait shots.
Selfie Camera is great for my TikTok videos
At this time when selfies matter more than ever, selfie lens make it a valuable tool for both communication and content creation. Whether you're going to use this for TikTok or simply to communicate with your friends and family, its 16MP camera is more than enough for your needs.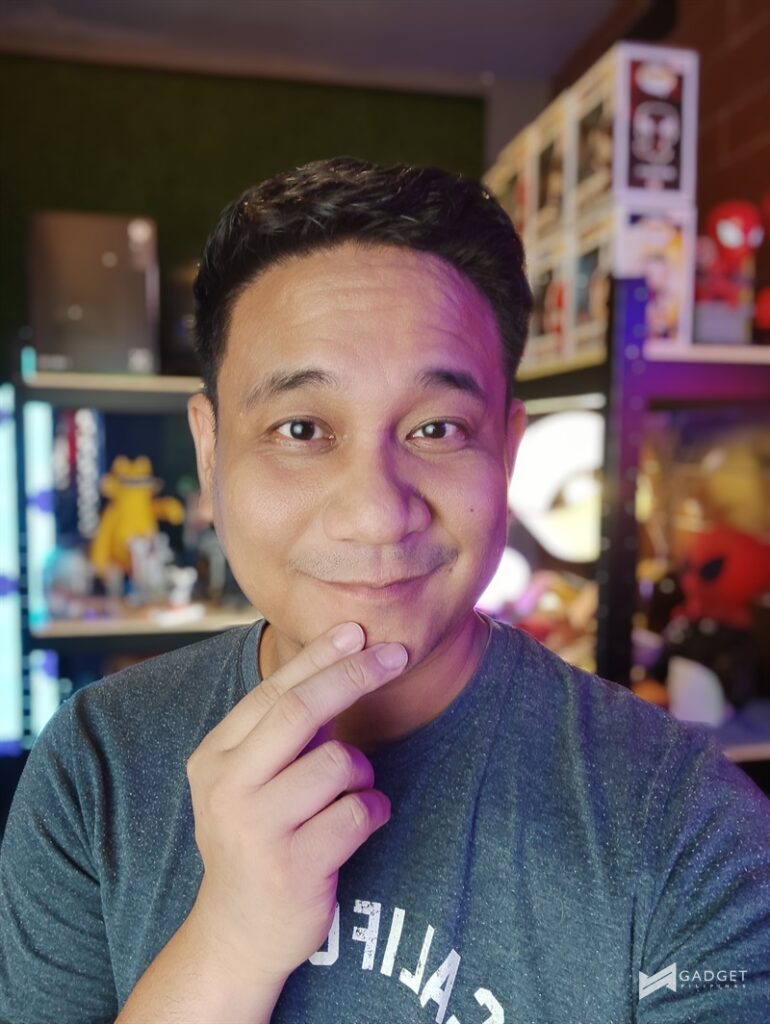 Amazing battery life and charges very quickly
If you're looking for a smartphone that can take you through an entire day of usage, Redmi Note 10 Pro can absolutely do it. I've tested this myself and confirmed that it lasted 17 hours and 24 minutes. Our PC Mark Battery Tested yielded a different result, which is lower by 4 hours, which is still way above my expectations for a 5,020mAh Li Po battery.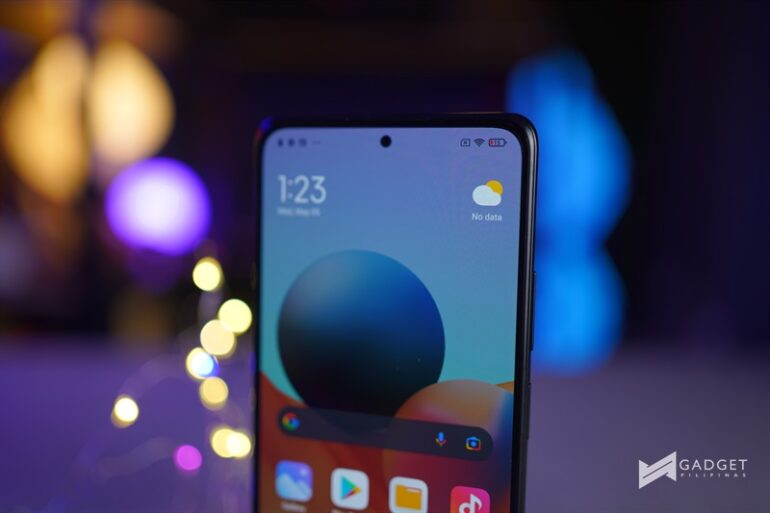 What's even more interesting is how fast the included 33W charger can fully juice the phone up. Based on my test, it was able to fully charge it in less than one hour and 30 minutes.
The price is right
At PhP13,590, Redmi Note 10 Pro is excellently priced. This poses a huge threat to midrange devices that costs more yet packs lower specifications. This is the wonder of Xiaomi, and for many years, this has been a challenging position that other brands have been trying to take over.
Redmi Note 10 Pro, like its other products, is a midrange product that sits at the apex of the competition. It is priced right, and there's no doubt that it'll be a crowd favorite.
Now available
Redmi Note 10 Pro is now available nationwide. You can check out Lazada or Shopee for availability. Aside from the aforementioned ecommerce sites, Redmi Note 10 Pro is also available in participating Mi authorized stores and resellers.
You can also purchase the Redmi Note 10 Pro during Xiaomi's Mi Fan Festival which is happening now until May 9! With every purchase, you can even score tickets to the Melody with Me Digital Live Concert with Bamboo on May 23.
Giancarlo Viterbo is a Filipino Technology Journalist, blogger and Editor of gadgetpilipinas.net, He is also a Geek, Dad and a Husband. He knows a lot about washing the dishes, doing some errands and following instructions from his boss on his day job. Follow him on twitter: @gianviterbo and @gadgetpilipinas.