I've been using the Redmi Note 10 Pro for more than a week now. It's significantly better than the Redmi Note 10, which I talked about in one of my previous videos.
I put other gaming smartphones to the side and focused my attention on the Redmi Note 10 Pro since I have been hearing good things about it from our community. I've got so much to say about it, but I'll narrow everything down to ten… because you know – Redmi Note 10 Pro.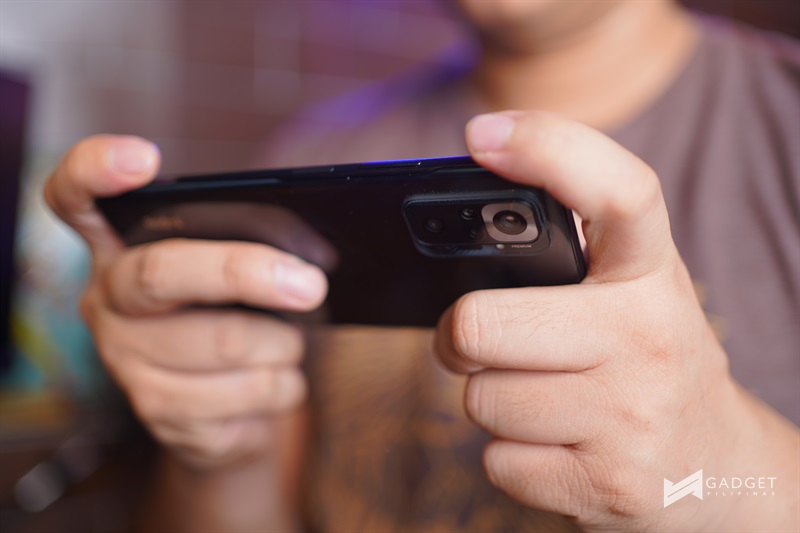 1
It's powered with an 8nm Snapdragon 732G
Despite its sub PhP14,000 price, Redmi Note 10 Pro is a beast inside. It's powered with an 8nm Qualcomm Snapdragon 732G, which basically puts it on top of the Snapdragon 720G in terms of overall performance.
My preliminary benchmark tests prove so when we compared this with a device with Snapdragon 720G. To satisfy my itching curiosity to know how this compares to another device powered by a Snapdragon 750G chipset. The results really surprised me.
The scores you are seeing above are indicative of the theoretical performance of Redmi Note 10 Pro. It's fast and powerful, but what better way to show this than by telling you how it performed in one particular game that absolutely loved playing on this smartphone. This brings me to the next thing I love about the Redmi Note 10 Pro – I can play Diablo Immortal without problems!
Giancarlo Viterbo is a Filipino Technology Journalist, blogger and Editor of GadgetPilipinas.net, He is also a Geek, Dad and a Husband. He knows a lot about washing the dishes, doing some errands and following instructions from his boss on his day job. Follow him on twitter: @gianviterbo and @gadgetpilipinas.