The demand for laptops is constantly growing as the rest of the country normalizes a work-from-home setup. If you happen to stumble upon this article, then chances are you've just received your budget from your company to get a laptop for work or just decide to invest in a device to improve your productivity. Whatever the case may be, getting a gaming laptop such as the Lenovo Legion 5 for work is a much better investment than getting a regular laptop or ultrabook, and here are the reasons why:
Unmatched CPU Performance
There is a clear difference in terms of the computing capabilities of a regular laptop or ultrabook and a full-fledged gaming laptop. The main reason behind this is the processors that power these machines. Regular laptops or ultrabooks typically use ultra-low voltage (ULV) or low wattage CPUs, typically 15-watt processors, while gaming laptops use 35w-45w processors that are far closer to their desktop counterparts. Aside from the wattage difference, which makes the processors on gaming laptops perform better, there's also a difference in core count. The AMD Ryzen™ 4000 H-Series Mobile Processors with Radeon™ Graphics typically have 50% more or as much as double the cores compared to non-gaming laptops. The AMD Ryzen™ 5 4600H Mobile Processor has 6-cores, while the AMD Ryzen™ 7 4800H Mobile Processor has 8-cores, both of which are the processors available for the Legion 5.
Built for the most demanding gaming and content creation workloads, the AMD Ryzen™ 4000 H-Series Mobile Processors are the new standard for performance in innovative, thin, and light laptops.
Great Visuals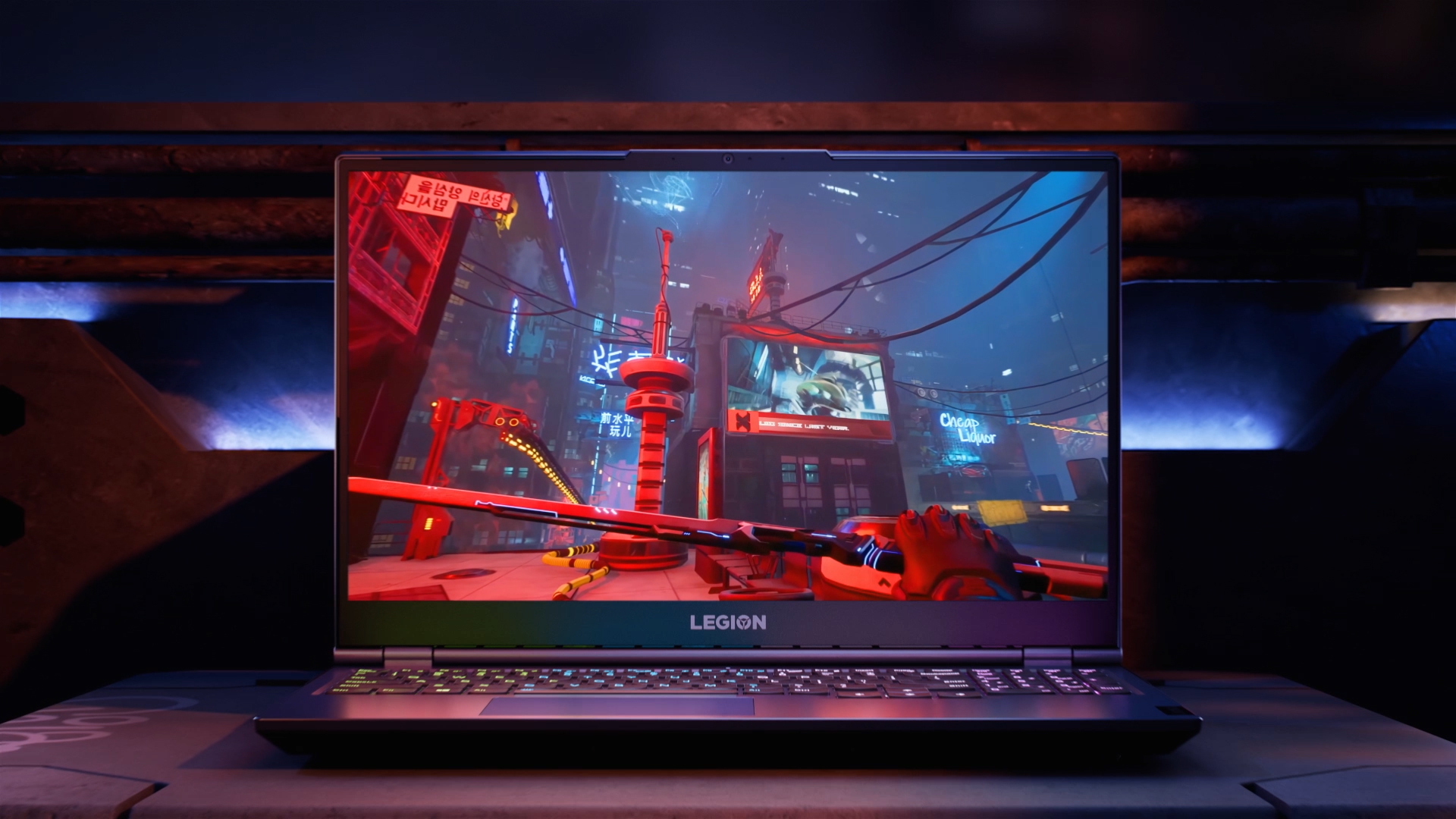 Gaming laptops have come a long way in becoming an all-in-one device that's not just for gaming. Alongside the gaming laptop revolution are the screen panels. Gamers generally need a better screen, and they have to excel both in picture quality and responsiveness. Gaming laptops have better screens compared to traditional ones to help the user spot enemies faster – typically in dark environments. The Legion 5 is rated at 100% sRGB coverage, which is more than enough for your daily needs. Aside from the color quality, gaming laptops also have a larger screen, typically at 15.6" vs. the standard 13" among regular laptops, with some having higher resolutions which will perfectly fit your large excel worksheet – you won't have to squint your eyes looking at those numbers.
A Better Keyboard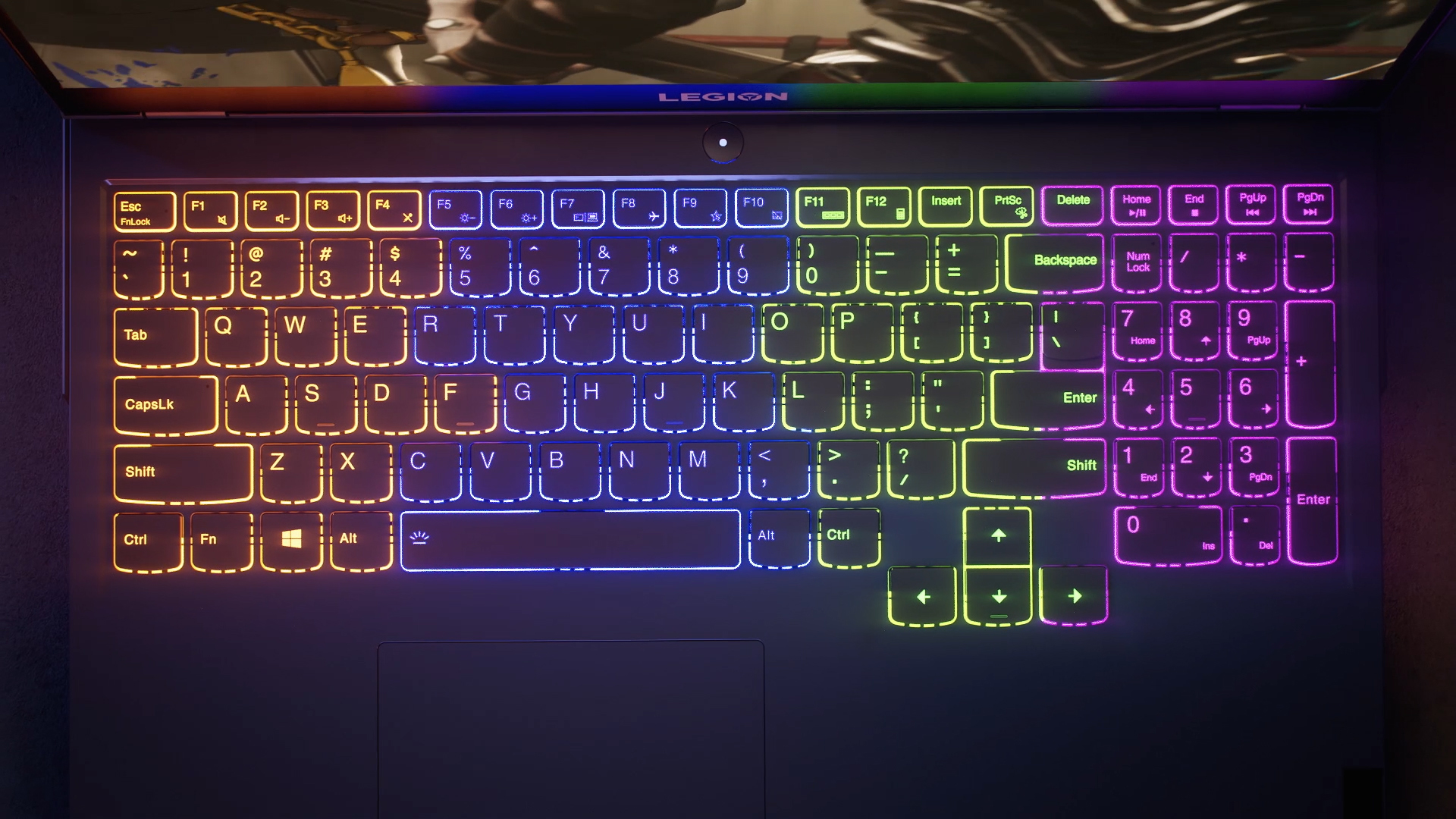 While you're looking at the laptop screen 100% of the time while working, you'll also do a lot of typing and that's another edge for gaming laptops. The Lenovo Legion 5 features Legion's popular TrueStrike gaming keyboard with a number pad. Gaming moniker aside, the Legion 5's keyboard is tweaked for maximum ergonomics and responsiveness to help gamers input accurate, faster keystrokes. Of course, this feature doesn't only apply to gaming. You also won't have to worry about inconsistent typing nor spend money to get a separate keyboard as the Legion 5 already offers one of the best typing experiences. Not to mention the inclusion of a full-sized Numpad which is absolutely rare for laptops.
Longer Product Lifespan
The world of electronics is constantly changing with new models released year after year, and laptops are the most affected products next to mobile phones. A typical laptop's life span is around 3-years before you experience its age and performance slow-down. By then, it will start to show the gap in performance against newer models and software with updated hardware requirements. In relation to our first point, if you get a gaming laptop with a much higher processor like the AMD Ryzen™ 5 4600H Mobile Processor or AMD Ryzen™ 7 4800H Mobile Processor that are both found on the Legion 5, that means the laptop has a much longer lifespan and will last you longer in terms of performance compared to a ULV processor. Why? Because you already have a higher-performing processor. Moreover, with gaming laptops you won't have to upgrade its RAM or Storage as they're already fitted with optimal RAM and Storage – at least with the 8/16GB + SSD standard configuration with the Legion 5. As a bonus, Legion gaming laptops, including the Legion 5, sport a 3-year Premium Care warranty solution for your peace of mind. That's 2 years longer with a premium touch compared to standard laptops and offers an advanced and tailored level of care capable of reducing downtime, increasing efficiency, and keeping you moving. Learn more about Lenovo's premium care warranty here.
Pricing
While you might think all these fancy gaming features cramped into the Legion 5 make it much more expensive than your typical work laptop, you'd be surprised to learn about its pricing. The entry-level price of the Legion 5 which sports an AMD Ryzen™ 5 4600H Mobile Processor and NVIDIA GeForce GTX™ 1660 Ti GPU is PHP 52,995. This is much faster and cheaper than the max configuration of traditional laptops and ultrabooks.
Aesthetics
Gone are the days where gaming laptops are edgy-looking and bulky. Legion gaming laptops are known for their minimalist design that exudes a premium and professional feel thanks to their outstanding build quality – The Legion 5 is no exception. The Legion logo at the back of the laptop is positioned at the upper right with the Lenovo logo placed at the opposite side. There's no sign of RGB lighting, with the Legion Logo only having a dark iridescent finish and the keyboard LED's lighting in white. Its matte Phantom Black finish could definitely pass in your workplace's professional setting.
Added Bonus: The Ability to Game
Done with your work? Then reward yourself with some game time all thanks to you getting a gaming laptop for work. The NVIDIA GeForce GTX™ 1660 Ti or NVIDIA GeForce RTX™ 2060 GPU found on the Legion 5 is more than enough to play the latest game titles thanks to the pairing of a powerful AMD Ryzen™ 4000 H-Series Mobile Processor. With the current PC component prices, it's more reasonable to get a gaming laptop for both work and play compared to splitting your budget for a work laptop and a gaming PC.
Should you get a gaming laptop such as the Legion 5, be sure to check out Lenovo's authorized retailers here or order one at their official Lenovo Legion Flagship Store in Lazada. If you want to learn more about the Legion 5, visit the device on the Lenovo Legion Philippines website.
Follow also Lenovo Legion Philippines on Facebook and Instagram for updates on their latest products and promos.
Grant is a Financial Management graduate from UST. His passion for gadgets and tech crossed him over in the industry where he could apply his knowledge as an enthusiast and in-depth analytic skills as a Finance Major. His passion allows him to earn at the same time help Gadget Pilipinas' readers in making smart, value-based decisions and purchases with his reviews and guides.