With a lot of people staying at home, smart appliances like Android-powered TVs have shifted to a more significant role, delivering that ounce of entertainment that we all need in these times. For some, it's playing games using their consoles, and for others, it's binge-watching their favorite shows on Netflix.
The good thing is that these days, you really don't have to burn a very big hole in your wallet to get a decent and feature-packed Smart TV. Take XTREME Appliances' MF-4300VX for an example. Part of its X-Series, this Smart TV delivers the essential features that you'll need to get started on your home entertainment experience, at an "XTREME-ly" attractive price.
Design
Upfront, the MF-4300VX flexes its slim bezels and a brushed metal finish complemented by some branding at the bottom bezel for a simple and clean look. As with most TV's there's an indicator light at the bottom to show when it's on standby. Its shell is mostly plastic, but it doesn't feel flimsy, and parts seem to be well-attached.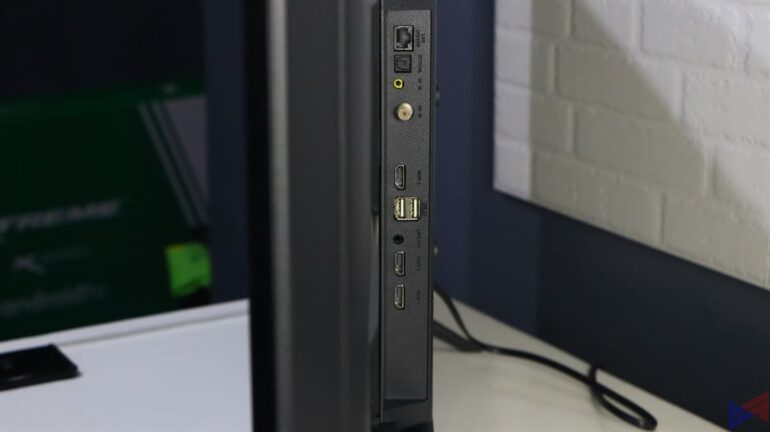 At the back, you'll find a dedicated LAN port, an optical port, a traditional RF port, three HDMI ports, two USB ports, an AV in port, and a line out port, in case you want to connect it to say, an amplifier.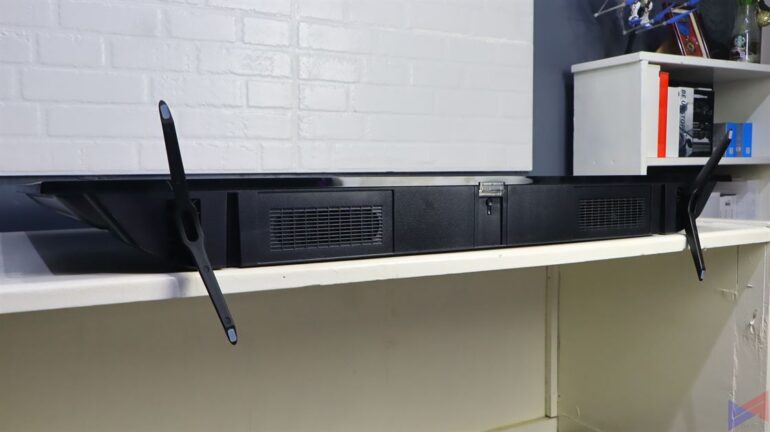 The device also has built-in Wi-Fi, but can only connect to a 2.4GHz network. Unlike say, an LED Monitor, the power cable is fixed and cannot be detached from the unit. Underneath the TV, you'll find connectors for the stands plus a pair of down-firing speakers, and a small button that you can use to adjust the volume, change the channel, or turn the TV on/off.
Display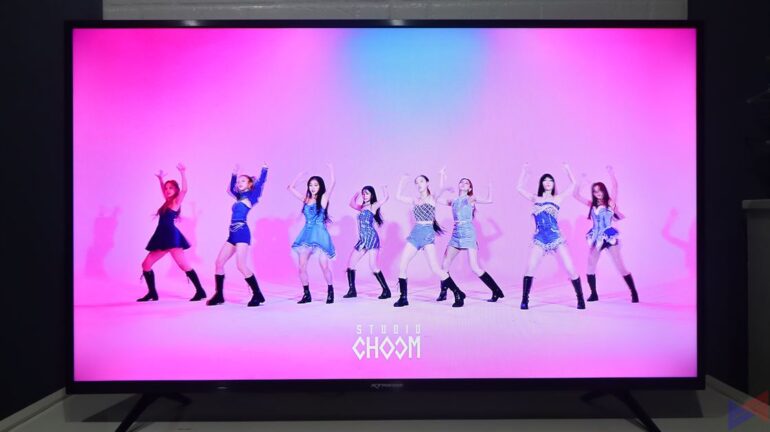 Like most TV's, you'll be able to choose from a set of pre-defined display profiles depending on what you're watching. Overall, the display is bright enough even at its default setting, and images are sharp enough for an enjoyable viewing experience.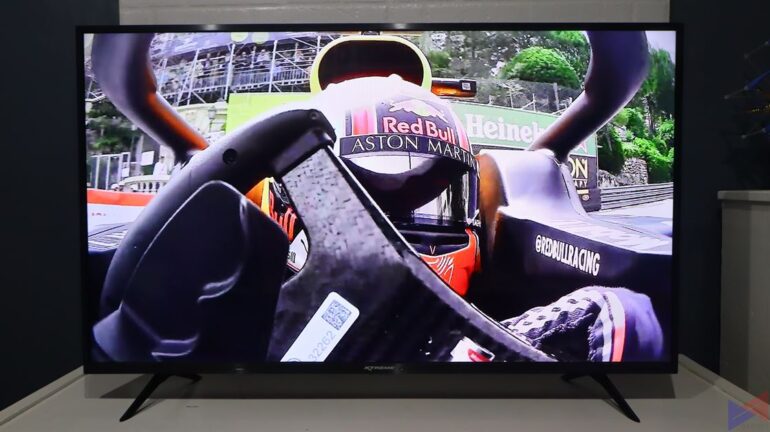 Honestly, 43-inches is what I'd consider the maximum size that a Full HD TV should be, and even so, there are only so many pixels trying to fill such a large space, which means the details aren't exactly as great as you'd get from a smaller panel. It doesn't use a high refresh rate panel, which is, of course, to be expected at this price point, and that's fine for most of what I actually watch.
But then at times, this display just can't keep up with the fluidity of say, a 60fps video on YouTube. Stiil, the MF-4300VX is able to deliver what I'd say is more than a decent viewing experience, especially for Netflix content. It offers decent dynamic range, blacks are deep enough, and colors are a bit on the warmer side.
Sound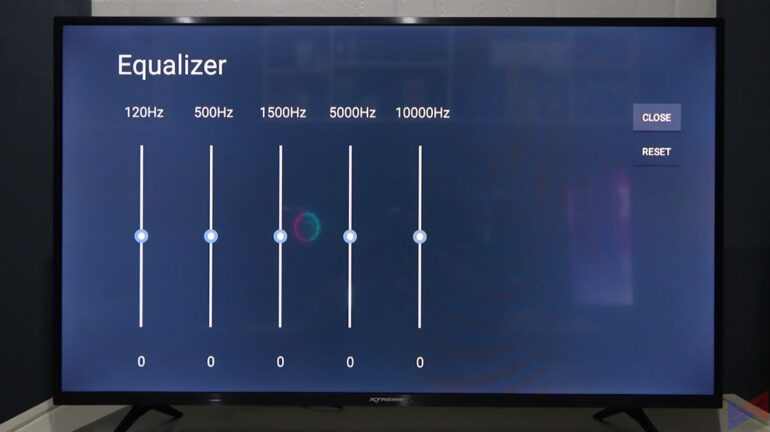 In movies, the speakers are able to do a good job of slightly highlighting the dialogue without drowning out the other details. This device can get really loud, so loud that 30% is almost too loud for my small room.
There's even a surround option that mimics a 5.1 system, which works decently for widening the soundstage without affecting the overall quality.
If you're using the Music preset, bass is existent, but has less impact than what I would've wanted. Vocals come across with decent clarity and body, while the treble has enough sparkle and airiness to it.
User Interface and Features
Setting up the TV only takes a few steps. If you're using an Android smartphone or tablet, the interface will look a bit familiar. That is because this device runs on Android Pie, and is a certified AndroidTV device, which means you should have an easy access to the apps you'll need via the Google Play Store. Just sign in with your Google account, and you're good to go.
Navigating the UI can be done using the remote control, which has directional buttons for convenience. You'll get a bunch of pre-installed apps like Netflix and YouTube, which can also be opened by dedicated buttons on the remote.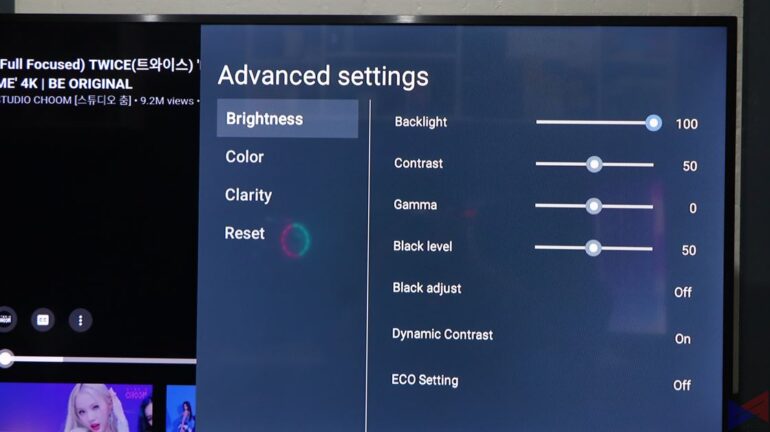 The MF-4300VX offers several options that you can adjust in terms of sound and picture quality. You can choose from a number of presets, or tune things manually.
You can also use voice commands to initiate actions, ask questions, or even do searches, and with Chromecast built-in, you'll easily be able to mirror your mobile device's screen onto the TV via the Google Home app.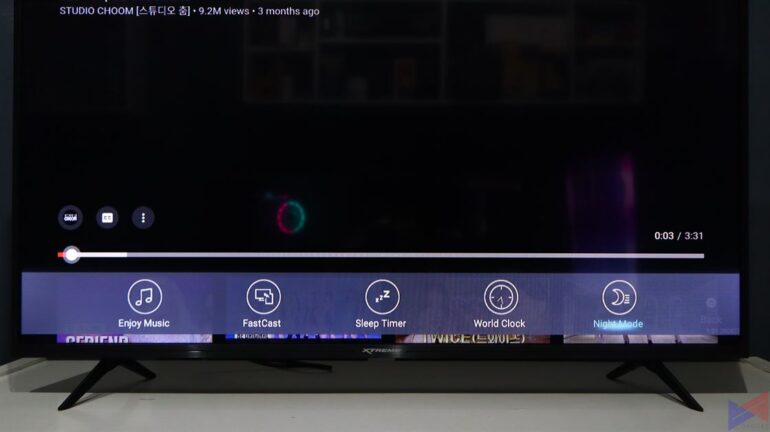 There's also Smart Zone, which lets you turn off the screen while keeping the audio on, set a sleep timer, show the world clock, and enable Night Mode, which slightly dims the screen and lowers the volume.
The Console Experience
If you plan to use this with a console, you're in for a treat. Using it with a PS4 Pro, I was able to play Spider Man Miles Morales with HDR ON, with fluid animations and decent detail. For someone who doesn't play on consoles a lot, it was quite unusual playing on a bigger screen, but the experience was refreshing, and most importantly, enjoyable.
I also tried playing Fall Guys: Ultimate Knockout. 60fps on such a big screen sort of gives a breath of fresh air. The smoothness and fluidity of movement is indeed a visual treat.
Verdict
For its current price tag of PhP12,990, the XTREME MF-4300VX LED TV delivers all the essentials you'd need for a decent viewing experience, without drowning you in a ton of jargon and complexity.
The TV is extremely easy to setup, the UI is easy to navigate, and menus are very straightforward. It's a device that just works with almost minimal effort on the part of the user. Simply login to your Google account, and you're good to go.
Of course, 1080p on such a big screen means you don't get as sharp and as detailed images as you can with say, a smaller panel, but it's more than enough to deliver an enjoyable viewing experience, regardless of whether that's playing a game in a console or just watching Netflix and YouTube.
At this price point, I think that it's more getting the essentials, and a bit more, and this TV does just that. You even get extras, like Chromecast built-in, HDR Premium, and a wall-mounting kit right out of the box.
MF-4300VX 43-Inch XTREME X-Series Android TV Review
What's Good
Pairs well with a console
Competitive pricing
Decent audio performance
Easy to setup
Straightforward UI
Built-in Chromecast
What's Not
Display quality is only decent at best
Emman has been writing technical and feature articles since 2010. Prior to this, he became one of the instructors at Asia Pacific College in 2008, and eventually landed a job as Business Analyst and Technical Writer at Integrated Open Source Solutions for almost 3 years.