Google has just unveiled updates to its educational tools during its first-ever Learning with Google event. The company announced the next era of G Suite for Education which is now called Google Workspace for Education.
This now comes in four editions:
Google Workspace for Education Fundamentals
Google Workspace for Education Standard
Teaching and Learning Upgrade
Google Workspace for Educational Plus
Google Workspace for Education has Classroom, Meet, Gmail, Calendar, Drive, Docs, Sheets, Slide, Chat, and many more products under its hood. These will be more accessible from anywhere, using any device.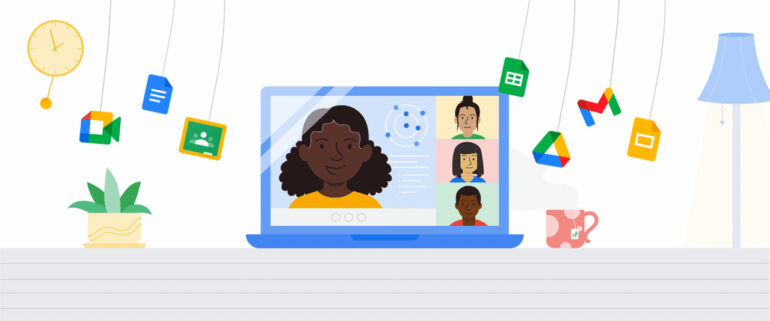 Users of Google Workspace for Education Fundamentals, formerly the free edition of G Suite for Education, will not see any changes apart from the new name and features such as offline mode, improved mobile grading, roster sync, better pictures of homework, Classroom add-ons, and students engagement tracking in Google Classroom.
The Google Workspace for Education Standard expands on security and learning tools. An example of this is the Security Center that offers visibility tools like advanced audit logs and advanced mobile management for a more secure online learning experience.
Teaching and Learning Upgrade, on the other hand, enhances instructional impact through advanced communication capabilities in Google Meet. It also enriches class experiences and tool that guide critical thinking and academic integrity with originality reports.
Lastly, Google Workspace for Education Plus (formerly G Suite Enterprise for Education) provides tools with advanced security, better analytics, and enhanced teaching and learning capabilities.
In addition, Meet now gives teachers more control during sessions with the new "end meeting for all" and "mute all" features and allowing multiple moderators in calls to make it easier to facilitate classes. It will also include a new screen recording tool in March enabling both teachers and students to record lessons and reports in real-time.
Existing users of Education Fundamentals and Education Plus will start to see the new edition names and upgrades in their admin consoles automatically. The new editions of Education Standard and Teaching and Learning Upgrade will be available starting April 14, 2021.
For more information, click here.