Lenovo is coming in hot with a variety of CES 2021 product announcements starting with the Lenovo Ideapad 5G. Yes, you've read that right, it's a 5G powered laptop. Lenovo also announced a 4G/LTE version – both of which are powered by Qualcomm.
The IdeaPad 5G sports a SIM-card slot that supports 4G/LTE and 5G cellular connections to combat your home's slow Wi-Fi network. While it has cutting edge mobile data speed support, that same couldn't be said for its Wi-Fi as the Ideapad 5G only supports Wi-Fi 5.
Under the hood, the Lenovo IdeaPad 5G is powered by a Qualcomm Snapdragon 8cx 5G complete platform paired with Qualcomm Adreno 680 graphics and Snapdragon X55 Modem-RF system for connectivity.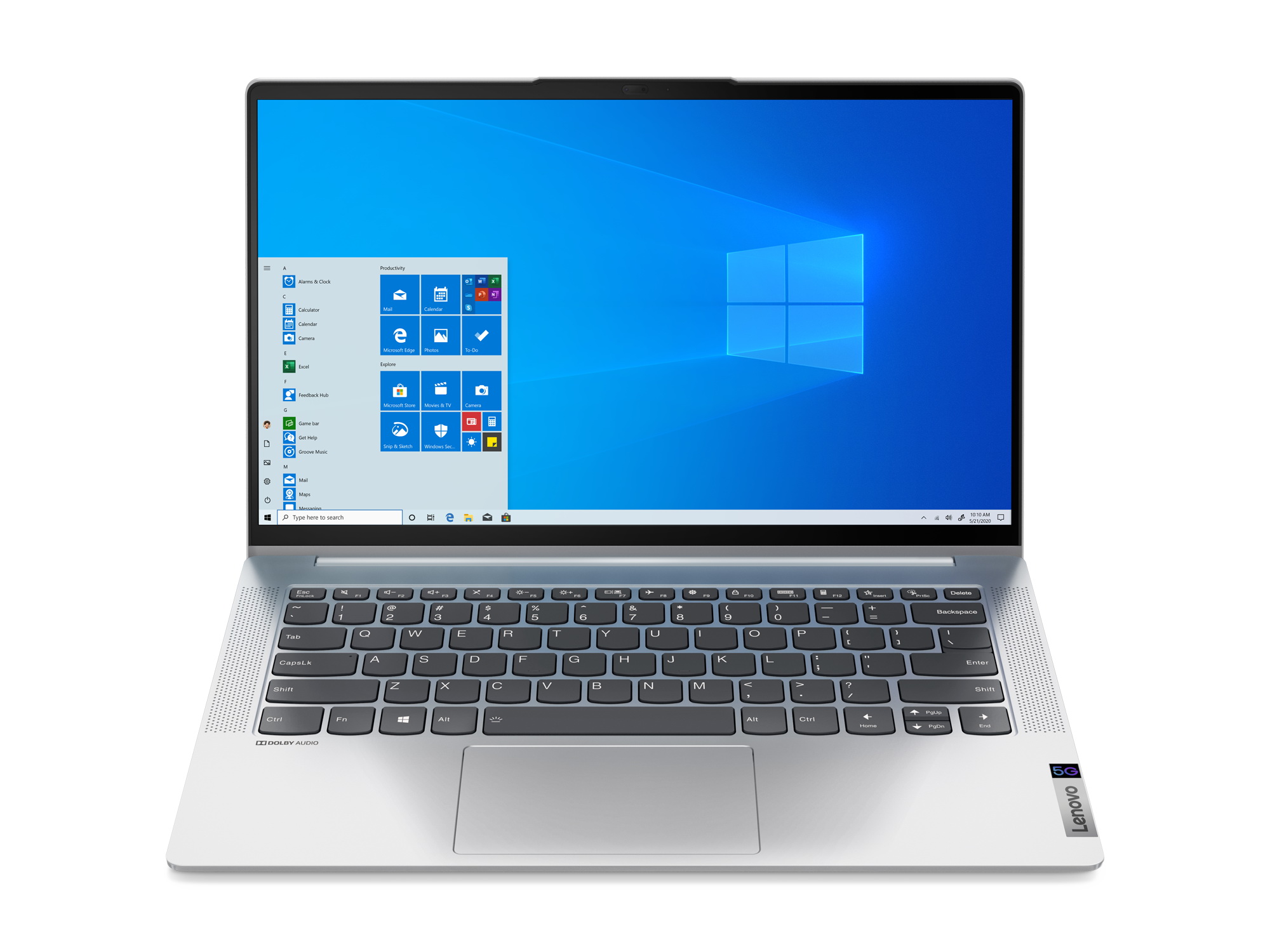 The Lenovo Ideapad 5G's 14″ IPS display has a resolution of 1920 x 1080p that has a max brightness level of 300 nits a whopping 100 percent sRGB gamut. Moreover, the top of the 90 percent screen to body display ratio has an infrared camera for Windows Hello support. Weighing at only 1.2 kilograms and a 14.9mm thin chassis, the IdeaPad 5G can last up to 20 hours thanks to its 51Whr battery and fanless system. The Lenovo Ideapad 5G also supports Lenovo's latest charging technology, Rapid Charge Express which can charge the IdeaPad 5G via the USB Type-C port
There's also the Lenovo IdeaPad 4G/LTE model powered by the Snapdragon 8c compute platform. Both the Lenovo Ideapad 5G and Ideapad 4G/LTE will pack up to 8GB LPDDR4X memory and 512GB NVMe SSD for storage.
Lenovo Ideapad 5G Pricing and Availability
Both Lenovo Ideapad 5G and Ideapad 4G/LTE does not have an SRP at the time of writing. According to Lenovo Philippines, the Ideapad 5G and 4G will launch locally by Q2 2021.
For the full list of Lenovo announcements at CES 2021, click here.
Grant is a Financial Management graduate from UST. His passion for gadgets and tech crossed him over in the industry where he could apply his knowledge as an enthusiast and in-depth analytic skills as a Finance Major. His passion allows him to earn at the same time help Gadget Pilipinas' readers in making smart, value-based decisions and purchases with his reviews and guides.