Dell has just unveiled several new monitors in addition to the Dell UltraSharp 40 Curved WUHD Monitor (U4021QW), the world's first 40-inch ultra-wide curved monitor with 5K resolution (5120×2160).
The 40-inch monitor has an IPS panel that boasts 100% sRGB and 98% DCI-P3 coverage in addition to being able to render 1.07 billion colors.
The monitor has quite a variety of port selections including Thunderbolt 3, USB-C, USB-A, and Ethernet ports.
In addition, the monitor acts as a KVM as well that lets you connect multiple computers or a computer and a phone and use the same keyboard and mouse for both.
The company also announced the Dell UltraSharp 38 Curved USB-C Monitor (U3821DW) and the Dell UltraSharp 24 and 27 USB-C Hub Monitors (U2422HE/U2722DE).
The 38-inch is a smaller version than the 40-inch with a 3840×1600 resolution IPS panel that lacks the Thunderbolt port. It does retain the USB-C with Power Delivery and shares the same two 9W integrated speakers as its bigger sibling.
The UltraSharp 24 and 27 monitors, on the other hand, output 90W over USB-C allowing you to power laptops in addition to an Ethernet port.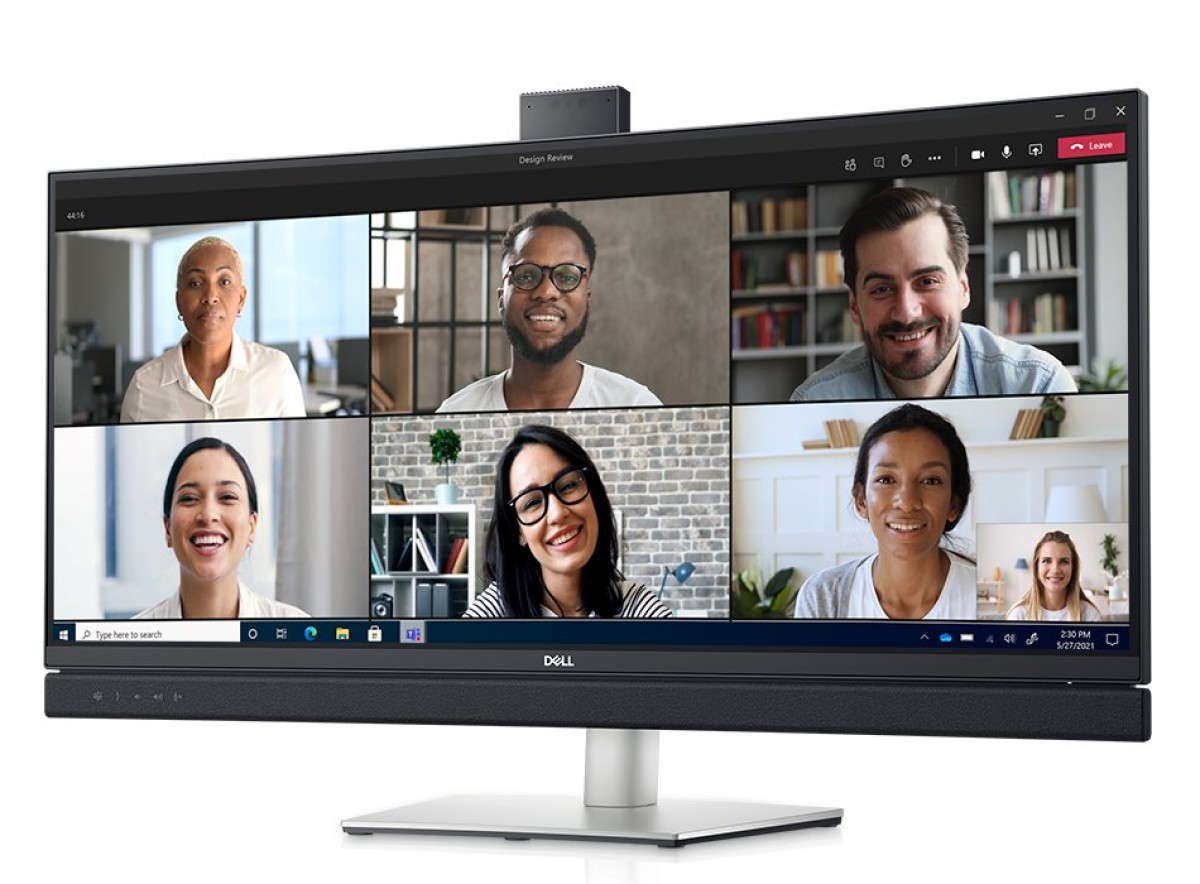 The company also announced three monitors with 5MP cameras, noise-canceling microphones, and dual 5W speakers designed for video conference calls. These come in 24-inch, 27-inch, and 34-inches. In addition, they launched Dell 4K interactive Touch Monitors in 55-inches and 65-inches with dual 20W built-in speakers.
Lastly, a rechargeable wireless mouse (MS7421W) and a wireless keyboard and mouse combo (KM7321W) were also unveiled.
Source