When it comes to audio, Harman Kardon is one of the most popular brands that one would come across, with a wide selection of speakers and headphones catering to different types of listeners – whether it be for indoor or outdoor use.
In this review, we're looking at the Onyx Studio 6 – a Bluetooth speaker with an IPX7 rating which promises to deliver a combination of great sound quality and portability.
Design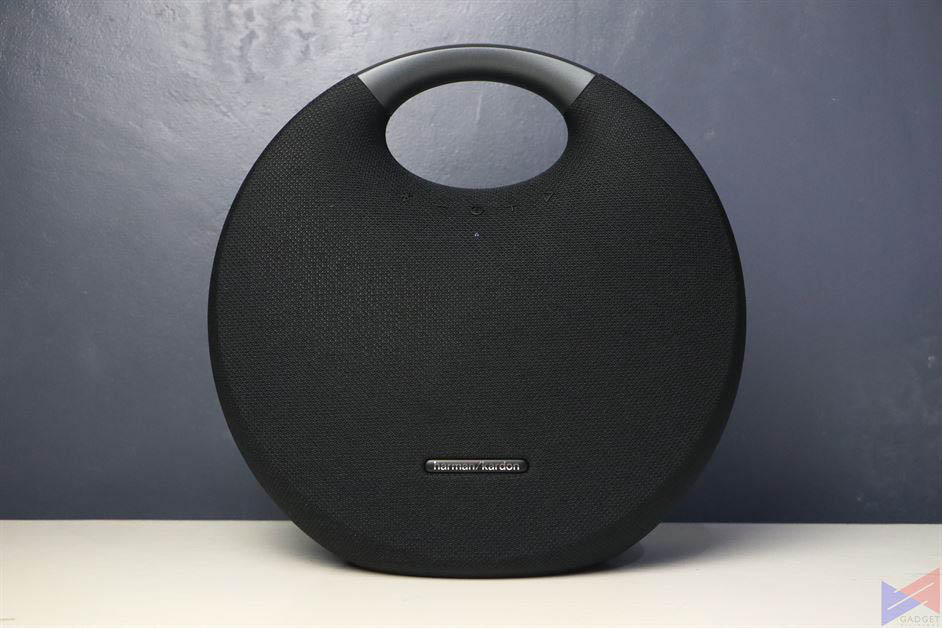 The Onyx Studio 6 actually reminds me of those cassette players that had a handle in the middle so you can easily move them anywhere. In fact, it also looks like a handbag at an angle.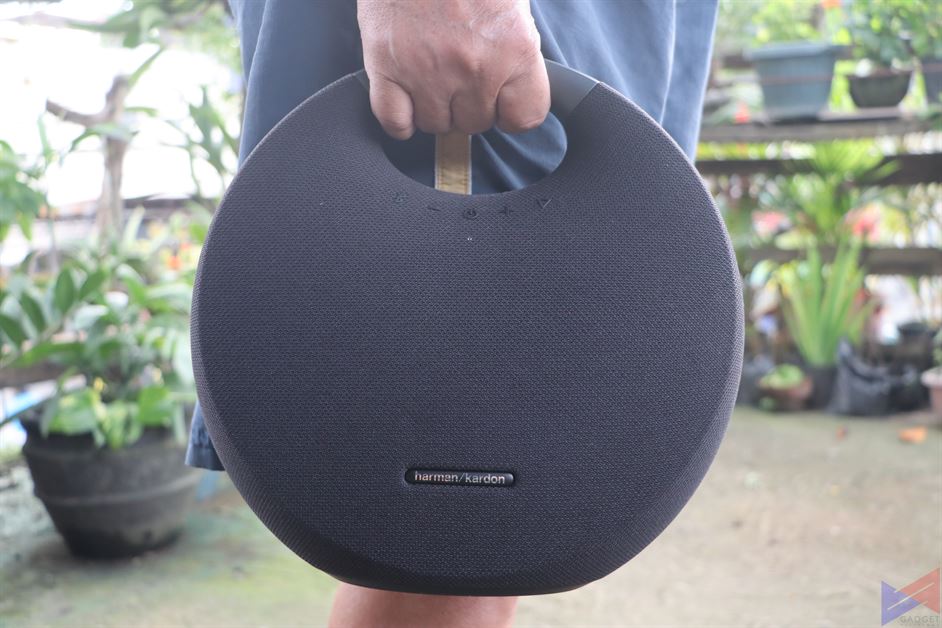 It's not ridiculously big that I'd call it bulky, but it's big enough to fit it in as an art piece in your living room, on a table, or just about wherever you want to place it. At 2,940 grams, it's not much of a chore to hold it and move it around.
As mentioned earlier, the speaker has an IPX7 rating, which means it should survive being accidentally dropped into water up to 1m deep for 30 minutes. This means you can safely take this to a pool party without worry. (Source)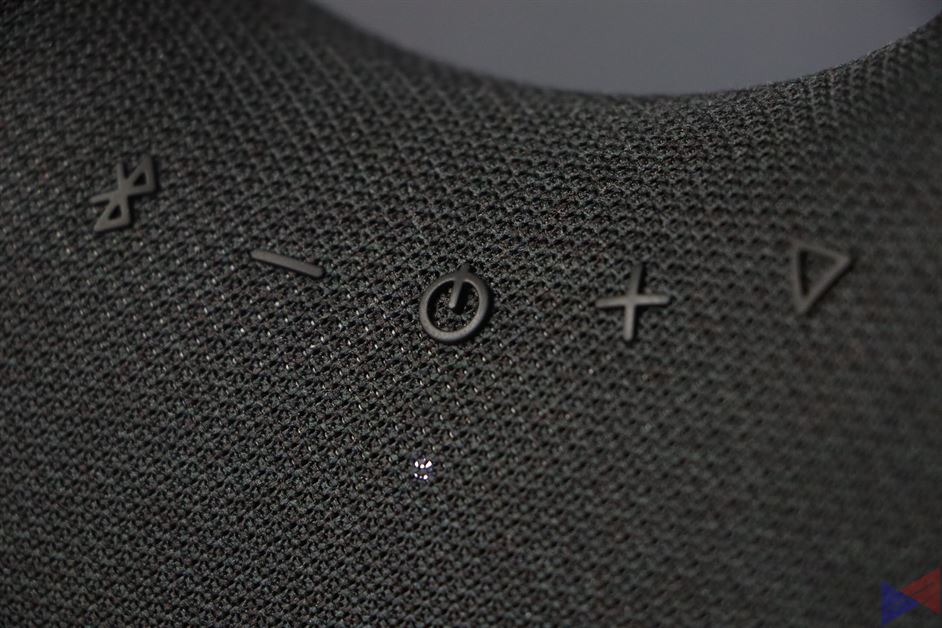 The front has the Harman Kardon branding along with a bunch of physical buttons that can be used to control playback, volume, and for pairing with another device.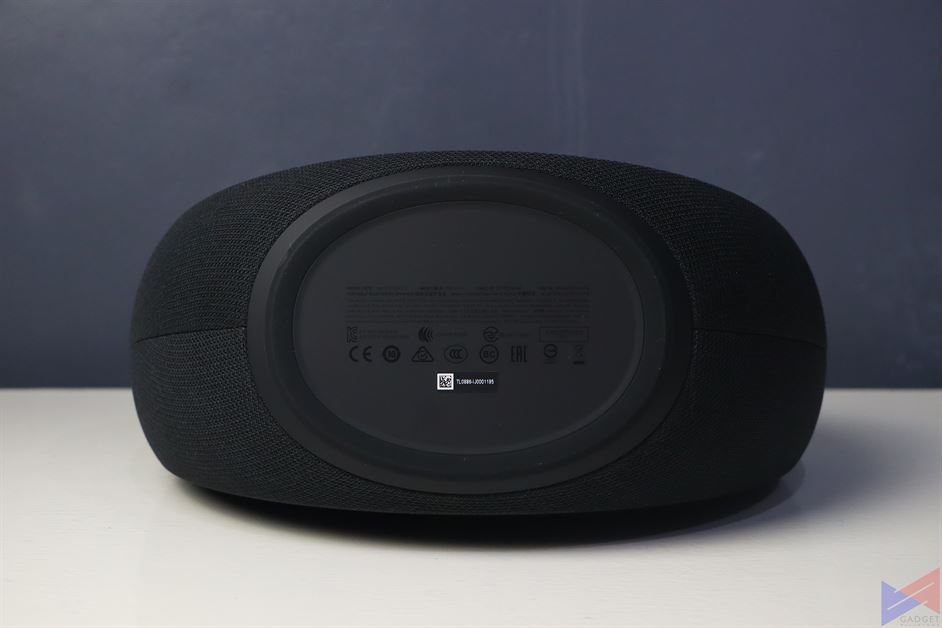 There's also an LED indicator for pairing and charging. The base is also made of a rubbery material which adds a ton of grip.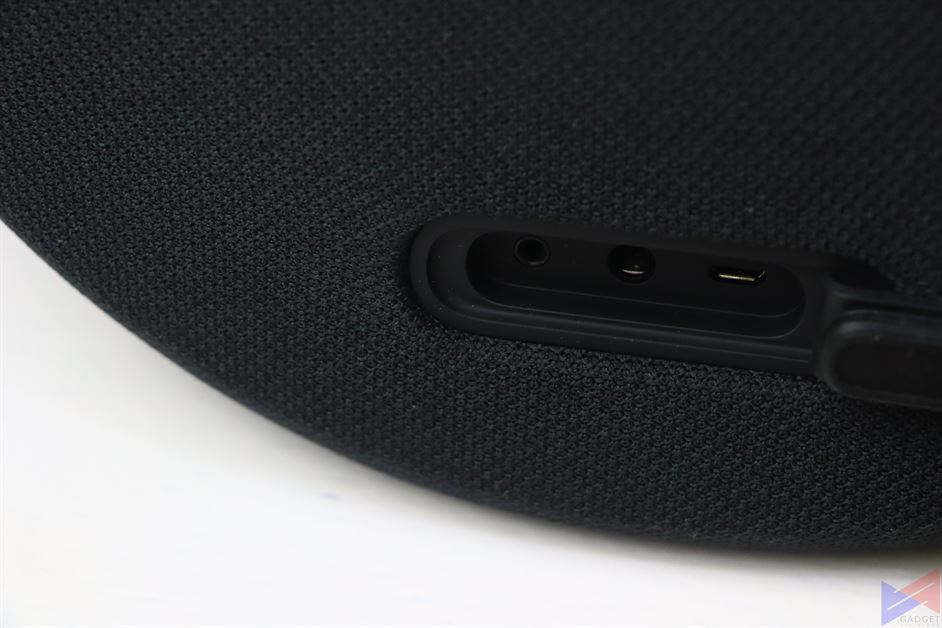 At the back, you'll find a service port, a charging port, and an auxiliary port just in case you want to use it wired. All are covered by a flap.
Features
For its price tag of PhP12,799 (via OnWard), Onyx Studio 6 is what you'd call barebones. There's no Wi-Fi, and no Google Assistant or Alexa, so those looking to integrate this into their Smart ecosystem will probably want to look elsewhere. There's also no companion app, so you'll have to rely on your source device if you want to use, say an equalizer.
What it does offer is the ability to be hooked up with another Onyx Studio 6 to enhance the listening experience. It can also be paired with up to two devices at once, so no need to go into the nitty-gritty of having to re-pair just to switch your source.
Sound and Connectivity
What it lacks in features, it makes up in terms of sound. Onyx Studio 6 can get loud, and I mean ridiculously loud for its size, and even in high volume, I couldn't hear any noticeable distortion or crack in the sound.
You want bass? this has bass.. lots of it, but not too much. bass is well-mannered and does not overwhelm the other frequencies.
If you like vocal tracks, the Onyx Studio 6 delivers luscious, sweet, clear vocals without any hint of harshness, which makes it great for long listening sessions.
The treble isn't piercing, but with just the right emphasis to be bright enough that it's lively but not so much that it'll kill your ears.
Throughout my time of testing the device, I didn't encounter any connectivity issues. The only notable thing to point out is that there's a tiny bit of delay in the audio when watching say, YouTube videos.
Battery Life
Continuously playing music with volume at around 40% to 60% and two devices connected most of the time, the Onyx Studio 6 managed to churn out almost 18 hours of uptime. That is much much more than the 8 hours that's stated in the manual.
Verdict
For its price, a lot would consider the Onyx Studio 6 lacking in features, and to an extent, I do agree. But to those who prioritize sound over everything else, and want a speaker that sounds great, is portable, offers good battery life, and can play a role as a decorative piece of art, that is where it becomes worth the price.
Review: Harman Kardon Onyx Studio 6 Bluetooth Speaker
What's Good
Well-balanced sound
Can get ridiculously loud for its size
Great battery life
Can be connected with two devices at the same time
Properly-priced (depending on your priorities)
What's Not
No smart features (Google Assistant, etc.)
Emman has been writing technical and feature articles since 2010. Prior to this, he became one of the instructors at Asia Pacific College in 2008, and eventually landed a job as Business Analyst and Technical Writer at Integrated Open Source Solutions for almost 3 years.