Mia Maison in the new normal
The new normal has caused tremendous change in the industry that pushed a lot of companies to adapt. Suddenly, malls have stricter grounds and entry rules to counter the spread of Sars Cov 2: face masks, face shields, and contract tracing have become new standards. Despite this, foot traffic in malls has decreased, which pushed some companies to pivot to new ways of offering their products.
Mia Maison Home Fragrances, a company that sells fragrances and home scents with over 60 stalls nationwide, is among the many companies that recently pivoted to digital. It's a genius and timely pivot because the company offers products focused on clean and healthy living. Having these products available online make it easier and safer for Filipinos to buy. There is no need to go to the malls, and the risk of contracting the virus is lesser.
In a statement by Shirley L. Reyes, Founder and CEO of Mia Maison Home Fragrances, "There are two things that came to mind at the time of the lockdown, one is uncertainty of whether things can go back to the way they were, and two is how can we sustain the business and our workforce while we're all working from home?".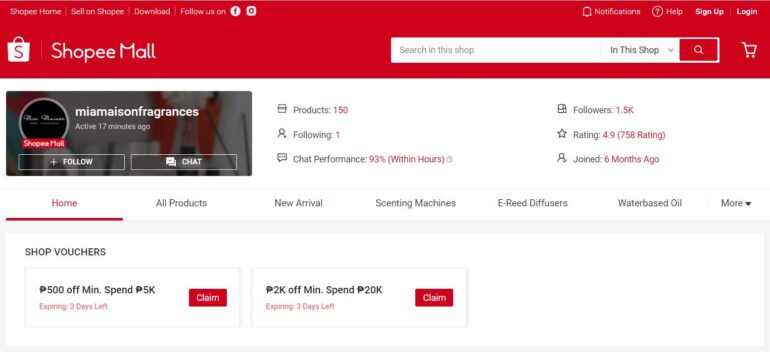 Apart from this timely shift to digital, Mia Maison also announced S.A.M or Smart Aromatic Machine. It smartly diffuses the scent you want. It has auto power shut-off, touch sensitive switch, Bluetooth capable, and pre-programmable. Mia Maison's aromatic solutions, which you can buy at Lazada and Shopee, are available and compatible with S.A.M. A 100ml bottle of aromatic solution lasts around 3 weeks depending on your work time and frequency. Here's how it looks at my workstation! I have set it to diffuse aroma for 5 seconds at 300 seconds interval from 8am to 7pm.
It is available online for PhP5,010 with an aromatic scent of your choice!
S.A.M is just one of the products Mai Maison is selling at Lazada and Shopee. They also have clean essentials, which provides 99.9% bacteria and virus protection. Air retention lasts up to 6 hours, and lasts 12-24 hours on linen.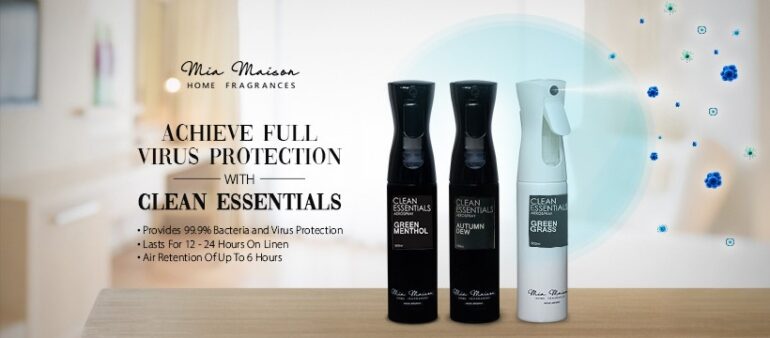 If you're bringing the scene of your favorite hotel (Manila Peninsula, Conrad Manila, Sofitel, Mariott, Solaire and Holiday Inn), their Luxe Hote Scents collection are your best bets.
You can also get rid of the punchy and "malansang amoy" of your kitchen away with their Odour Away Kitchen Bliss waterbased oil collection!