This is the ASUS Zenbook Duo. It is marketed as Laptop of the Future, and it may very well be a fitting description of what it is, and what it can do.
Announced at Computex 2019, Zenbook Duo and Zenbook Pro Duo have piqued my interest because of its over-the-top innovative design and impressive set of features. We reviewed the Zenbook Pro Duo, and it proved itself to be a highly capable ultrabook both for creators and gamers.
Zenbook Duo, on the other hand, is built for creators who wish to experience a new and immersive way of creating and consuming content. Its ScreenPad Plus is a significant feature evolution in ASUS' Zenbook line, and obviously makes my Macbook Pro with Touch Bar an inferior device in terms of innovation and functionality.
ASUS made sure that the new ScreenPad Plus in Zenbook Duo has the supporting application to allow users to maximize it. It is essentially another wide screen that sits below its main display, but ASUS added neat features that allows users to have multiple presets, snapping folders, quick shortcuts and a whole lot more.
This additional screen dwarfs the functionalities presented by Macbook Pro's Touch Bar. Don't get me wrong – I like how Apple made it too intuitive and smart, but the touch bar only acts as a shortcut to the essential ones specific to enabled applications.
Screen Pad Plus, being a true secondary (touch) screen, may be used as source reference when writing an article, as music control pane or as another display where you can watch Netflix.
Zenbook Duo isn't just all about having a secondary display. While it may not be as powerful as the Zenbook Pro Duo, what I have rocks a 1.80Ghz 8-core 10th Gen i7-10510U processor. It is packed with 16GB of RAM and a terabyte of storage to boot.
While it may not be a gaming laptop, its dedicated Nvidia MX250 GPU is leaps beyond Iris Plus Graphics 655 in terms of performance. This ensures that rendering videos using Adobe Premiere Pro is much faster on Zenbook Duo than on the Macbook Pro.
The fact that you can extend or re-arrange windows to your heart's content makes ScreenPad Plus on Zenbook Duo the best productivity device for content creators like me. With its secondary screen, it will not just be a host of essential Premiere Pro shortcuts (for instance), but it may be used to accommodate your workplace like Project Pane and Timeline. You may also use the additional screen as reference to shot list and music selection for your next video project.
While gaming isn't Zenbook Duo's forte, you can still game on it especially if the games you wish to play do not require high end graphics card. I was able to play Fortnite with Overwolf installed to keep myself notified of my player stats on the ScreenPad Plus. The game was running at steady 60fps at Full HD high settings. I was also able to try out Battlefield V at 720p low settings with average fps of 55.
Did I mention that the ScreenPad Plus is touch screen? This allows you to intuitively control however you want – mouse or touch. You can also use a stylus, which is provided separately by ASUS Philippines. You may coordinate with them via their official Facebook page for the special arrangements. Macbook Pro's Touch Bar is also touch-enabled, but then again, how it is made is too limiting for my taste.
ASUS just zoomed us further into the future with Zenbook Duo. It may just be your best reason to stick with Windows or move from Apple. The features it offers gave me compelling reasons to buy it, and I encourage you to check it out and see for yourself.
What do you guys think of my personal thoughts on Zenbook Duo? Do you agree with me? Does its features sway you to switch from Apple to Windows? Does it give you a renewed faith on Windows, and stick with it for as long as you have device such as this one? Let's have a healthy discussion in the comments section.
[su_spoiler title="Promo" open="yes" style="simple" icon="arrow"]They are running a promotion right now when you purchase a Zenbook Duo. Check out these links for more information. [Site] [Mechanics]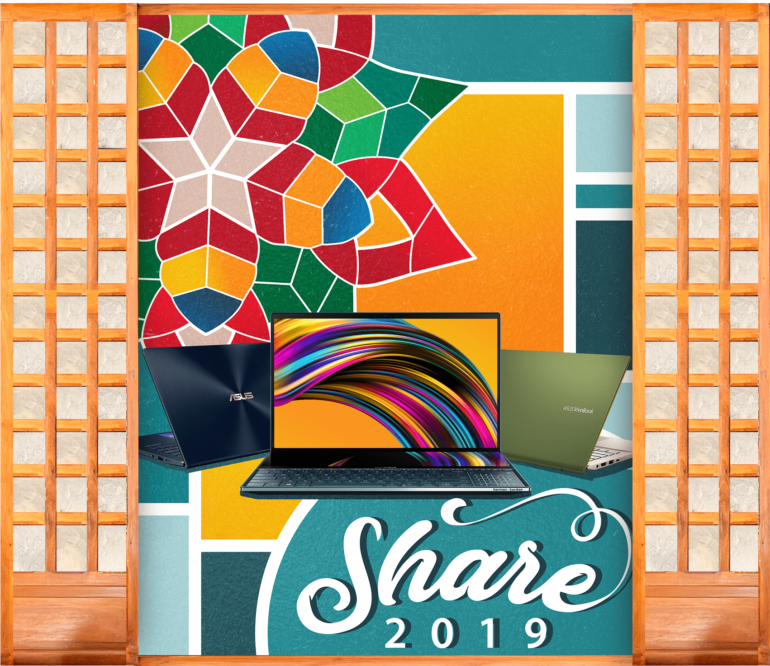 Whoever buys the ZenBook Duo will get a bundle of Fujifilm Instax mini Liplay worth PHP 9,999, an ASUS Nereus bag worth PHP 2,995, as well as a bonus package of ASUS 30th Anniversary premium items worth PHP 6,000, for a grand total value of PHP 18,994.
[/su_spoiler]