When OPPO launched OPPO Reno series in the Philippines a few months ago, I thought of it as OPPO's reinvention of their brand and how they wish to present themselves to their market moving forward. Alongside the new OPPO Reno smartphones, OPPO even announced their new typeface, and it cemented their future as a brand that resonates with the sophisticated millennial generation.
Revolutionary Design
Reno 10x Zoom's design reflects the renewed philosophy of OPPO, and I see it in a very positive way. From the subtle function that O-ring presents to the shark fin mechanized selfie camera that hides behind the top portion of the screen, Reno 10X Zoom embodies what OPPO wants to do with their smartphones moving forward. I've gone past the issue of "moving parts get to break down easily" and "dirt accumulates in the recesses of mechanical parts". OPPO has always assured its consumers that it can last for more then 3 years, and I believe them 100%. I have been using the OPPO Find X for more than a year now, and I never had any issues with it despite seeing minute dirt accumulation inside the retracting camera.
Perhaps, the very reason why the retracting camera plays a vital role in the overall design of Reno 10X Zoom is their desire to give users a larger-than-usual screen real estate. They are very successful in doing this, and I must say that they have set an impressive standard that even bigger brands such as Samsung and Huawei may see such a challenge.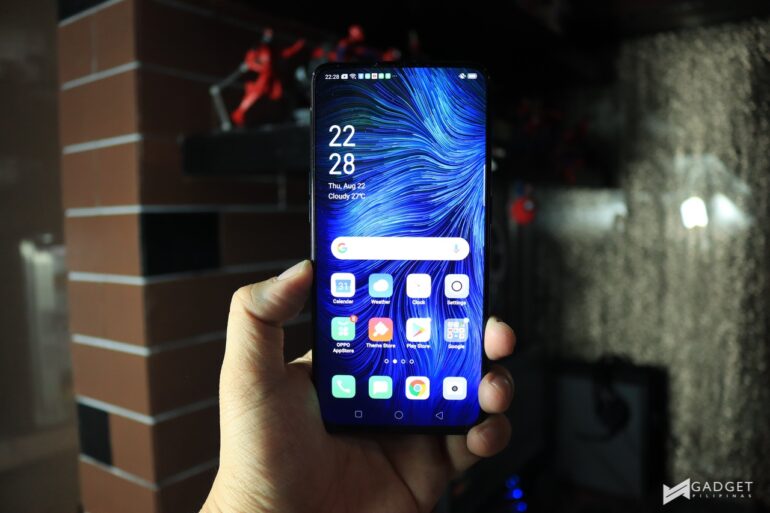 Apart from bigger screen real estate, there's one area that OPPO has – probably – unknowingly tapped, which is privacy and security. By having a retracting shark fin camera, it lessens the risk of having hackers the access to consumer's privacy by spying thru hacked front facing camera. Remember the alleged Jim Paredes Scandal?
Looking back at how they designed their previous smartphones like OPPO F9 and even OPPO F11, I feel that OPPO will soon ditch such designs and embrace their new design philosophy, which they started with Reno. In fact, Reno 2 looks almost entirely similar to the Reno 10 and Reno 10x Zoom, and it's only a matter of time that we see the same design queues to the upcoming OPPO F13 and F13 Pro.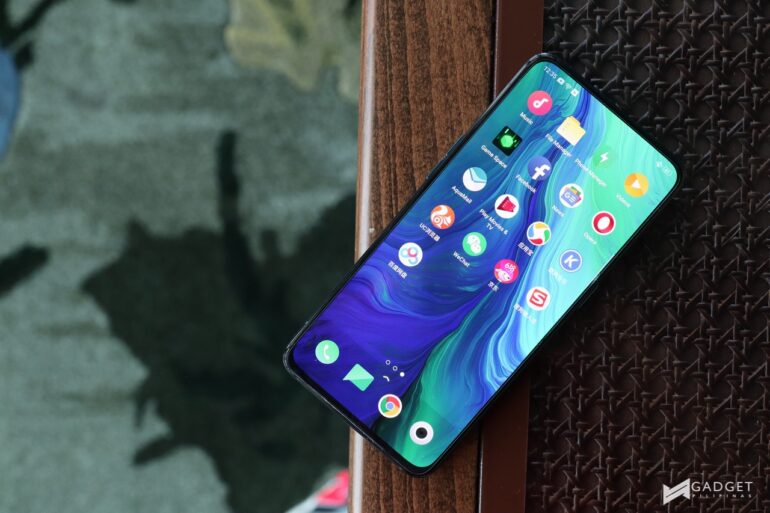 For what it's worth, Reno 10x Zoom has a pivotal role in the evolution of OPPO's products.
A Performance that Breaks Barriers
I don't need to elaborate much the impressive performance of Reno 10x Zoom. For starters, Snapdragon 855 holds gold standard performance on flagship devices. OPPO Reno 10x Zoom enjoys everything that this SoC offers. As it is in flagship level category, OPPO's smartphone has everything consumers can ask for.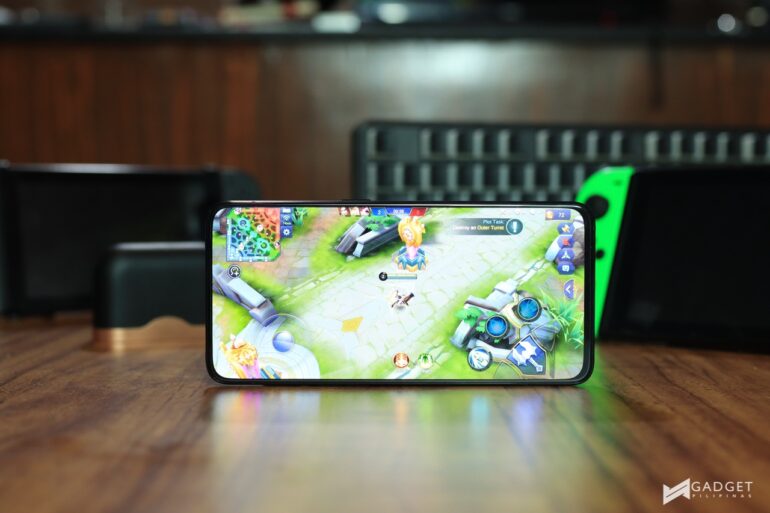 I would like to veer away from my usual grind of presenting benchmark results, but instead tell you my experience with the phone in various aspects that talks about its performance. In terms of gaming, I couldn't ask for more on this smartphone as it has what I actually needed to enjoy my favorite games. From Mobile Legends to Call of Duty Mobile (also at maximum settings), Reno 10x Zoom is an absolute beast! Note that I got to play Call of Duty Mobile on Reno 10x Zoom by downloading the client via Tap, subscribed to ProtonVPN (Australia #13), and connected my Facebook account to it. I thought of including this instruction to let you try it out yourself.
Focus on Camera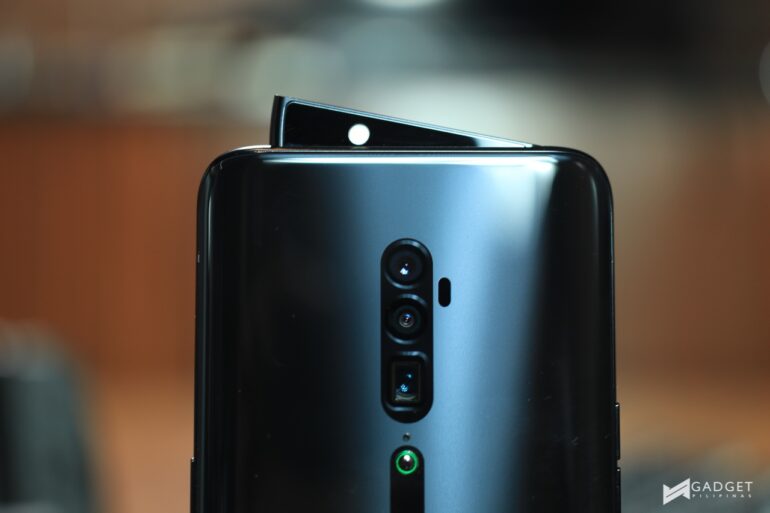 We have covered a lot about this, but one of best qualities of the OPPO Reno 10X Zoom is its camera. As one of the pioneers of the 10X hybrid zoom that can extend up to 60x digital zoom, they have successfully ushered the OPPO to a new territory. Here are some compressed but unedited photos I took using the smartphone.
Wide Angle
60x Digital Zoom
Night Mode
Landscape
Selfies
Battery Performance
OPPO Reno 10x Zoom packs a 4065mAh battery. What even sweetens the deal is its ability to stay up for around 18 hours in our video loop test using VLC at 50% brightness and 50% volume. This is really good based on our standards as other smartphones with almost similar specifications barely last 12 hours at the same settings. What is even way cooler is that you can fully charge this smartphone with its included 20W charger and VOOC technology for less than 2 hours.
Price
There is a lot controversy about the price of Reno 10x Zoom. There has been contrasting feedback about how OPPO priced it when they announced it a couple of months ago.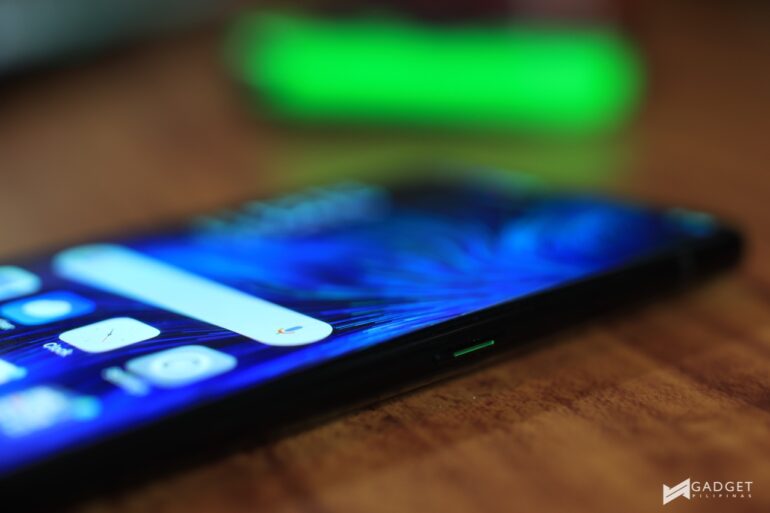 PhP45,990 seems like a steep price for a flagship smartphone that is packed with flagship-level features. Surprisingly, I don't have any problems with its price for several reasons. OPPO Reno 10x Zoom presents a number of features that other smartphones of other reputable brands offer. OPPO exerted even further to sweeten everything for the consumer wit its pioneering features like 60x Digital Zoom to shark fin retracting camera.
As I write this article, Abenson currently repriced Huawei P30 Pro to PhP45,990. The latter phone packs almost similar features that OPPO Reno 10x Zoom has except for the retracting camera. If you're out in the market to scout for a new smartphone, some Filipinos are quite adamant to get a Huawei smartphone because of the current issues the brand is going through. OPPO, on the other hand, doesn't have any issues regarding security, which makes its products viable alternatives to the Huawei. We cannot also discount the fact that Samsung can be a good alternative too, albeit with more premium pricing structure.
Verdict
OPPO has done a great job with the OPPO Reno 10x Zoom. While I don't have issues with its price, consumers, however, still find its price too steep. It's up to OPPO how they want to remedy this issue moving forward though. It packs the good amount of laudable features on the flagship smartphone, and its availability in the OPPO's product lineup is a like a breath of fresh air.
[su_spoiler title="Note" open="yes" style="simple" icon="arrow"]OPPO Philippines is an advertiser of Gadget Pilipinas. However, Gadget Pilipinas does not allow OPPO Philippines to include its product reviews to be part of its contract to preserve the editorial independence.[/su_spoiler]
OPPO Reno 10X Zoom ushers OPPO to new territory