Did you know that there is a way to turn your non-Smart TV to a smarter one with this simple solution by PLDT and Roku? With TVolution Lite, you can upgrade your TV to be able to stream your favorite streaming apps like Netflix and YouTube by simply adding PhP99 on top of your PLDT Home Fibr subscription.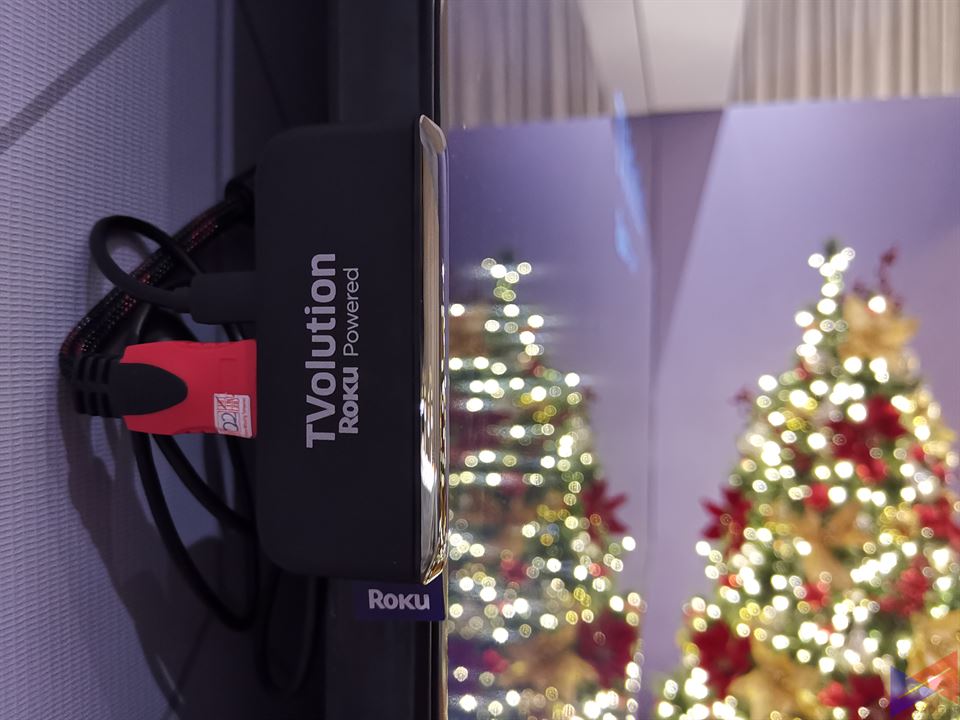 This latest offering by PLDT is powered by Roku and PLDT Home Fibr. The partnership between Roku and PLDT made the Roku Streaming Media Player available to subscribers at a subsidised rate. With TVOlution lite, users can stream up to 1080p (up to 60fps), access Roku's wide array of channels and even mirror their Android device's screen to their TV.
Here are the other features available on TVOlution Lite:
Connects to TV via HDMI
11 b/g/n Dual-Band w/ WEP, WPA, and WPA2 for wireless connectivity, and Ethernet Port
MicroSD Port, USB Port
Dolby Audio and DTS pass through via HDMI
Shortcut buttons to streaming platforms on remote
Sleeker, Thinner Design; Can be easily installed on your TV using a sticker
It is also very easy to install. Simply connect it to your TV via HDMI and plug it to any wall outlet or via USB port of the TV, and you're good to go.
Apart from the subsidised rate, you also get limited free access to Netflix (one month), iFlix (1 year) and Cignal (one month). All you have to do is subscribe.
What do you think of this new offering by PLDT Home? Are you getting one to spice up your non-Smart TVs?
Gianfranco is the co-founder of GadgetPilipinas.net. He graduated from Far Eastern University. A Psychology student turned tech-savvy. He's currently the HR Supervisor of Blip Media and one of the content producers of Gadget Pilipinas. He enjoys playing competitive video games and binge-watch American TV series.