MSI recently held an event to celebrate the launch of ESPORTS: The Rise of the New King in the Philippines, a program that was made in partnership with Discovery Channel, a global entertainment brand and provider of high-quality non-fictional content.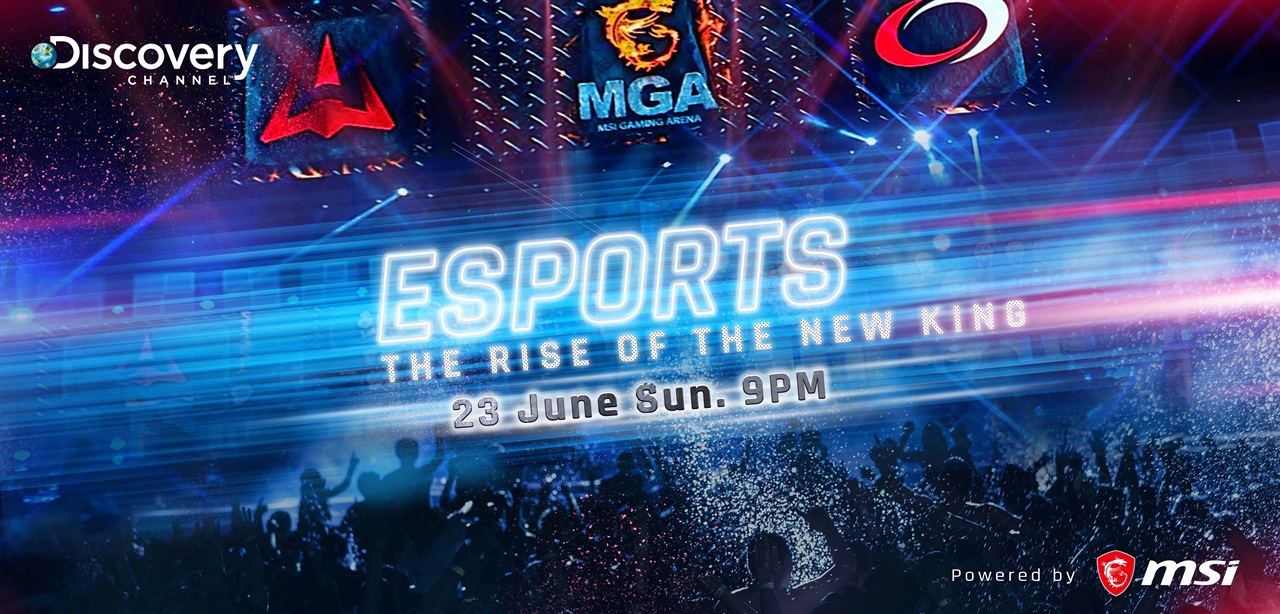 The almost 1 hour segment focuses on the numerous aspects of eSports – everything behind it, everyone involved in it, and how something that was once a pastime has evolved into a phenomenon unprecedented. In the Philippines, it's scheduled for re-run on August 3, 2019 at 9:50 PM. To know more, click here.
"Discovery is more than a channel. We are the world's #1 IP content provider who has delved deep into vertical content in hopes of engaging the audience and powering their passions. With eSports surging in popularity, we have seen its potential and launched Discovery Games Studios to create games inspired by various TV shows from Discovery's properties. We also recognized MSI's vast potential in the meanwhile. With MSI gaming laptops' high prevalence worldwide, there is no doubt MSI is one of the major forces behind the success of eSports."
– Tony Qiu, Discovery's VP and GM for Greater China and Korea
"MSI's unsparing devotion to eSports not merely captures worldwide attention, but also attracts world-renowned media Discovery to run this program. Through this detailed video, all audience will get in-depth understanding of the eSports ecosystem while realize MSI's role as a mover and shaker who spares no effort to promote eSports through MSI's highly acclaimed gaming hardware and software, stunning game immersion jointly designed by game developers, and global eSports sponsorships of teams and tournaments."
– Charles Chiang, MSI CEO
In attendance were partners, influencers, and members of the media, all of whom were treated to fun and exciting activities.
The event was also the perfect avenue to showcase the latest products MSI's X570 motherboards and the RX 5700 and RX 5700 XT graphics cards.
Mr. Sonny Sy, AMD Philippines' National Sales Manager for Components (first from the right) was also present, and also gave a talk about the jaw-dropping capabilities of the 3rd Generation Ryzen processors.
Then finally, the event closed off with a grand raffle, wherein several premium items were given away – 3rd Generation Ryzen processors, and an X570 motherboard.
The company is currently holding a promo for select X570 Motherboards and PC Cases. For more details, click here.
Every purchase of an MEG X570 GOLDIKE motherboard also comes with an MPG SEKIRA 500X gaming case!
Emman has been writing technical and feature articles since 2010. Prior to this, he became one of the instructors at Asia Pacific College in 2008, and eventually landed a job as Business Analyst and Technical Writer at Integrated Open Source Solutions for almost 3 years.