In celebration of its 10th anniversary, Cherry Mobile launched a new lineup of products called CherryHome. Made for offices and homes, these products aim to empower users to be more productive by being able to control devices connected via your home or office network with a user-friendly interface in a mobile device. In short, the Internet of Things or IoT.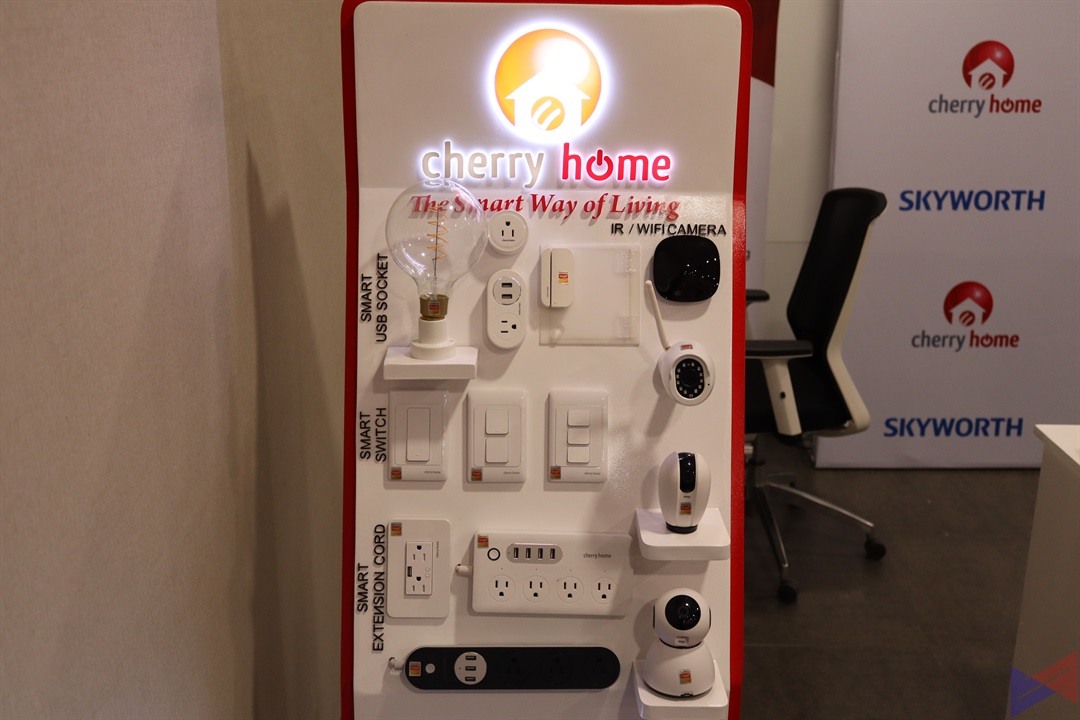 Here's the complete lineup of Cherry Home products:
Wall Switches – 1, 2 and 3 gang and built into your wall
AC Wall Socket with USB – built into the wall
Smart Sockets Adapators – single and with USB
Extension Outlets – 3 or 4 outlets with USB – turn things on and off from your smartphone
IR Transceiver to control your TV, set top box, and AC which replaces your remote control
Windoor security sensor – attaches to your doors and windows, notifies your if they are opened
CCTV – 3 models, allows you to check your house from your mobile device
Lights – WiFi enabled lights. You can change its color depending on your mood.
Partnership with SKYWORTH
Founded in 1988, SKYWORTH is a leading television brand and a pioneer in big-screen IoT. With Television as its core business, the brand has expands the functions of smart home appliances to ready Refrigerators, Washers and Lighting Products.
With Cherry Home, these larger home appliances are complimented by smaller appliances – humidifiers, door sensors, power sockets, etc to deliver a total smart home solution. The brand is also set to open its new concept store where customers can experience both SKYWORTH and Cherry Home products.
Enabled with Tuya
Tuya is a rapidly growing global IoT platform, allowing a wide range of products to work together in a single ecosystem. Cherry Home producs are Tuya-enabled to work seamlessly on both Google Home and Amazon's Alexa platform.
The Future is Now
With Cherry Home, SKYWORTH, and Tuya's collaborative efforts, customers are assured of the convenience brought by being able to control their devices wherever they may be. Cherry Home allows for building their own IoT ecosystem with switches and sockets – definitely the smart way of living.