Business leaders and enterprise owners are always on the lookout for machines that can help elevate productivity, combined with unmatched portability and performance. ASUS understands these needs, and has created the new ASUSPRO P5540.
This highly-touted member of the ASUSPRO P-Series laptops should impress with its arsenal of features carefully thought of for meeting business needs, and support the fast-paced lifestyle of professionals.
Ultra-lightweight for easy mobility
At only 1.23kg, the the ASUSPRO P5440 is the lightest laptop in the dual storage category, making it ideal for executives who travel a lot, business owners, and professionals on-the-go who work from the boardroom to the nearby cafe. With up to 10 hours of battery life, you can get more work done without having to look for a power outlet.
Elegant, award-winning design
The P5440 is equipped with a 180⁰ lay-flat hinge that makes screen-sharing easy.  Its attractive sleek and stylish gray finish also ensures adapatability in any business environment. In fact, it has earned a prestigious Reddot Design Award in 2018.
Rich visual experience and seamless connectivity for multi-tasking and presentations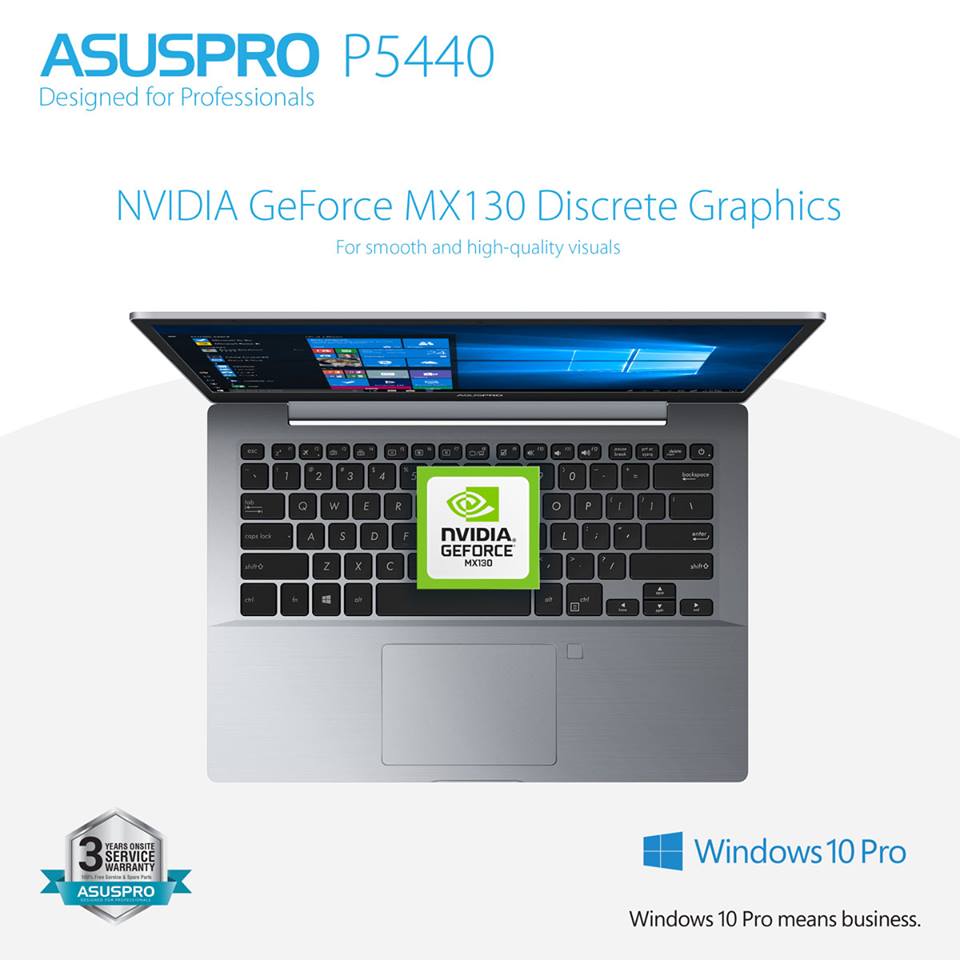 The ASUSPRO P5440 is powered by NVIDIA GeForce MX130 graphics, delivering smooth transitions with no lag time and an overall impeccable day-to-day performance.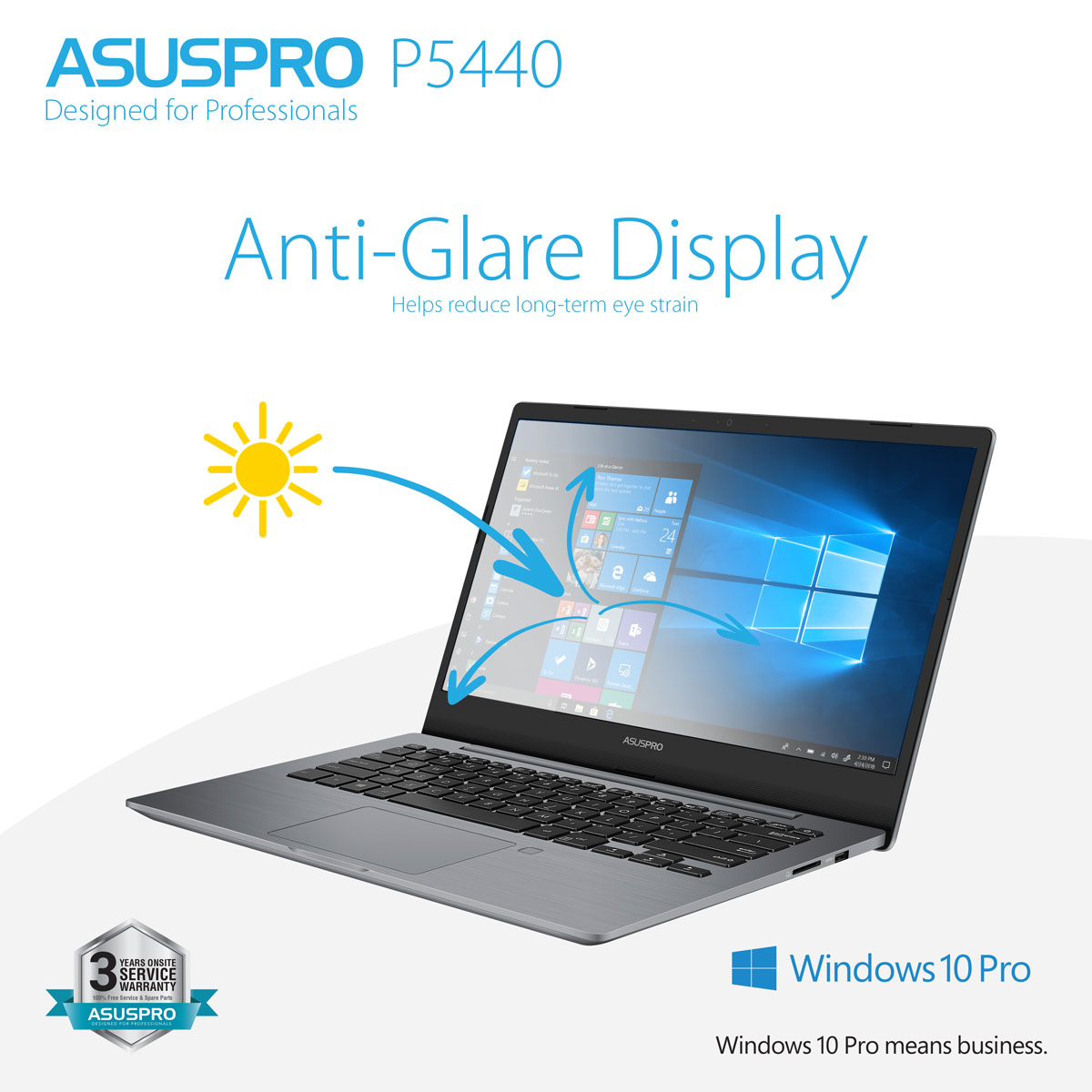 To ensure a comfortable viewing experience, it also boasts an Anti-Glare display which reduces eye-strain, easing the burden of long work days and nights in front of the screen.
It also boasts a full suite of connectivity options, including an all-around USB-C port and HDMI output that enables connections to monitors, projectors, and big-screen televisions for large-audience presentations.
Generous dual storage capacity and superfast data access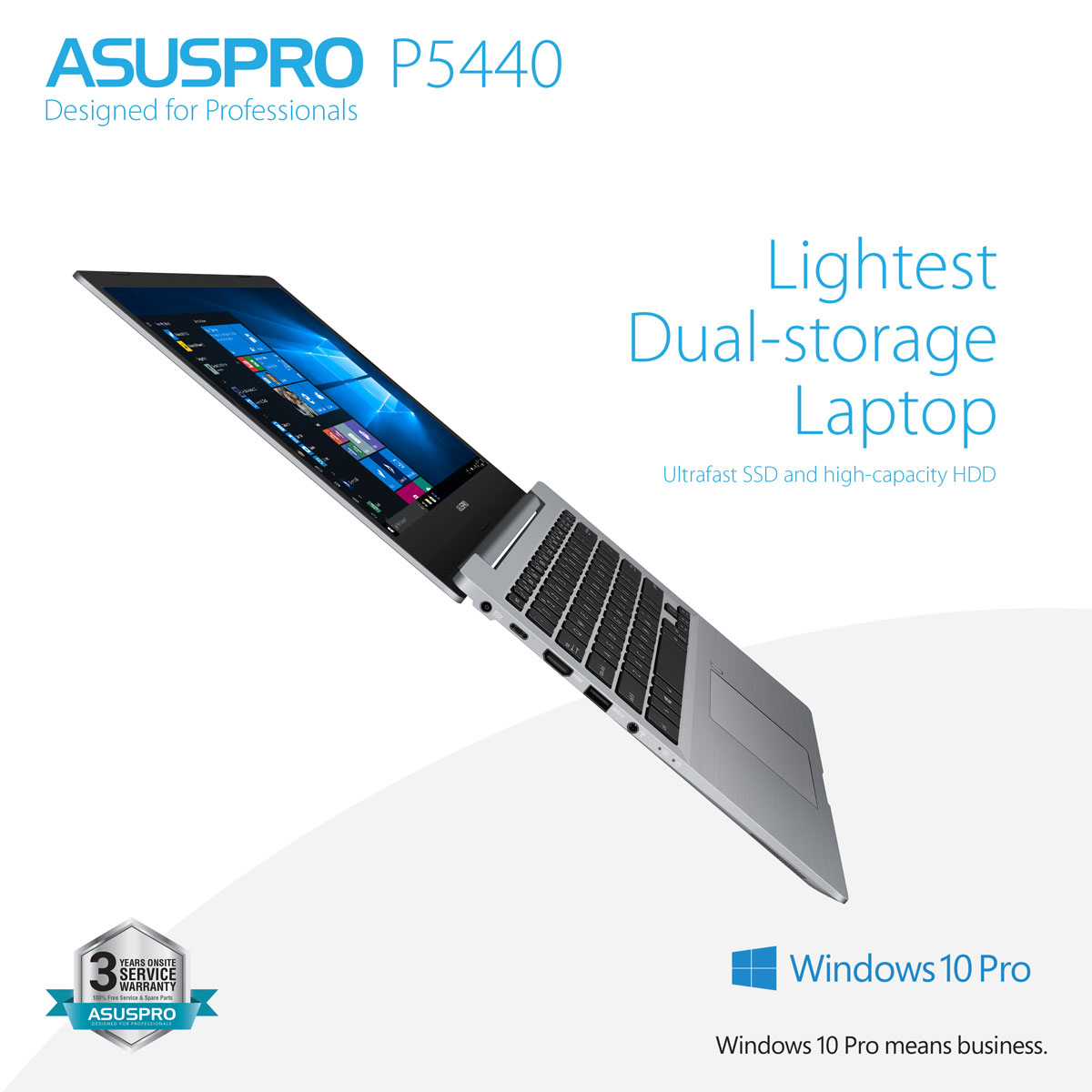 The ASUSPRO P5440 comes with a dual storage option, combining the speed of up to a 512GB ultrafast SSD and the storage capacity of the traditional HDD of up to 1TB, offering the best of both worlds for fast-paced scenarios, superfast data access and ample storage for all your files.
Powerful U.S. military-grade durability for even the toughest corporate settings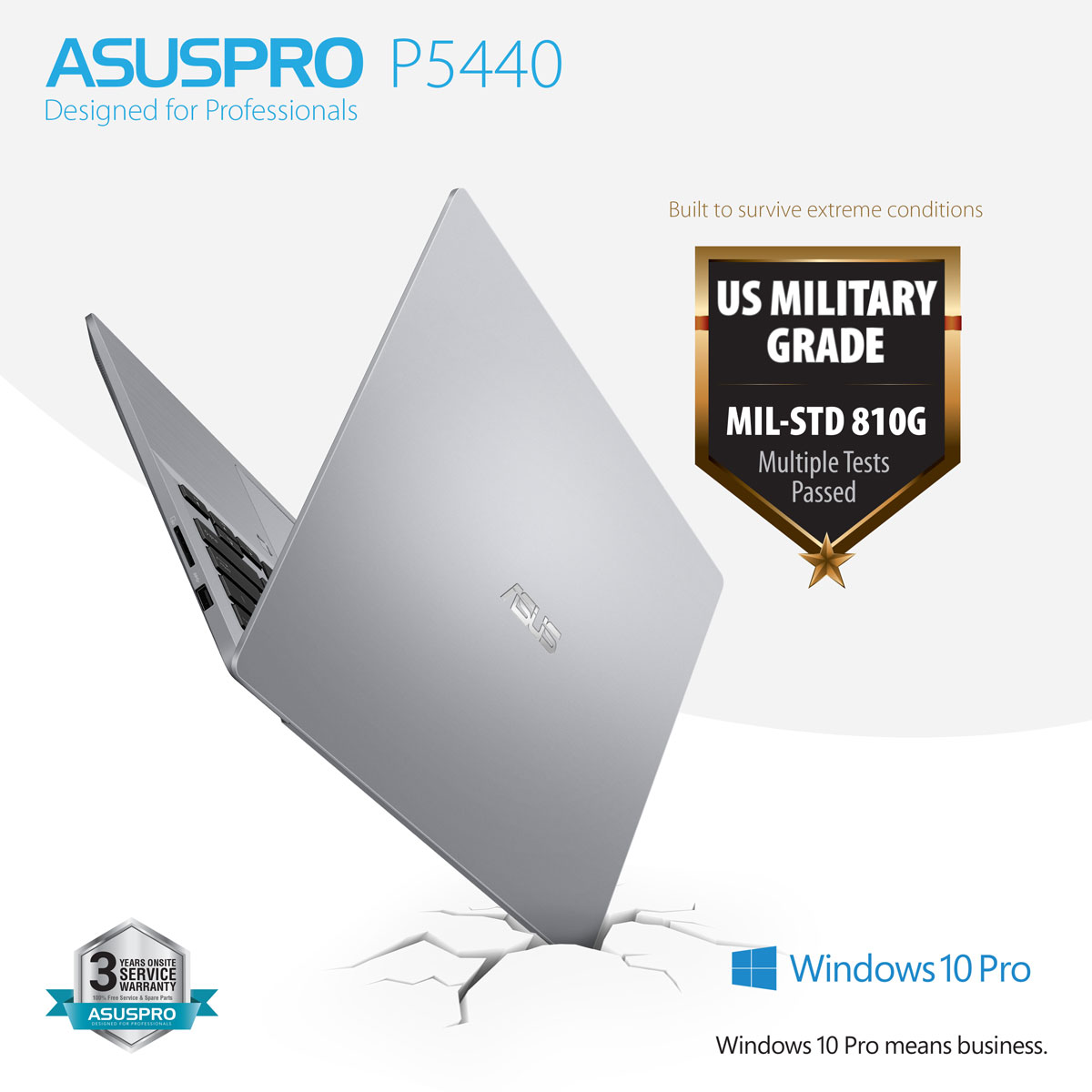 This laptop has passed multiple tests at the MIL-810G certification level. Which means that the P5440 is resilient to bumps, drops, and other collisions, making it a great investment for businesses belonging to industries with highly-demanding work environments, such as manufacturing, retail, hospitality, IT, and sales, among others.
Specifications
[table id=287 /]
Pricing
The ASUSPRO P5440 is priced at PhP72,995.
Emman has been writing technical and feature articles since 2010. Prior to this, he became one of the instructors at Asia Pacific College in 2008, and eventually landed a job as Business Analyst and Technical Writer at Integrated Open Source Solutions for almost 3 years.