We always got a friend who is always hot about the latest in technology. This season of sharing, it always feels good to give something to the people who you consider family and friends. You can consider us your friend, but we'd rather have you give something to other people you love this Christmas.
Today, we list down 7 of the cool things we found online that can definitely make your friends smile this season. Whether they are photography enthusiasts or gaming buffs, the list we prepared got everything covered.
Let's get the ball rolling!
Kingston A400 SSD: More storage more games!
It always feels good to have a brand new SSD for those who love playing games on their PCs. Whether they are going to use it as main OS hard drive or another storage for new games (yes, load new Steam games there, buddy!), the Kingston A400 SSD surely packs the features and size options to keep them playing all night.
A 240GB A400SSD costs around PhP2,750 and may be bought at Lazada or Shopee (Playbook Store) for added convenience. We encourage you to buy it as early as possible as supplies may be limited. If you've got the time to visit stores during your spare time or in the weekend, we've listed down all the stores at the end of our list.
Why are we recommending this?
Fast start-up of OS or games
Reliability
Want to know more? CLICK THIS!
Kingston Canvas Select SD Card
Give this to your friends or family who are fond of taking photos and videos. There are plenty of reasons why we're recommending this apart from its price (yup, a 128GB only costs PhP2,350). For one, if you're getting the 128gb with 1 UHS-I Speed, your friends can shoot videos up to cinema-quality HD and even 3D video. There is also a variant of Canvas Select SD card that has 3 UHS-I Speed Class, which allows you to shoot 4K.
If you're buying one for a friend, it pays to know the maximum video resolution of his videos to know the right class of Canvas Select you're getting for him. Here's a quick guide we got online:
Why are we recommending this?
Plenty of class options to choose from
Waterproof, shock and vibration proof, protected from airport X-rays and temperature proof
Want to know more? CLICK THIS!
Kingson Canvas Select SD microSD card
There is another version of Canvas Select that's made for mobile users. By mobile users, we are referring to those who own a smartphone and even a Nintendo Switch. Almost all smartphones are a compatible with Class 10 microSD cards; and the Nintendo Switch accepts UHS-I Class 1.
While we recommend 64gb microSD card, give them a significant upgrade by gifting them a 128gb this Christmas season!
Want to know more? CLICK THIS!
HyperX Cloud PS4
If you've got a friend who plays games on PlayStation 4 and loves the brand so much, this latest headphone from HyperX is something worth keeping. Well, if you've got a PS4, getting one for yourself is also a welcoming idea.
We blogged about the HyperX Cloud PS4 a month ago, and it has been one of the most sought after console accessories by our readers. It is the 1st PlayStation Interactive Entertainment licensed HyperX headphone, and it looks amazing. It almost shares the same look of the HyperX Cloud II with its aluminum frame and detachable noise-canceling microphone for in-game chat.
This one costs PhP4,890!
Want to know more? CLICK THIS!
HyperX Cloud Earbuds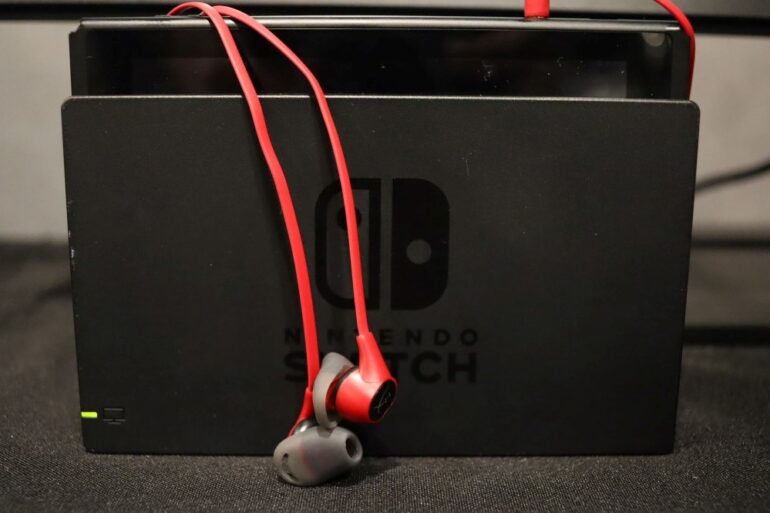 You probably have this friend who keeps on tempting you to buy a Nintendo Switch. Feed his delight by giving him a HyperX Cloud Earbuds this Christmas season.
While it is best paired on a Nintendo Switch, it can also be a partner to a smartphone. The earbuds come with a travel case for hassle-free portable gaming, and HyperX designed silicone eartips. It promises crystal-clear lows, mids and highs; and even sports an in-line microphone for game chat and phone calls.
Want to know more? CLICK THIS!
Philippines
Kingston A400 SSD
Kingston Canvas Select SD card
Kingston Canvas Select microSD card
Where to buy
Online:
Lazada Brand Store
Shopee (Playbook Store)

Manila/Luzon:
Dynamic PC
PC Express
Easy PC
PC Corner
JDM Techno
PC Hub
Enigma Technologies
PC Domain

Visayas/Mindanao:
Nutech Marketing
Thinking Tools
Davao Futurebright
Computerworld

Online:
Lazada Brand Store
Shopee (Playbook Store)

Manila/Luzon:
Scan and Print
Photoline Enterprises
Mountain Studio
Visayas/Mindanao:
Colours Digital Foto

Online:
Lazada Brand Store
Shopee (Playbook Store)

Manila/Luzon:
Octagon
PCX Mobile/ PC Express
Abenson
Electroworld
Automatic Appliances
MemoXpress
Rull's Telecom
BSD International Mobile
Enigma Technologies
Fonetwist
2823 Cellphone Accessories

Visayas/Mindanao:
Oro Graphic
Electrocomputer Data Systems
Thinking Tools
Ormocnet
Giancarlo Viterbo is a Filipino Technology Journalist, blogger and Editor of gadgetpilipinas.net, He is also a Geek, Dad and a Husband. He knows a lot about washing the dishes, doing some errands and following instructions from his boss on his day job. Follow him on twitter: @gianviterbo and @gadgetpilipinas.