2 years ago, ASUS opened its first ROG Concept Store in the Philippines at SM Megamall. Since then, it has been the go-to place for gamers to try out and purchase the newest gears from the brand.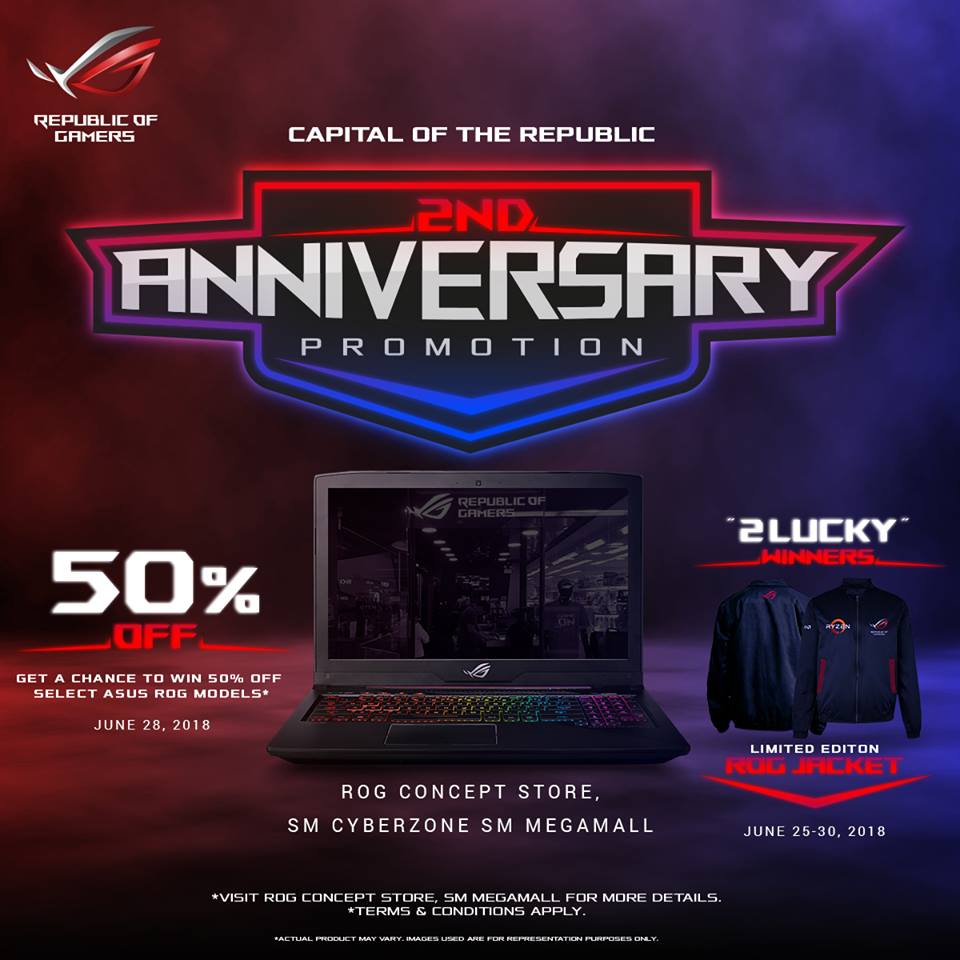 In celebration of "Capital" of the republic's 2nd year anniversary, ASUS ROG has just announced its latest promotion, where 15 lucky customers will get a chance to own an ROG Notebook at 50% off on June 28, 2018! To register for the promo, all you have to do is go to the ROG Store in Megamall on that same day and fill in some details. No purchase required.
There's no information as to which models will be sold at 50% off, but what ASUS ROG has noted is that you can expect some i5/i7+GTX1050/1060 models. These will also be open box units, which means they've been used as display products in-store, but will still come with the standard warranty coverage. The thing is that you also have to be present during the raffle to claim the slot for the 50% discount (If you win, of course).
In addition, all customers who will buy an ROG Notebook from June 25 to 30, 2018 will also have a chance to win 1 of 2 Limited Edition ROGxRYZEN jackets!
So prep up and drop by the ASUS ROG Store in Megamall on June 28th. Who knows? you might just win this rare chance to own your dream gaming notebook at half the price!