The website of Civil Aviation Authority of the Philippines was recently defaced by hackers. Earlier this morning, the website's homepage is replaced with a text that details the hacker's clamor to sign a petition they cooked up.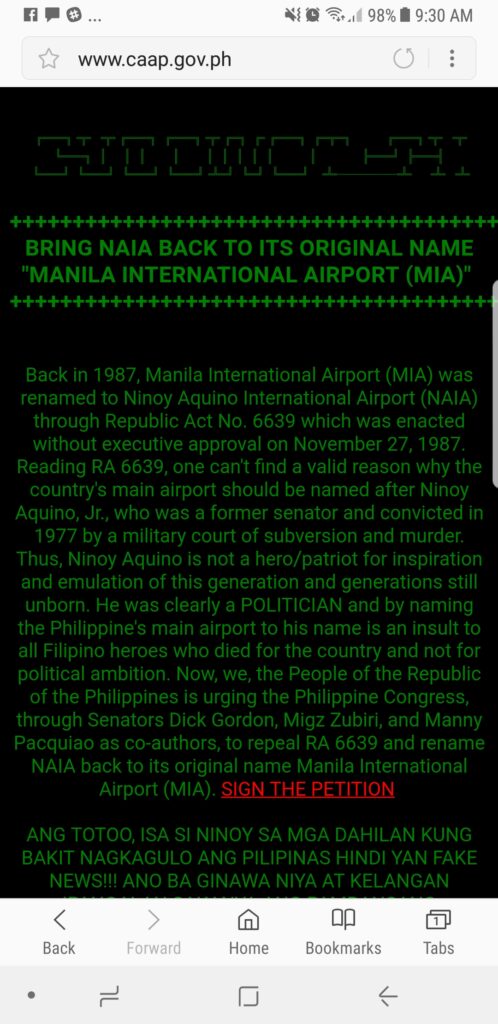 Hackers claim that the airports should not be named after Ninoy Aquino under RA6639. According to the hackers, " One can't find a valid reason why the country's main airports should be named after Ninoy…"
What do you guys think about this? Are you going to sign their petition?
Special thanks to Louie Diangson of Yugatech for the tip.