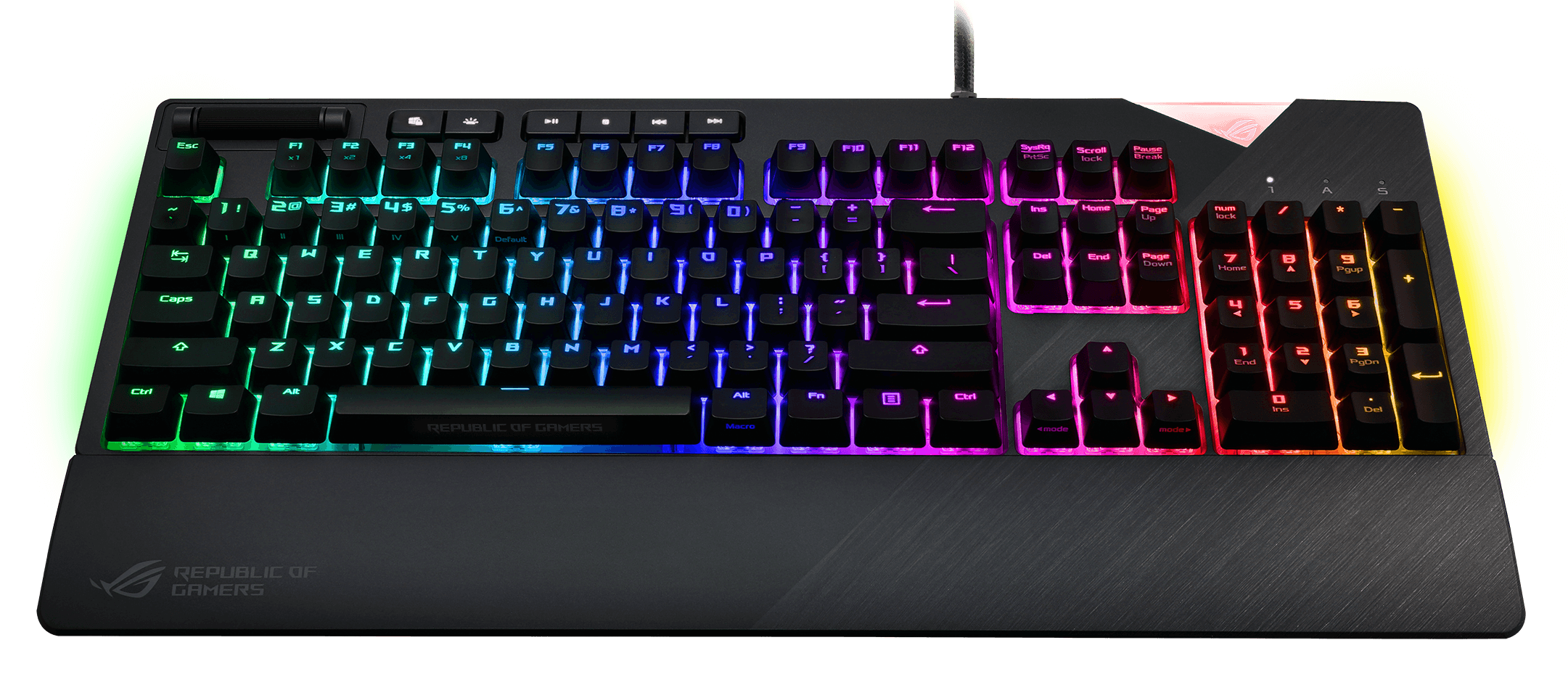 ASUS Republic of Gamers recently announced the availability and local pricing of its newest mechanical gaming keyboard, the ROG Strix Flare, designed on a well-established formula of features for delivering exceptional performance and customization.
Superior Gaming Performance
The ROG Strix Flare will be available in four types of Cherry MX RGB switches – Red, Blue, Brown, and Black. It also features 100% anti-ghosting with N-key rollover to ensure responsiveness regardless of how many keys are simultaneously pressed.
Unrivaled Personalization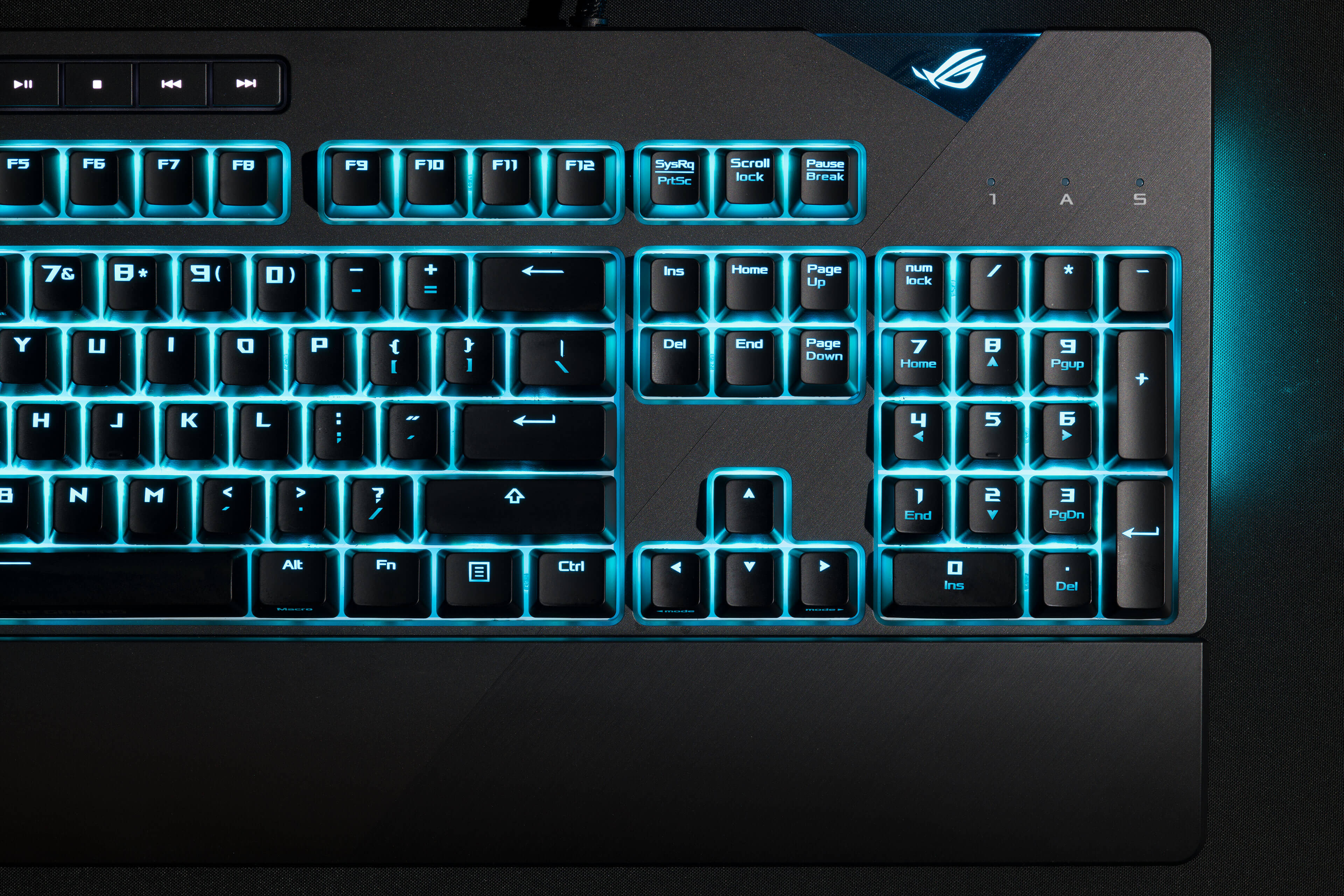 Gamers can experience a new level of personalization, thanks to the Strix Flare's customizable illuminated badge. They can now even design their own insignia and watch it flare up with RGB lighting.
Individual backlit keys are protected by a dual-textured case showcasing the ROG slash design, along with a row of LEDs under both sides for a vibrant underglow. Using Aura Sync, gamers can choose from a variety of lighting effects for creating their own unique color scheme, and sync it up with other compatible devices for a truly immersive experience.
Designed for Convenience and Comfort
The media keys are placed on the upper left, and also includes a smooth scrolling volume wheel. This means that gamers no longer need to take their hand off the trigger button to make adjustments mid-game. There's also a USB pass through port for connecting other devices, and a wrist wrest for added comfort.
New ROG Armoury II Configuration Utility
The ROG Strix Flare also comes with the Armoury II utility which provides users with improved controls whille using less of their system's resources. With Armoury II, they can create profiles, customize colors and lighting effects, map keys, record macros, and even monitor hardware stats.
Availability and Pricing
The ROG Strix Flare is now available in stores nationwide for PhP9,410. To know more about ASUS ROG and its products, you may visit their Official Facebook Page.