There are tons of reasons why we all need to stay fit… and fab. Apart from the fact that it's right thing to do, getting and staying fit basically sends a message to everyone that we value life and we put high regard on our future.
Integral to getting and staying fit is looking at ways to monitor our activity. If most of us are bothered about the sudden drop of frame rate of our games, and performance hiccups of our smartphones, then we should be even more concerned about why we easily get tired or how our heartbeat reacts to the actions we take. My point being is that we need to monitor ourselves, and we don't want to be the last to know that our body needs some… uhmm… well.. repairing.
Just last month, Digits Trading started selling the latest line of activity and sleep trackers: One, Flex, Aria, Charge HR, and Surge. These new products are now available at all Digital Walker branches nationwide, and may even be bought at 0% installment up to 6 months.
Check out the products below.
One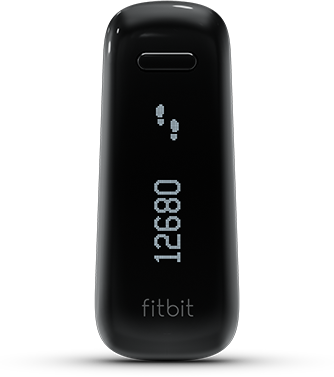 Wireless Activity + Sleep Tracker
The One is a sleek and sturdy device that can help you monitor your daily activities from A to ZZZs. The OLED display lets you check the time and your daily stats while the rechargeable battery that lasts up to 10 days lets you go and go and go. Getting sweaty? No problem cause it's sweat proof too.
Flex
Wireless Activity + Sleep Wristband
When fashion meets fitness, well you can expect to do a lot of stretchin' and flexin'. The Flex comes with Progress LED lights to help you keep track of daily goals and features wireless syncing capabilities for app support and stat sharing. You can also style the slim, removable tracker the way you want with Flex accessories from Fitbit and Tory Burch.
Aria
Wi-­‐Fi Smart Scale
Nope, this isn't just another digital weighing scale. The Aria tracks your weight, BMI, lean mass and body fat percentage, displays weight stats in easy-­‐to-­‐read graphs and charts, sync stats wirelessly via your home Wi-­‐Fi network, and works with other Fitbit trackers and Fitbit app helping you to stay on top of things.
Charge HR
Heart Rate + Activity Wristband
For better fitness, start with heart. Let your heart be your guide with Charge HR. It monitors heart rate automatically and continuously right on your wrist to accurately track calorie burn and maintain workout intensity. Also features call notification functions with compatible devices.
Surge
The ultimate fitness super watch
Put in on and feel the Surge! With continuous heart rate monitoring, GPS, and broad appeal, the Fitbit surge is the best all-­‐day fitness tracker you can get your hands on. In addition to its fitness and multi-­‐sport functions, the Surge also lets you see call and text notifications and manage your mobile playlist. It's everything you need in one place.