Microsoft has just rolled out the first beta of Windows 11 which is said to be a more stable version of the Dev Channel build. Because the beta is more stable, the company recommends the beta over the Dev Channel build for those that opted in for the latter.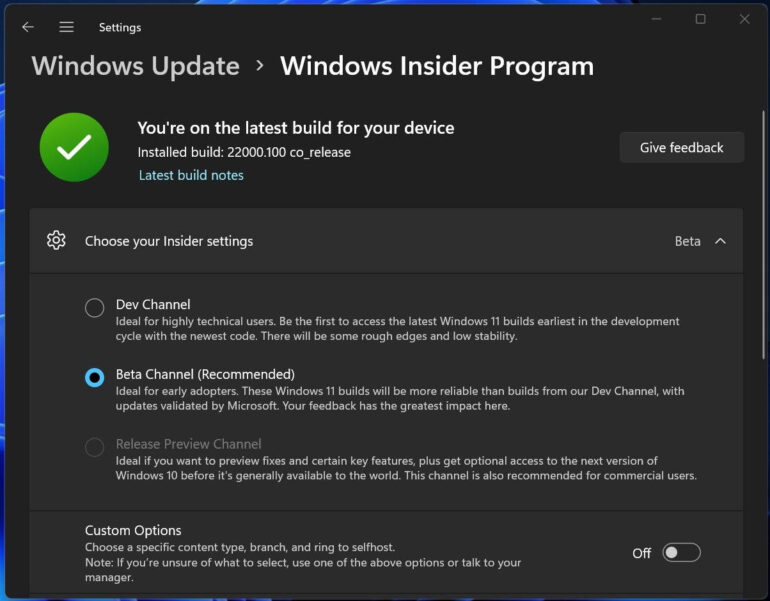 For a limited time, you can switch from the Dev build to the Beta channel by going to Windows Update > Windows Insider Program. Normally though, you'll have to reinstall fully.
However, if you want to try out the beta but haven't opted in for the Dev build, you'll need to enroll in the Windows Insiders program.
The stable version of Windows 11 is scheduled for a tentative October release. For more information on the updates, click here.