Tecno is no stranger to releasing low-cost mid-range handsets. Their sales of inexpensive and midrange smartphones helped them become one of the country's top smartphone choices. It's no wonder, given that their smartphones are among the most widely available in both online and physical locations around the country.
Today, we'll take a look at the Tecno Camon 17p. This isn't the first Camon in the series since Tecno already launched various iterations in the past. You can now view the hardware specifications that we have prepared for you below:
| | |
| --- | --- |
| Model | Camon 17p |
| Dimensions | 168.67 x 76.44 x 8.82 |
| Chipset | Helio G85 |
| Display | 6.8" FHD+ |
| Connectivity | Wifi, Bluetooth 5.0 |
| Memory | 6GB RAM + 128GB Internal Storage |
| Battery | 5000mAh |
| Android Version | Android 11 |
| SIM Card | Nano SIM (2x) |
| Camera | 16MP Front | 64MP + 2MP + 2MP + QVGA (for AI) |
| Network | 4G LTE |
Tecno packed as much as they could into the Tecno Camon 17p's retail package. This means you'll get an 18-watt charger, a Type-C to Type-A connection, a silicone case, and some documentation.
Here's a photo of the contents of the box: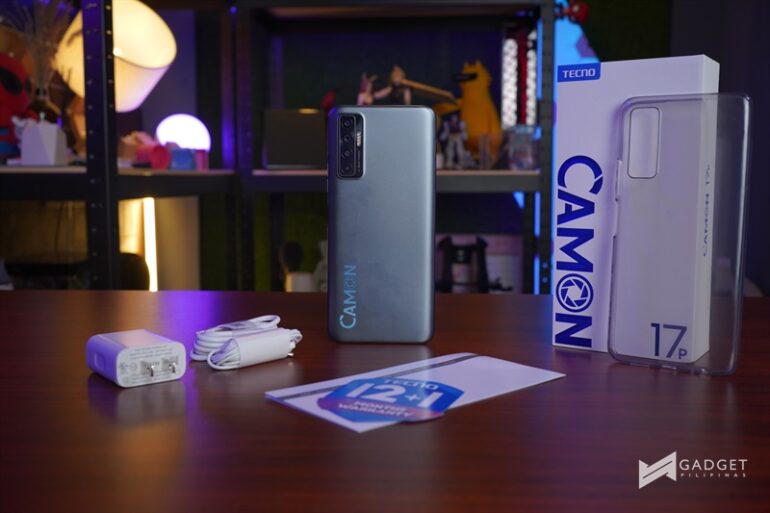 You can get a better idea of the Tecno Camon 17p by comparing it to the slightly cheaper Tecno Pova 2. Except for the arrangement of the camera bump, the devices appear to be very similar. There's no disputing that both devices have Tecno's design aesthetic. The Tecno Pova 2 is significantly larger and heavier than the Camon 17p. I, however, find Camon 17p's design more premium and elegant than the Pova 2.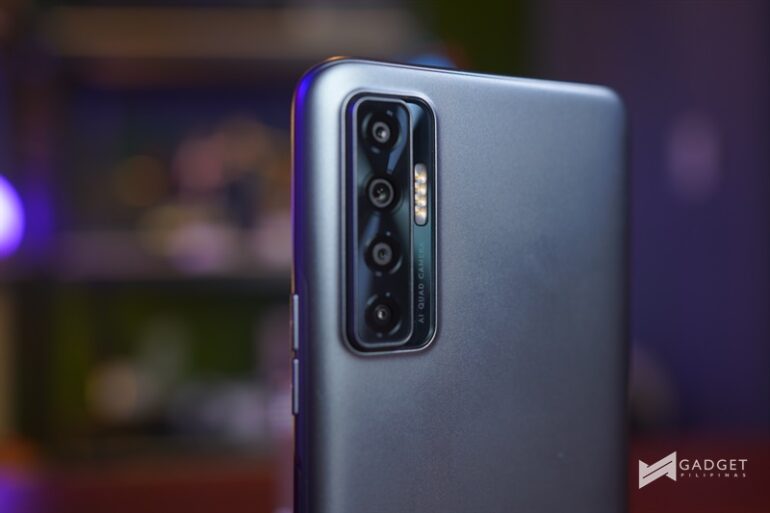 Everything that revolves around the design of Camon 17p speaks about how premium it is. For starters, the Camon and Tecno logo at the back foreshadow what the Camon 17p is all about – photography. I would have preferred it to be smaller though, but this is just me nitpicking on how Tecno shares their pride in their products. The design of the camera bump gives the impression that it's really meant for serious photographers. The back panel is made of organic glass that makes it resistant to fingerprints. Tecno claims that it's drop-resistant too, but I don't think that it will be the case if I subject this to a serious drop test. I didn't dare try it though because I'm using a review unit.
Camon 17p's display is one of its best features. Details and colors pop as I expected, and watching videos are great on Camon 17p. Unfortunately, the Camon 17p does not inherit the display specifications of Camon 17 Pro-variants.
The sleep/wake button is located on the right side of the device. The volume rockers are located directly above it. There's a Type-C port at the bottom, as well as speakers, a microphone, and a 3.5mm port. It seems that Tecno did everything it could to avoid compromising on the features that people would expect from a smartphone.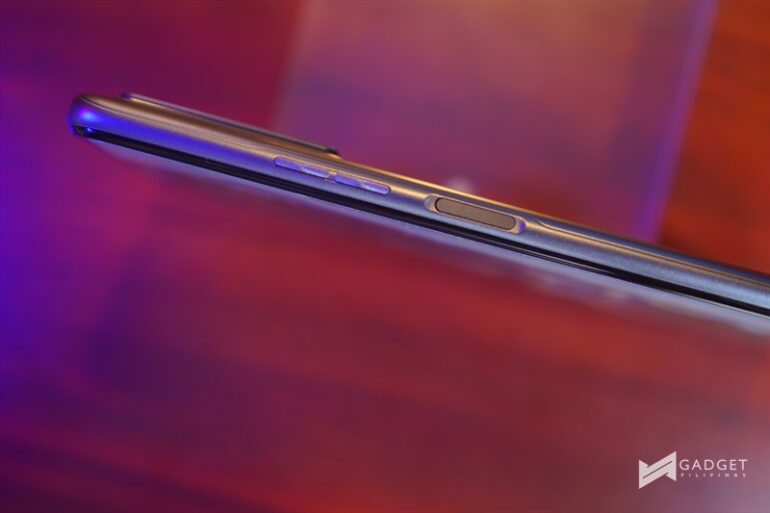 In terms of actual physical experience, this phone is simple to operate and play with just one hand thanks to its 3.5D back cover curve. It's made of plastic, yet it's not at all flimsy. Even when subjected to heavy stress, it does not flex, and the inclusion of a silicon case ensures that you can take it with you wherever you go. Because there is no IP rating, keep this away from water to prevent it from being destroyed.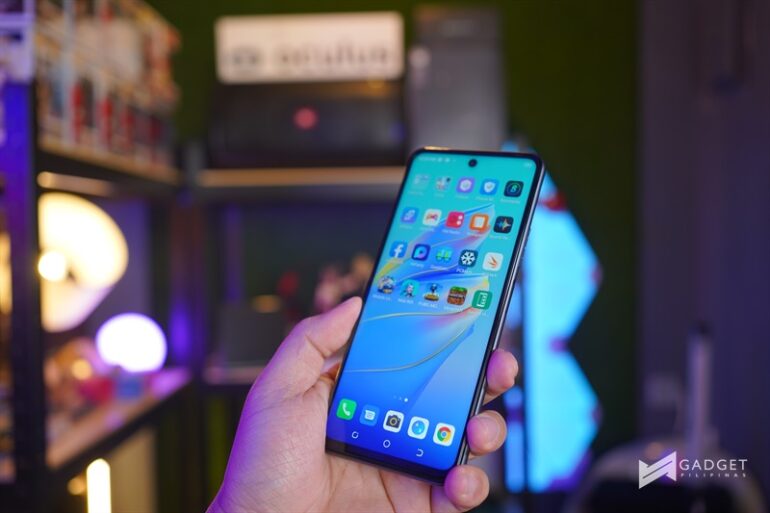 This smartphone is equipped with a Mediatek Helio G85, which is quite famous for budget smartphones in the market. This means that when you play games that require multiple core processors to run optimally, the Tecno Camon 17p can force itself to use all of its cores in order to provide you with a better gaming experience. It performed as promised, but its relatively high price in comparison to the performance it provides may deter you from purchasing it. Don't get me wrong: I enjoy the phone a lot; however, at this price in virtue of its performance, some of you might opt for something more affordable like the Tecno Pova 2.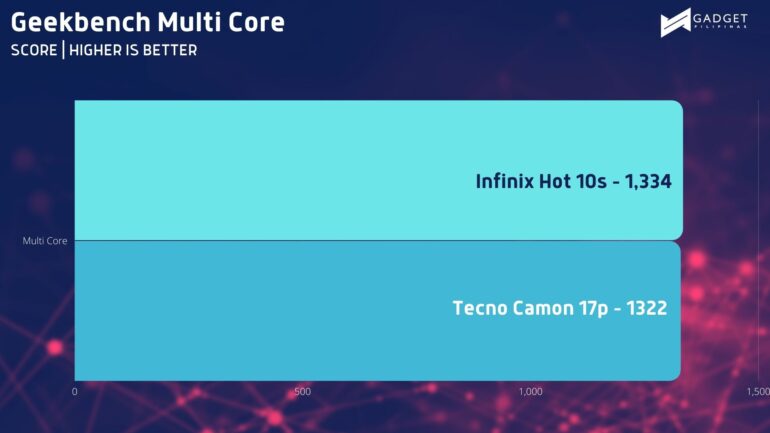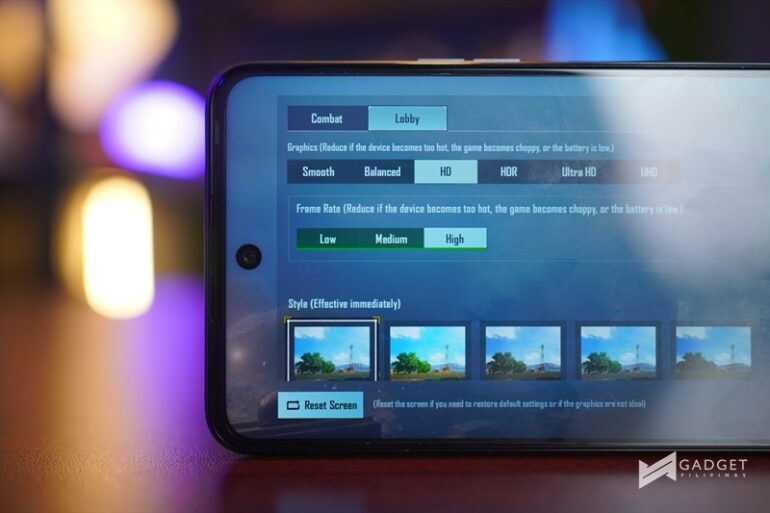 However, whatever Camon 17p lacks in terms of chipset performance gets easily compensated with its camera performance. This is where Camon 17p truly shines! The Tecno Camon 17p is equipped with a 64MP camera that produces shots of exceptional quality and detail as you can see in the gallery below. Assisting its main camera are two 2MP, and a QVGA lens. It hosts quite a bevy of camera software features too, including film effects and improved AR space, which now has DIY facial and spatial effects, plus new spatial models to play around with.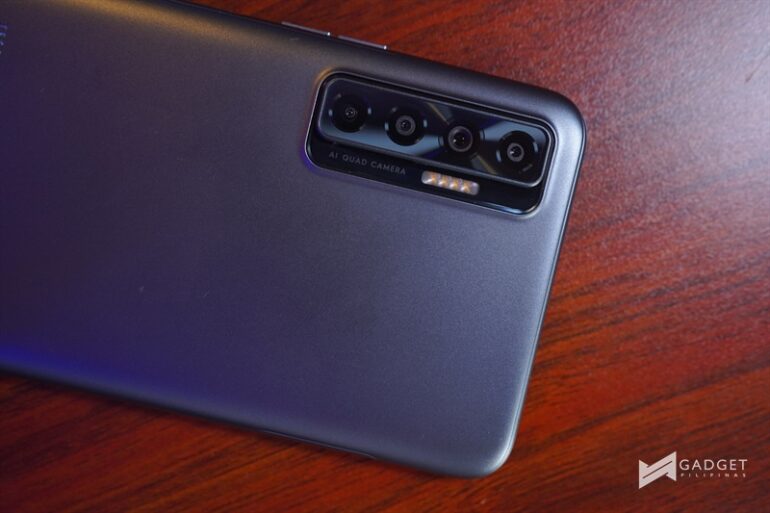 The cameras are not perfect though. At low light scenarios, the photos I took had a considerable amount of noise plus a yellowish hue on some of my photos. This probably has something to do with how the sensor calculates the light that passes through and processes photos based on the limited and lacking information it gathered. Based on my understanding, the native compatibility of Mediatek Helio G85 is limited to 16MP + 16MP or 48MP. This having a declared 64MP main camera may require more software and hardware optimization. Quality is a hit and miss, but so far, I am happy and content with the photos and videos I took with the Camon 17p.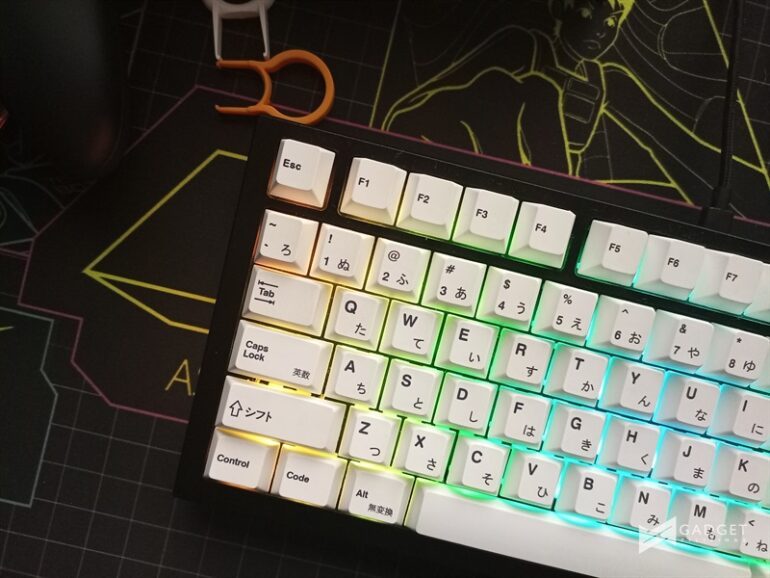 The camera software, similar to the Pova 2, does not have a manual mode. We are big fans of manual settings, and it's quite unfortunate to not see this on this device. If you are shooting videos over TikTok, and need a camera phone that either let you manually set settings or perform AF-lock, Camon 17p may not be the one you're looking for.
Thanks to its 16MP wide lens and f/2.0 aperture, it takes excellent selfies. The colors and sharpness are excellent, as one would expect from a 16mp camera.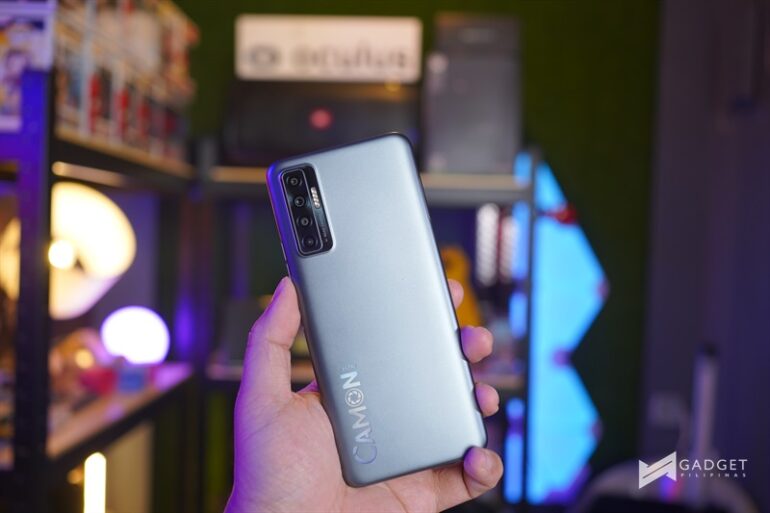 Finally, the Tecno Camon 17p is equipped with a 5,000mAh battery, which is sufficient for more than half a day of use! It managed to stay up for 14 hours till the battery level decreased to 20%, according to my previous test. The phone also has Power Boost, which further extends its battery life. During this mode, the phone will force enable Dark theme, enable adaptive brightness, disable vibration and micro intelligence features, optimize volume and disable wake screen for notifications. Tecno also included a 33w charger that should fully juice up the phone after a little over 1.5 hours.
Let's get down to business with the verdict. The Tecno Camon 17p is an excellent phone, but it is far from the greatest from Tecno. If I'm going to judge the Tecno Camon 17p solely on its raw and gameplay performance, it's difficult to suggest it at its current price PhP9,999, especially if you still have Tecno Pova 2 and Infinix Hot 10s.
It is, however, a fantastic photography smartphone, which can be Camon 17p's saving grace. While its camera performance isn't perfect, including some confusing camera lens configuration and lacking features, it is a decent device to consider.
The Tecno Camon 17p is now available in the Philippines for PhP8,490 for its base model with 6GB RAM and 128GB internal storage. The 8GB + 256GB variant costs PhP10,990, while the 8GB + 128GB model is PhP9,990.
Giancarlo Viterbo is a Filipino Technology Journalist, blogger and Editor of gadgetpilipinas.net, He is also a Geek, Dad and a Husband. He knows a lot about washing the dishes, doing some errands and following instructions from his boss on his day job. Follow him on twitter: @gianviterbo and @gadgetpilipinas.