ASUS has just announced the launch of the Let's Build Together PC DIY campaign to celebrate the gaming and PC building community.
PC DIY (Do-It-Yourself) has been an integral part of ASUS since the launch of its first motherboards over 30 years ago. The company now makes the most of what PC builders need to create their own system to fit a variety of PC builders.
The Let's Build Together PC DIY campaign highlights educational and inspiring build guides, as well as videos from the ASUS team, featuring first-time PC builders like Lhea Bernardino, CansTV, Frances Lim Cabatuando of Home Buddies, to name a few. Join them as they explore and learn the efficient way to build a desktop PC and learn the dos and don'ts.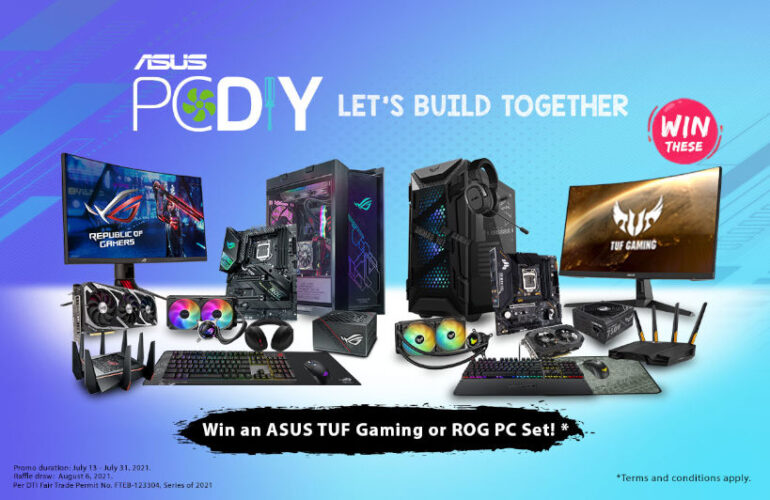 Additionally, you can get involved in the campaign by sharing your own PC DIY moments or dream builds by uploading videos or images with the hashtag #ASUSPCDIY on social media. By doing so, you get a chance to win prizes.
To know more about the Let's Build Together PC DIY campaign, visit the official website.
As part of the campaign, you can also get up to PHP 5,000 worth of Steam Codes for every purchase of a qualified ASUS product. The company is also raffling away two PC sets worth PHP 260,000 to lucky customers. The promo runs until July 31, 2021.
For more information on the promo, click here.