If you have been shopping for a recent Intel-based laptop, you have probably come across the brand's Evo branding. The problem is a lot of people are still unaware of what this means, and how an Evo-verified laptop differs from those which are not, and from competing brands.
Here is some good news – you have come to the right place. In this article, we will talk about the Intel® Evo™ Platform – what it is, and what it means for you, the consumer, if you purchase an Evo-verified laptop.
What is the Intel® Evo™ Platform?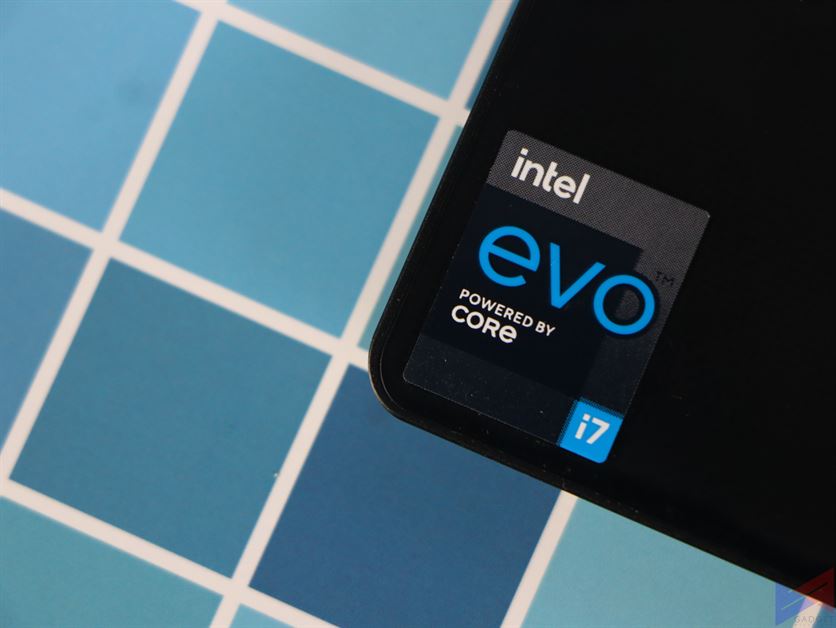 Intel® Evo™ is basically a lineup of laptops that pack the latest technology from the brand. Not every laptop is qualified to be Evo verified, but it is guaranteed that each Intel Evo laptop has several main characteristics.
Speed and responsiveness – Evo-verified laptops can wake up in less than a second and can open certain files at lightning-fast speeds. This is extremely helpful when you just want to jumpstart the workday and get on with the most urgent tasks without unnecessary delays.
Built for longevity – Get up to 9+ hours of battery life on a Full HD display, with apps that you typically use, as well as 4 hours of use with just 30 minutes of charging time.
Superior connectivity – With Intel® Wi-Fi 6 built-in, you get more speed even when sharing your connection with several other users when connected to a Wi-Fi 6-capable router.
Graphics prowess – Intel® Iris® Xe graphics offers discrete graphics level of performance and lets you play popular games in HD, stream videos without lag, and edit complex videos and photos with ease. This is a dream for content creators who want a slim and portable workhorse that still packs the performance for photo and video editing on the fly.
Security-Focused – Every Evo-verified laptop offers some form of biometric security – whether that is a fingerprint scanner or an IR camera for facial recognition with Windows Hello.
Powered by 11th Gen Intel® Core™ processors with Intel® Iris® Xe Graphics
Every Evo-verified laptop is equipped with Intel's 11th Generation Core Processor with Intel® Iris® Xe graphics. In addition, these laptops will come from popular brands like Acer, ASUS, Dell, HP, and Lenovo, and are designed to deliver intelligent performance that lets you, the consumer, perform potentially resource-intensive tasks such as photo editing faster and smoother.
Intel's 11th Generation Core Processors deliver industry-leading CPU and graphics performance combined with exceptional AI acceleration, and best-in-class connectivity to allow users to create, connect, and engage unhampered.
This latest generation of processors utilize Intel's new SuperFin transistors and combine new industry-first and game-changing technologies such as Intel Wi-Fi 6 (Gig+), Thunderbolt 4 for support of up to 4K HDR displays and up to 40GB/s data transfer rate on a single-connection, AV1 media decode, PCIe Gen 4 interface, and hardware-hardened security.
Intel® Iris® Xe graphics offer performance that is comparable to a discrete graphics card on sleek, thin, and light laptops, enabling users to play more games at playable frame rates at Full HD resolution compared to the competition. It also brings stunning audio and visuals with HDR10, Dolby Atmos, and long playback for Dolby Vision-enabled content via hardware acceleration.
The benefits not only apply to gaming, but also for productivity as well, allowing you to complete creative work faster with hardware-accelerated AI.
Lenovo Yoga Slim 9i
A great example of an Evo-verified laptop is the Lenovo Yoga 9i – slim and light, it is made of aerospace-grade premium metal, and is powered by an Intel® Core™ i7- 1165G7 with Intel® Iris® Xe graphics. You also get up to 16GB of LPDDR4X RAM and up to a 2TB PCIe SSD.
It has a 14-inch UHD IPS display with 500 nits of brightness, VESA HDR400, and Dolby Vision support, as well as 90% DCI-P3 coverage. On top of the screen is an IR Camera with a Time of Flight and Ambient Light Sensor.
As for battery life, Lenovo claims up to 15 hours of local video playback on the 4K model, and up to 23 hours on the Full HD variant.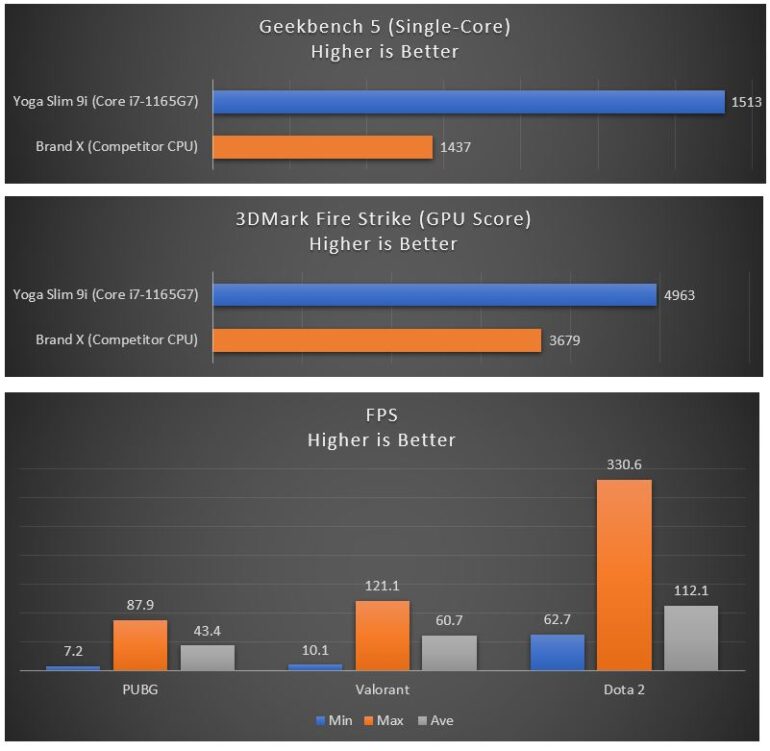 In Summary
The Intel Evo Platform introduces a new generation of slim and light laptops that are guaranteed capable of catering to the demands of the modern on-the-go lifestyle – whether it is for work, entertainment, or play. Thanks to Intel's 11th Gen Intel® Core™ processors and Intel® Iris® Xe graphics that deliver an exceptional combination of performance and efficiency, users will be able to focus on doing the things that matter regardless of when and where they are.
Get a laptop on the Intel® Evo™ platform starting at PhP46,995. Go-to retail stores are Abenson, Electroworld, Gigahertz, Lazada, Octagon, PC Express, Silicon Valley, and Villman.
Emman has been writing technical and feature articles since 2010. Prior to this, he became one of the instructors at Asia Pacific College in 2008, and eventually landed a job as Business Analyst and Technical Writer at Integrated Open Source Solutions for almost 3 years.