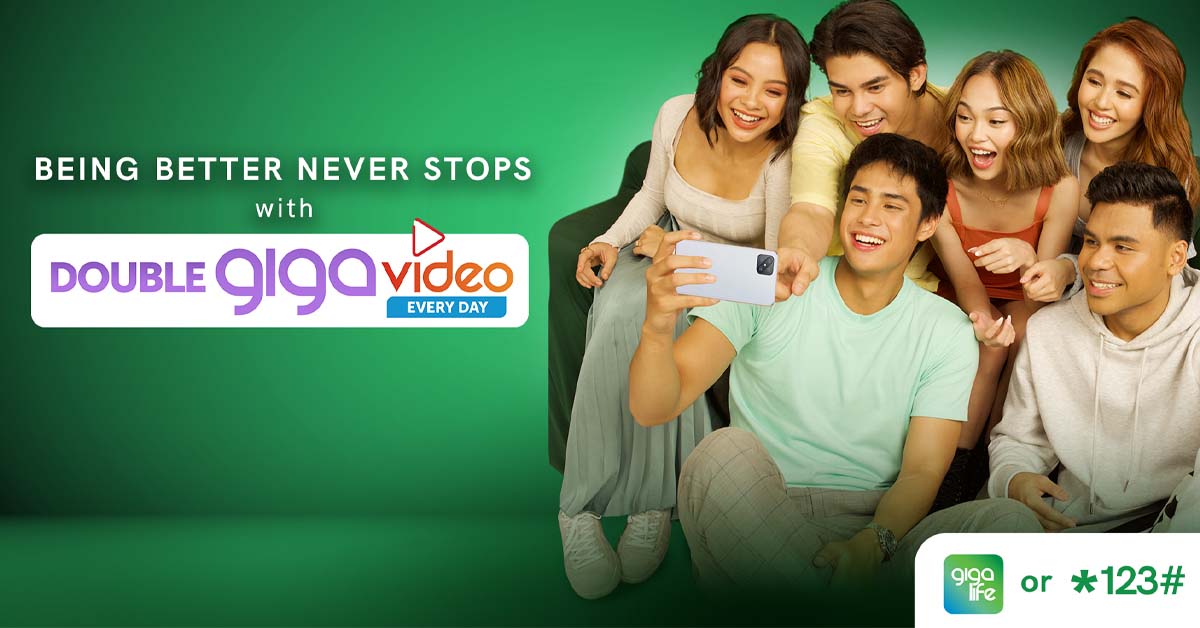 Smart has introduced its new Gen Z Barkada to inspire subscribers to be better at what they love to do with the new Double GIGA promo.
The Smart Barkada includes actor and songwriter Iñigo Pascual; actor and host Donny Pangilinan; dance and actress AC Bonifacio; vlogger and youth advocate Hannah Pangilinan; singer-songwriter Jayda Avanzado; and rapper Michael Pacquiao.
The promising breed of artists and creators are passionate about their craft and focused on making an impact in their generation.
Smart Barkada aims to help their fellow youth to be better at what they love to do through inspiring and hopeful stories – whether it's about being a better friend, daughter, or son, inspiring others to uplift their spirits, refocusing their energy on new passions, or just simply continuing to do things that make them feel healthy and happy.
Be Better with Double GIGA
With Double GIGA, the Smart Barkada, along with all Smart Prepaid subscribers, can now enjoy twice the data for passion apps to squeeze out more value from their favorite offers and use this to be better at what they love to do.
As an example, Double GIGA Video 99 now comes with 2GB per day for streaming on YouTube, Cignal Play, iWantTFC, and NBA League Pass – Plus 2G open access data for PhP99 for 7 days.
Subscribers can learn more and watch more about the things that allow them to be better, whether it's about watching DIY or How-To videos, learning new moves from their favorite artists, or getting inspired from what their favorite channels' releases.
Subscribers can also turn to Double GIGA Stories to be able to share more stories of hope and encouragement, and to brighten up the day of friends and loved ones with uplifting messages.
Students and professionals can be more productive and achieve more with Double GIGA Study and Double GIGA Work, while avid gamers can level up their gameplay with Double GIGA Games.
Register to Double GIGA offers via the GigaLife App, or by dialing *123#. The promos are available for all Smart Prepaid, Smart Bro, and TNT subscribers.
Emman has been writing technical and feature articles since 2010. Prior to this, he became one of the instructors at Asia Pacific College in 2008, and eventually landed a job as Business Analyst and Technical Writer at Integrated Open Source Solutions for almost 3 years.