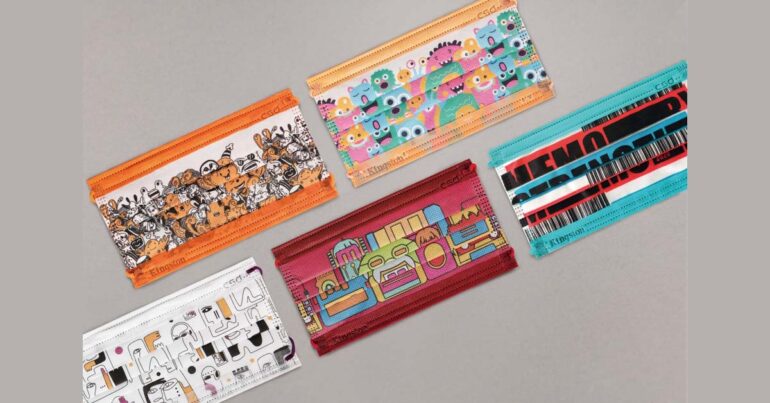 Kingston has announced the winners of its APAC Mask Design Competition in collaboration with CSD, a leading brand of face masks. The event was launched back in 2020 with a theme "There's Strength in Memory" and has already reached and touched the hearts of 39 million people. The video which featured the designs of the top 10 finalists has accumulated over 625,000 views.
Receiving admiration from voters, it's Nguyen Dang Binh from Vietnam who won the Best of the Best Award in the 3-Colors Group, while Yman. S from Malaysia won in the Unlimited Colors Group. Selected by the judges, the Special Award was given to Aljohn M. Matias (Philippines), Lilo Jong (Malaysia), and Teo Sze Ting (Malaysia).
The initiative gave wings to imagination and encouraged artists to bring their profound as well as life-altering memories onto face masks. The Best of the Best Award winners will be receiving USD $5,000 prize money, a trophy, and self-designed face masks. The Special Award winners will receive USD $1,000 prize money each and face masks with their designs will also be mass-produced.
Chosen as the "Best of the Best" from the 3-Colors group, Nguyen Dang Binh is a banker in Ho Chi Minh City, Vietnam. Voters were attracted by the joyous atmosphere in his design Doodling Paper as he illustrates his happy college memories through interesting faces, and reminds art lovers to follow their passion.
Selected as the "Best of the Best" from the Unlimited Colors group, Yman. S is a Senior Packaging Designer from Malaysia. His bubbly design Monster Nation incites positivity among voters as he turns the scary monsters dreaded in our childhood memories, which also represent the day-to-day hardship we face, into cute little monsters.
Perfect Imperfection by Bachelor of Fine Arts student Aljohn M. Matias in the Philippines was selected for the Special Award. He uses a minimalistic design to comment on the collective experience of meeting diverse groups of people and how these differences make us who we are, perfectly imperfect.
Love Memories Forever by multimedia Designer Lilo Jong receives the Special Award as well. She depicts the deep-rooted emotion of missing her family by using storage devices from different time periods to represent her family members. She wishes to reunite with here beloved family members, together, just like in her artwork.
Strength in Memory by Teo Sze Ting, a freelance illustrator from Malaysia, who was selected for the Special Award. Through her powerful typography design with hidden messages, such as "The year we fought together…", "2020, a year to remember", in the barcodes, she reflects on the memories of 2020 and encourages people to strength and motivation from memories.
For more information, click here. You may also follow Kingston on Facebook and YouTube.