The AfterShokz OpenMove was recently launched in the Philippines from Digital Walker and Beyond the Box. OpenMove is AfterShokz's entry-level bone conduction headphones but offers some of the features of the higher-end siblings.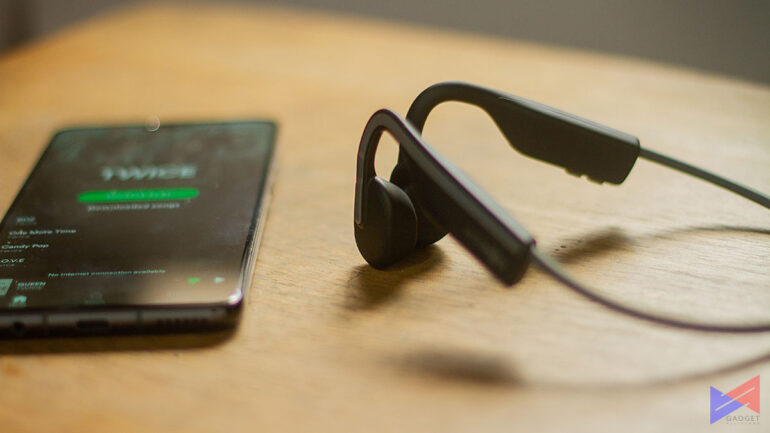 Admittedly, this is the first time I've ever used a bone conduction headset and before we get to the meat of it all, I'm impressed and I get it.
Photos taken by Rianne Ronquillo
The OpenMove has a pretty simple rubber-coated titanium neckband and plastic ear hooks. The headphones are pretty light at 29g which makes them pretty easy to use throughout the day or even on a walk. Because of the rubberized texture, they have a good grip on them with just the right amount of clamping force on your head, both aren't enough to be painful but they're enough to keep them secure despite moving around.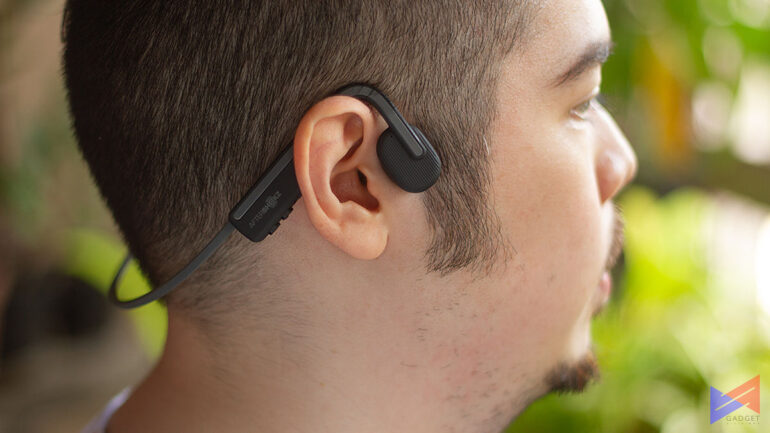 I personally tried them as I went out for errands and initially, I was worried because it's another thing that I'll have hooked to my ears along with my glasses, face mask, and face shield (got to stay safe). The worry quickly faded though as I made it through my errands, I felt no strain at all on my ears or near my ears. In addition, they stayed on with no slippage at all despite how sweaty I was.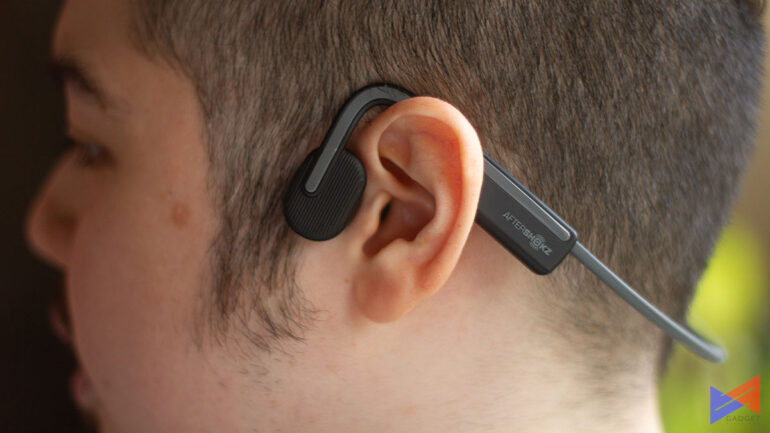 As it was my first bone conduction headphones, there was an initial phase of "Am I putting these on right?" but I soon found out that all I had to do was just follow the groove of the ear hooks until they sit comfortably on your ears and the earbuds rest on your head near your ears.
AfterShokz OpenMove Review
Our Verdict
Overall, I enjoyed the AfterShokz OpenMove and would recommend it especially for those that more spatial awareness while still listening to music or their favorite podcast. Yes, I'm not limiting the recommendation only to those that live active lifestyles because I think that getting to hear the environment can be quite useful. For PHP 4,490, I think it lets you experience bone conduction headphones without breaking the bank. One issue with the headband is that in this instance, one size doesn't fit all. People with bigger heads might not be able to use the headphones at all.
What's Good
More environmental awareness
Impressive battery life
"Voice Assistant" Audrey gives you audio queues for things like EQ mode and battery life
Pretty good price tag
Dual noise-canceling microphones
Multipoint connectivity
What's Not
Doesn't offer as wide a sound stage as more traditional headphones
One size does not fit all