Smart has gathered 16 student teams who'll receive a cash grant plus Smart products and services amounting to PhP100,000 under its Innovation Generation program.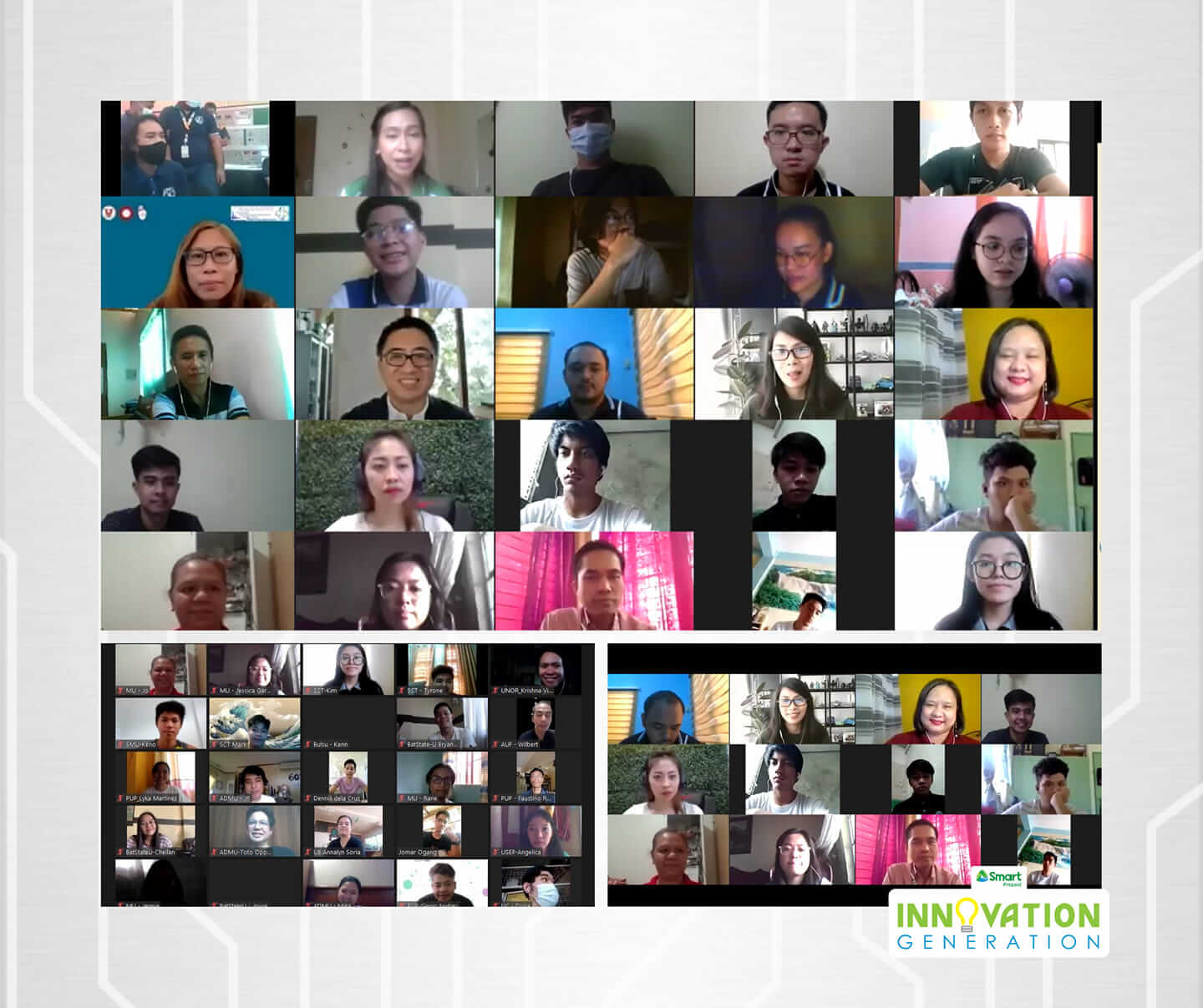 Innovation General tapped college students to develop innovative solutions that make use of wireless technologies in order to solve community problems in fields such as livelihood, education, and transportation.
"Our country and the world are beset by so many problems – environment, health, peace and order, and many other social issues. However, there will always be hope for a better future for all, for as long as there are people like you who will think, and feel, and act for our country and our countrymen."

– Jane J. Basas, Smart SVP and Head of Consumer Wireless Business
In its pilot run this year, participants in the incubation program were drawn from member colleges and universities of the Smart Wireless Engineering Education Program (SWEEP), the company's industry-academe collaboration program with educational institutions that offer electronics and communications engineering (ECE) and information technology (IT) courses.
Innovation Generation projects to be developed by SWEEP partner schools in the next 4 months include:
QR Code Database System with Mobile App for Contact Tracing by Angeles University
Foundation
Near-Cloud System for RichContent Socially-Distanced Digital Learning in a Pandemic Situation by Ateneo De Manila University
Gratuity by Ateneo De Zamboanga University
Juan LOAD-i by Batangas State University
The Liquid Gold (Breastmilk) Tracker by Bulacan State University
i-Contact by De La Salle – Lipa
Monitoring of People Capacity in an Establishment using YOLO v3 Algorithm by Mapua
University
Remotely Monitored UV Light Switch for Building Disinfection Purposes by Mariano Marcos State University
Project AEGIS: Allied Equipment for Guaranteed Increased Security by Polytechnic University of the Philippines
Gas Analyzer: Microchip Sensor Device Analyzing Data through SMS Alert & Smart Application by Siena College of Taytay
[email protected]: Self-monitoring and Reading Temperature with Disinfection and Recording by St.Mary's University
Low Cost Sanitizing Mobile Robot (MOBOT) using Ultraviolet (UV) Light by University of Baguio
Brgy4All by University of Cebu – Main Campus
Contactless Temperature Monitoring of COVID-19 PUMs by University of Negros Occidental – Recoletos
IoT-based Portable Air Purifier by University of Southeastern Philippines
Virtual Computer Lab Through Cloud-Computing by Xavier University
Shortlisted teams will then be trained by Smart mentors who have helped SWEEP schools produce industry-ready graduates or technopreneurs by leveraging on its network, infrastructure, and technologies.
To date, SWEEP has trained more than 36,000 students and teachers, with over 1,000 graduates directly hired by Smart.
Validation of projects is slated for the first quarter of 2021.
For more information on Smart Prepaid Innovation Generation, check out the following:
You may also send an email to [email protected]