OPPO has just announced three new concept products at the INNO Day 2020 held in Shenzen. These are the OPPO X 2021 rollable concept handset, OPPO AR Glass 2021, and OPPO CybeReal AR application.
OPPO X 2021 rollable concept handset
The OPPO X 2021 rollable concept handset features three proprietary technologies, the Roll Motor powertrain, a 2-in-1 Plate, and a self-developed Warp Track high strength screen laminate.
The Roll Motor powertrain is comprised of two drive motors built into the device to generate a constant force output that is used to retract and extend the display. This assures that the stress is equally distributed as the display moves.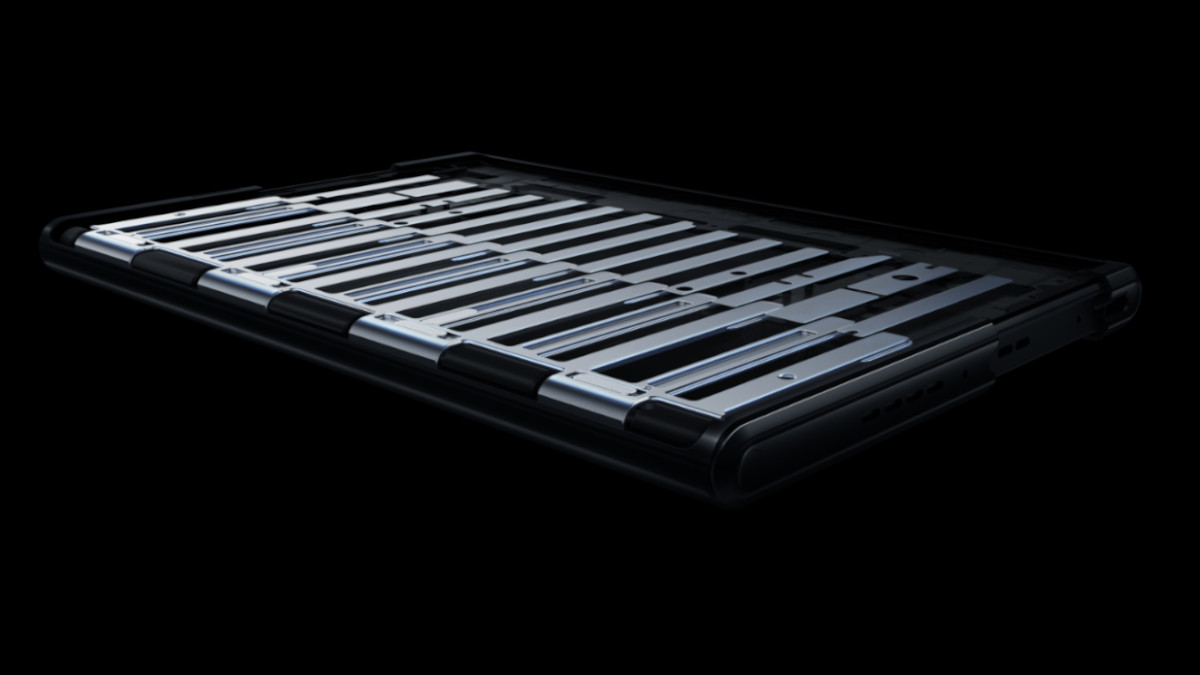 The 2-in-1 Plate, on the other hand, assures that the screen doesn't collapse inward. It does this with two support substrates on either side of the inside of the device. The substrates have a comb-like structure to support the display. When the panel is retracted, the two support substrates come closer together to form a single surface. When unrolled, one substrate slides out to support the display.
Lastly, the Warp Track is a high-strength screen laminate built using high-strength steel as the main material. It greatly increases the resilience of the display as it bends while providing support. The Warp Track is 0.1-mm thick at its thinnest.
The three lead to a continuously variable OLED display that measures as 6.7-inches and as big as 7.4 inches depending on your need.
OPPO AR Glass 2021
The OPPO AR Glass 2021 adopts a split design and 75% lighter than its predecessor. It is built with the Birdbath optical solution which increases the contrast by 53% brightness uniformity by 98% and pixels per degree by 40% compared with its predecessor. The solution is said to enhance the immersive experience.
The AR Glass 2021 features diverse sensors, including a fisheye camera, one ToF lens, and an RGB camera. The new glasses can support natural interactions like interactions via smartphone, gesture-based interactions, and spatial localization. In addition, it also completes the 3D spatial localization calculation within milliseconds.
CybeReal AR application
Lastly, the CybeReal AR application is powered by real-time spatial calculation technology. It is supported by OPPO's three core technologies namely reconstructing the world to the centimeters, real-time high-precision localization, and OPPO Cloud.
The Application collects data manually and also incorporates data from trusted third parties and empowers CybeReal to process the digital world. It also uses GPS, Wi-Fi, Bluetooth, and network information, in addition to SLAM and AI-scene recognition algorithms for improved scene recognition.
The three enriches the user's perception and understanding of the real world.