EMUI 11: Your First Look
I got the chance to download and install the latest EMUI 11 on my Huawei P40 Pro, and I've got interesting things to tell you.
I have, however, important things to inform you before I give you my early look and hands-on experience with the new software:
The EMUI 11 software update I received is in its beta state and may not represent the full retail build
Prior to updating to EMUI 11, my Huawei P40 Pro was running on EMUI 10 Build 10.1.0.142 GPU Turbo
Google PlayStore is not available starting EMUI 10, but I managed to install it using this method. This method is not working anymore and I do not encourage you to do this as it may disqualify your warranty.
The installation of EMUI 11 did not affect my installation of Google PlayStore. So, if you managed to install Google PlayStore on your Huawei P40, you're good to go. However, you will still not be able to login additional Google Play accounts.
This is not a sponsored content.
Now that everything is out of the way, let me start off by giving you my impressions about EMUI 11.
EMUI 11 is based on Huawei's distributed technology, using Google AOSP. Yes, it is still using Google but it uses Huawei Mobile Services (or HMS) at its core. This supercharges their devices to provide an optimal cross-platform experience.
On the surface, EMUI 11 offers a ton of new UX and UI improvements. If you have been using EMUI for quite some time now, you'll know that it has dramatically improved over the years!
Major Aesthetic Changes
Always On Experience
EMUI's Always On experience has significantly improved in this version of EMUI. Huawei implemented new aesthetic changes that also help with user experience. Apart from being a contextual reference for time and other pertinent notifications or information, this can also help save battery life.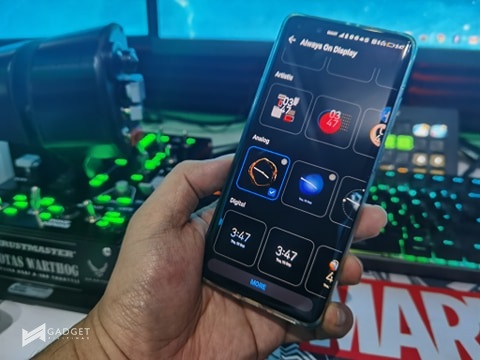 If you're a fan of Piet Mondrian, EMUI just added a Mondrian Style Always On UI. What is particularly interesting with this design is that you can choose among the available layouts or you can easily make its colors adapt to an image that you fancy using.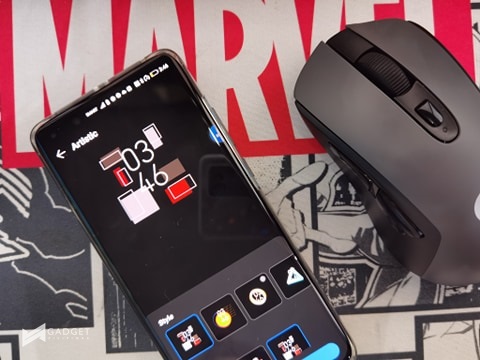 Perhaps, my personal favorite is the ability to personalize it with any image, GIFs or live photos that you have at your media library. It is time to finally be able to squeeze out your creative juices further with this new update!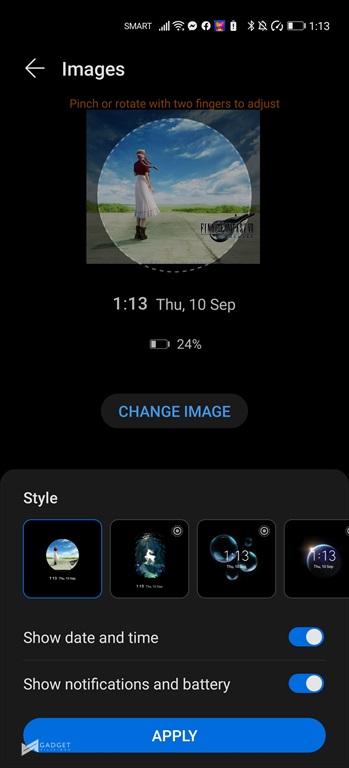 Live Icons and unified animation engine
The new update also changes the way icons behave. Finally, more icons "come to life" when you tap it. This may be a small aesthetic change but it feels fresh and impressive nonetheless. Icons in the notification bar and most of the default apps are now animated, which gives a fresher perspective on EMUI.

Apart from the live icons, Huawei's human factor research brings a new animation engine to make it consistent with all of its software features.
Changes in the way photos are presented in the album have also been implemented in the new EMUI. It's a minute change but it's helpful when sorting or finding the many photos you have taken.
Smart User Experience
EMUI 11 also made changes in some of its smart features like floating windows, multi windows and smart device vibrations!
It is now much easier to minimize or adjust the size of floating windows from the get-go. You can easily minimize the floating window with this dedicated minimize button on the top left corner. You can access it again, by tapping the floating icon on the right side. This feature is missing in the EMUI 10.
You can also have multiple floating windows available, which you can all minimize and access on the right panel. This will come particularly helpful when multitasking too. If you're watching on YouTube via the browser, and you wanted to reply to a message, you can access both apps via multiple window or dock one of it to the side focus on one window. If this gets implemented on the Huawei MatePad, it will definitely make the experience way better on the tablet.
There's one neat feature that I hope I can easily make you "visualize" as you read this. They now have synchronized vibrations, which basically makes the device's vibration notification in sync with the audio of the ringtone.
Supercharged Notepad
The Notepad app in EMUI 10 is okay, but its features aren't enough for me to make it as my goto notes app on Huawei P40 Pro. This changes everything today with the new features available on Notepad in EMUI 11!
Take a photo and save it alongside texts in Notepad.
Extract texts in the photo you took, provided that the language is supported.
EMUI 11 19
EMUI 11 20
EMUI 11 21
With this new feature, jotting down notes will be a thing of the past. You can simply take a photo of a PowerPoint presentation, extract the text and save it to your notes. All you need to do is to send it to your Huawei laptop via OneHop feature or send it directly to you via email.
Multi-Screen Collaboration 3.0 is on the way
According to Huawei, there are improvements on Multi-Screen collaboration that will be pushed for retail soon. Once PC Manager on my Matebook D15 is updated from 10.0.5.18 to an updated retail build, I should enjoy the following updates:
Multiple Window Support
Allow Calls on other devices
Direct photo upload to PC
I cannot wait to try these features out soon!
EMUI 11 New 6
EMUI 11 New 9
A few more tricks up its sleeve
The features showcased in this article barely scratch the surface of what's new on EMUI 11! Improved security patches, updates on MeeTime, improved dark mode and gestures are among the new features on EMUI 11. It'll soon come to your favorite Huawei device too!
EMUI 11 ELIGIBLE DEVICES:
Here are Huawei and Honor smartphones that will get EMUI 11/Magic UI 4/Android 11
Huawei Mate-series:
Huawei Mate 30 Pro
Huawei Mate 30 Pro 5G
Huawei Mate 30
Huawei Mate 30 5G
Huawei Mate 30 RS Porsche design
Huawei Mate 20
Huawei Mate 20 Pro
Huawei Mate 20 X
Huawei Mate 20 X (5G)
Huawei Mate 20 X (4G)
Huawei Mate 20 Porsche RS
Huawei Mate X
Huawei Mate Xs
Huawei P-series:
Huawei P40
Huawei P40 Pro
Huawei P40 Pro+
Huawei P40 Lite
Huawei P30
Huawei P30 Pro
Huawei Nova-series:
Huawei Nova 7 SE
Huawei Nova 7
Huawei Nova 7 Pro
Huawei Nova 6
Huawei Nova 5T
Huawei Nova 5
Huawei Tablets:
Huawei MatePad Pro
Huawei MatePad
Giancarlo Viterbo is a Filipino Technology Journalist, blogger and Editor of gadgetpilipinas.net, He is also a Geek, Dad and a Husband. He knows a lot about washing the dishes, doing some errands and following instructions from his boss on his day job. Follow him on twitter: @gianviterbo and @gadgetpilipinas.