For a lot of users, a single monitor setup is often more than enough to get things done. There are, however, cases – whether it's writing code, an article, or just plainly monitoring social media while browsing Spotify for that new song, there are just times when you'll really be wishing that you have more space to work with.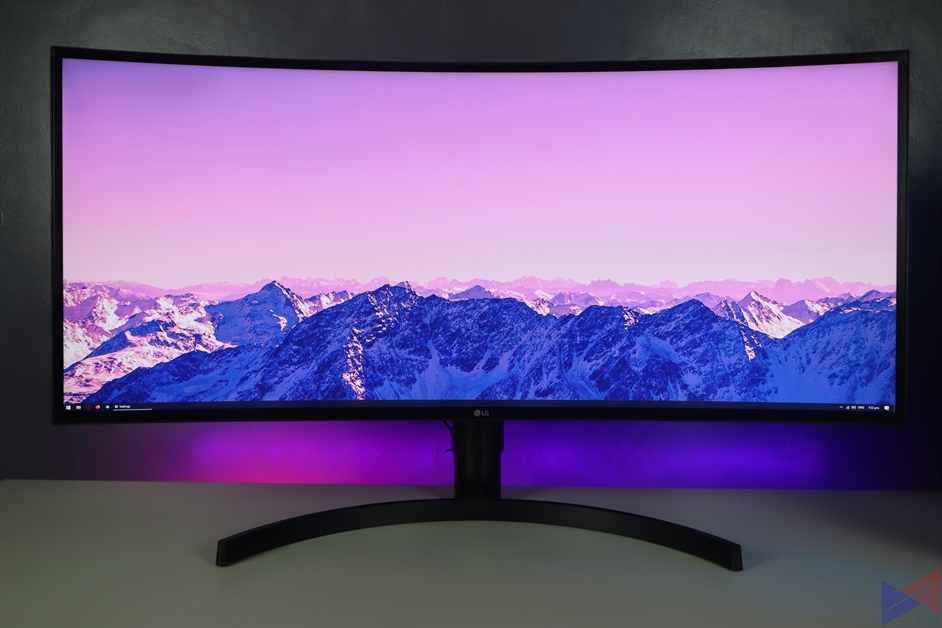 That's why LG, a company with an outstanding portfolio when it comes to displays, came up with a brilliant solution. Do you need space? We'll give you space. Welcome, the LG 34WL85C-B UltraWide™ Monitor.
A Wonderful Fit to Any Setup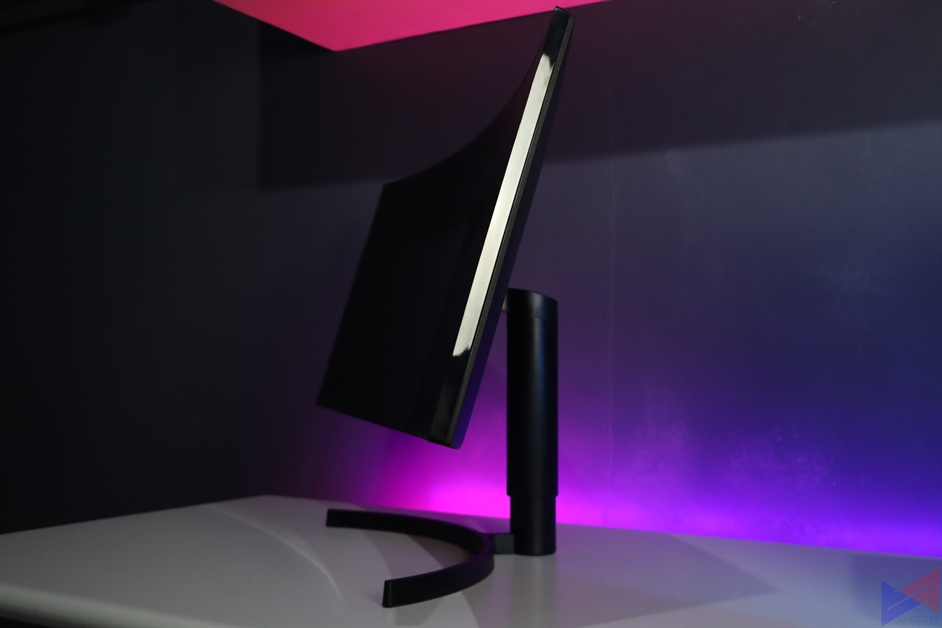 The 34WL85C-B utilizes a minimal design language with only a small LG branding upfront, taking advantage of a virtually borderless design. The ArcLine stand allows for both tilt and height adjustments, so you can position the display to a height angle you're comfortable with.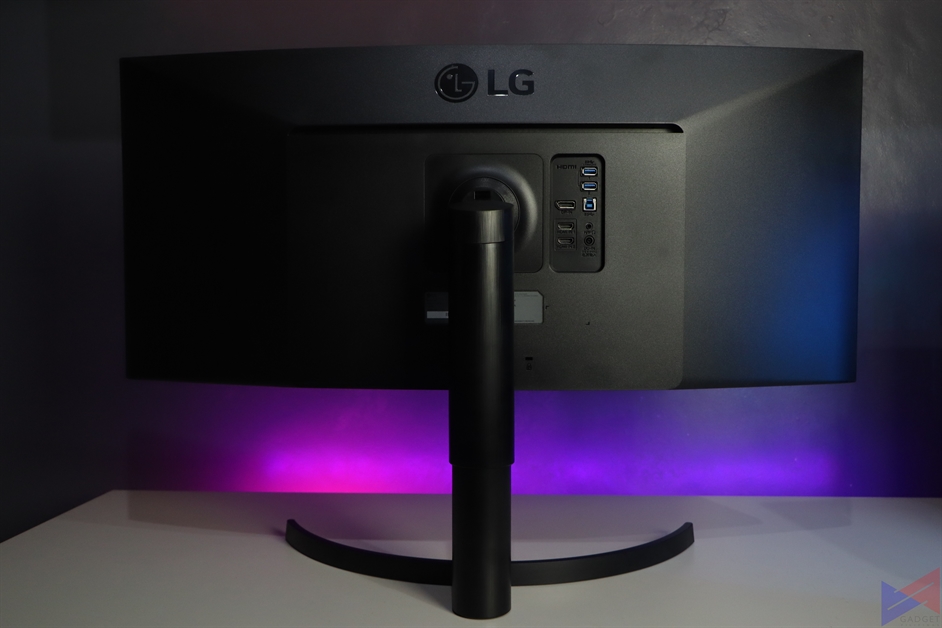 At the back, you get two HDMI ports, a DisplayPort (1.4), USB Upstream and Downstream ports, and a headphone jack, should you want to use your favorite pair while working or playing.
A Visual Treat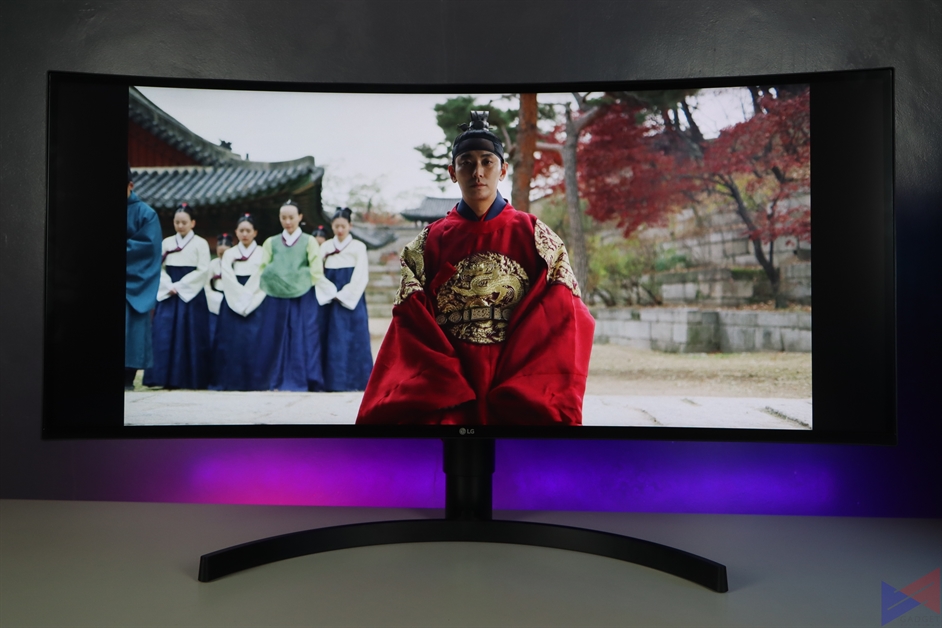 Unlike traditional displays, the 34WL85C-B uses a curved 34-inch IPS panel with a 21:9 aspect ratio for added immersion and boasts a resolution of 3440 x 1440 pixels, which is slightly above 2K resolution, 60Hz refresh rate with 5ms response time.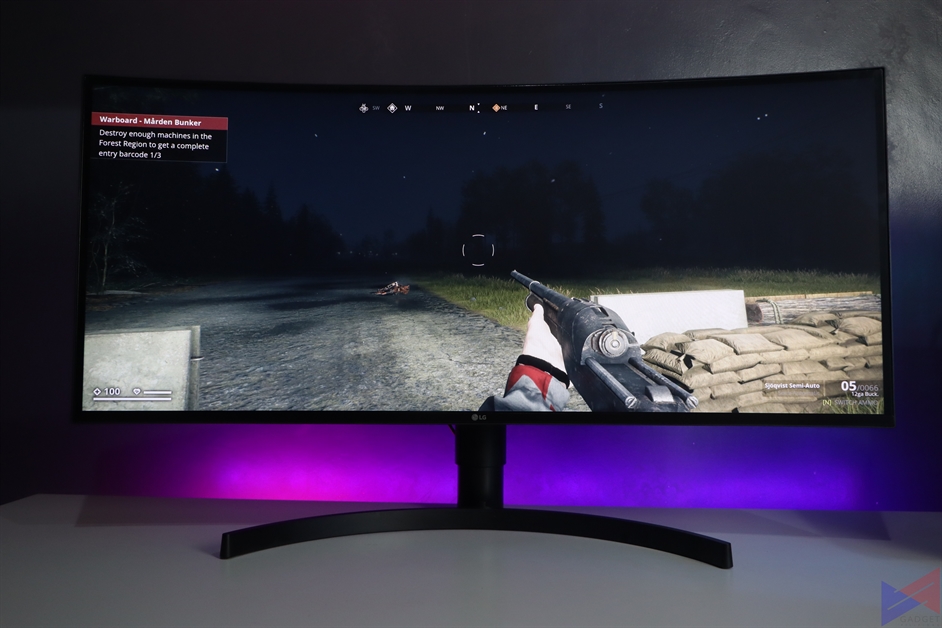 It also supports HDR 10, which means compatible content will offer better color quality, depth, and brightness.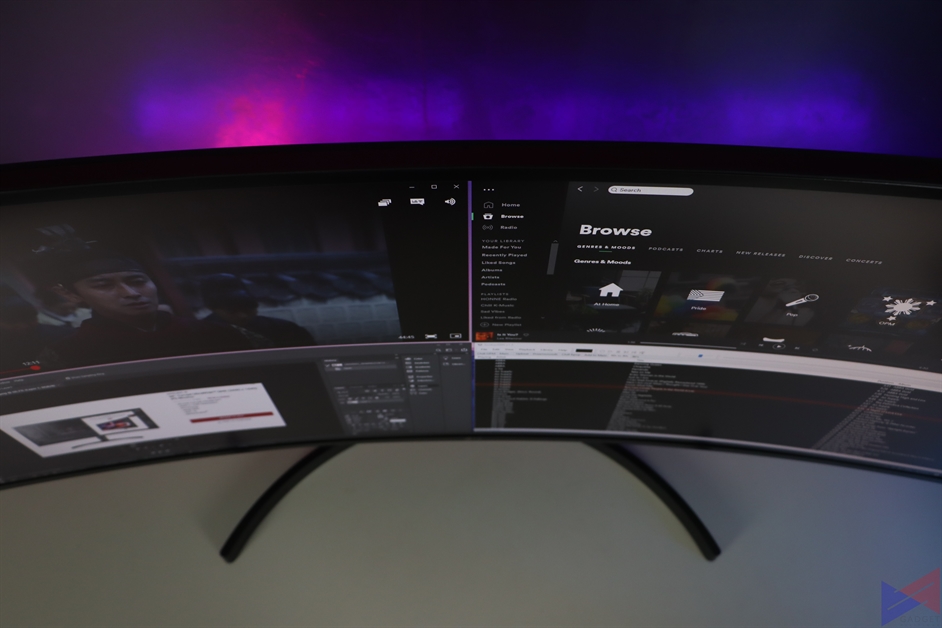 For creatives, this monitor is pre-calibrated and also covers 99% of the sRGB color space, which means you get life-like colors when editing photos and videos.
Designed with the User in Mind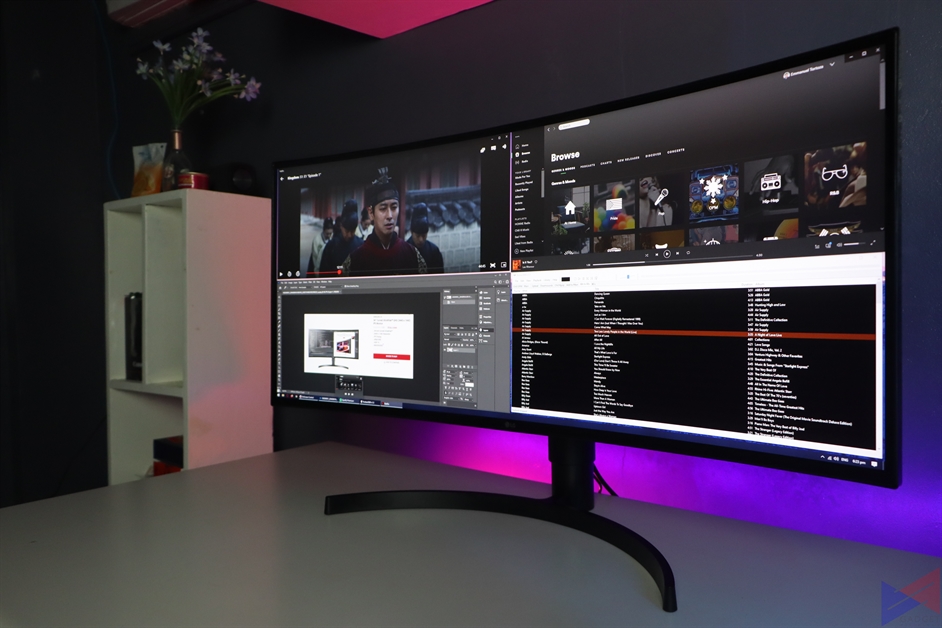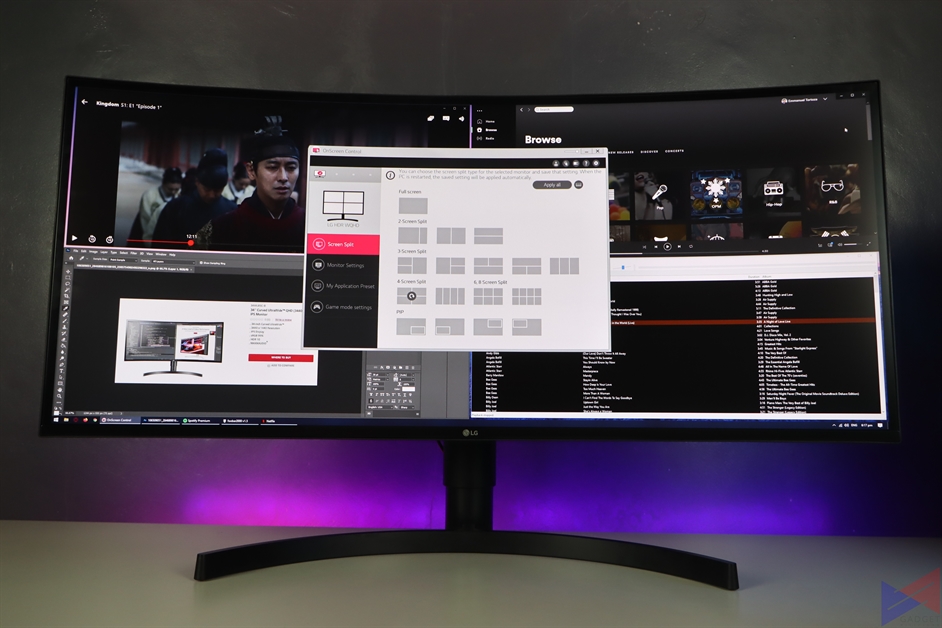 What good is a big monitor if you can't efficiently multitask on it? That's why LG has added a number of nifty features to enhance the user experience and help you get more things done, quicker via OnScreen Control
Screen Split – regardless of if you have a single o multi-monitor setup, you can choose from a variety of split screen types for each (vertical, horizontal). Manage up to four monitors at the same time.
Monitor Setting – OnScreen Control also lets you easily adjust the monitor's Basic settings. You can also see a small 5:9 preview of running applications, so you can easily re-position each one on the screen. Can't find the mouse pointer? Click on a button to instantly increase the pointer size for added visibility.
My Application Preset – Often times, you'll need to manually adjust settings depending on the app you're using. With this feature, you can assign a Picture Mode for individual apps.
Game Mode Setting – You also get Black Stabilizer to enhance very dark scenes, allowing you to spot opponents much more effectively, you can set the response time, giving you that edge on fast-paced games like FPS titles.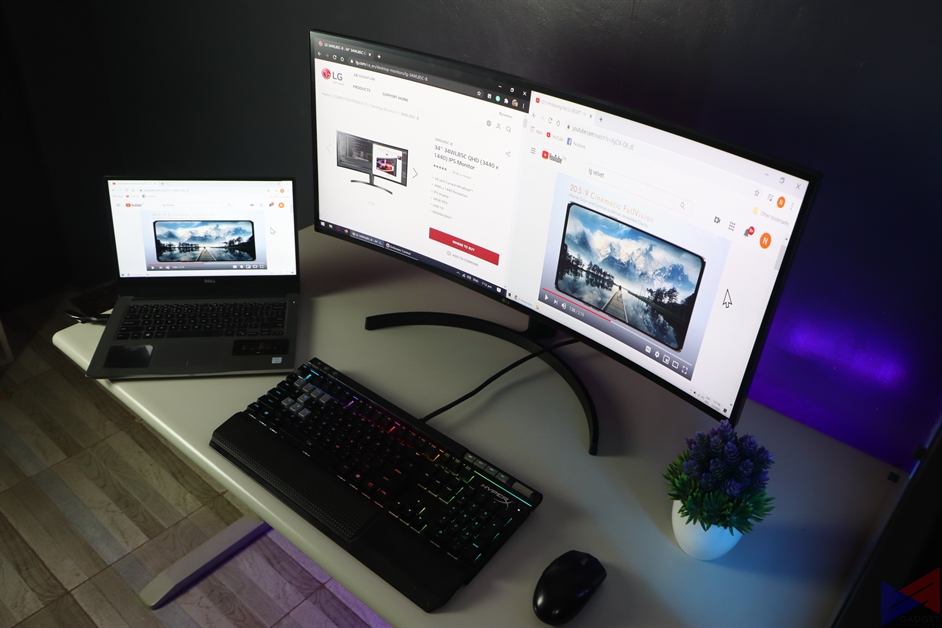 You can connect a second source and view both desktops side by side for a better multi-tasking experience.
Pricing
The LG UltraWide™ series monitors are priced starting at PhP12,699 for the 25-inch model, PhP14,799 for the 29-inch model, PhP29,499 for the 34-inch model, and PhP45,999 for the 34-inch Curved variant.