Sulit in every bit
Realme has been dominating the budget category since they announced Realme C1 last year. There is no question that Realme has posed a huge challenge to both local and international smartphone brands in the Philippines.
Today, we're taking a look at Realme C3. We unboxed this last week, and we have initially seen how really capable this smartphone is despite the price it offers. Priced at PhP5,990, this makes the Realme C3 the first smartphone at such price level to run mobile triple A titles like Black Desert Mobile and Call of Duty Mobile at relatively consistent 26-30fps speed. More on that later.
There are a few points that I would like to point out on this comprehensive review and I will expound each point per page. Be sure to go through all the sections for better appreciation. If you wish to read and watch our unboxing and first impressions, be sure to visit this link or check out the video below.
Design
Realme C3 comes in 2 colors – Blazing Red and Frozen Blue. Regardless of the color, it employes what Realme calls "Sunrise Design", which structurally repels fingerprints and naturally gives extra grip. It's an intelligent design, and it takes one to actually hold and feel the unit to really appreciate everything that's going on in its overall design.
I've got big hands, and while it has a 6.52-inch HD+ display, it manages to almost zero out the bezel thereby compressing the phone's overall size. It is both convenient to hold and majestic to look at, which I believe are good elements of good smartphone design. (I also can't help but notice that these 2 colors reflect the colorway of our country flag and our logo.)
Display
The phone features a 6.52-inch HD+ display with Gorilla Glass 3. While you're stuck in playing HD videos on this device, that should be good enough when consuming content from Netflix or YouTube.
There is a way to change the screen temperature from cool to warm, and the addition of system-wide dark mode surprisingly looks good on the C3.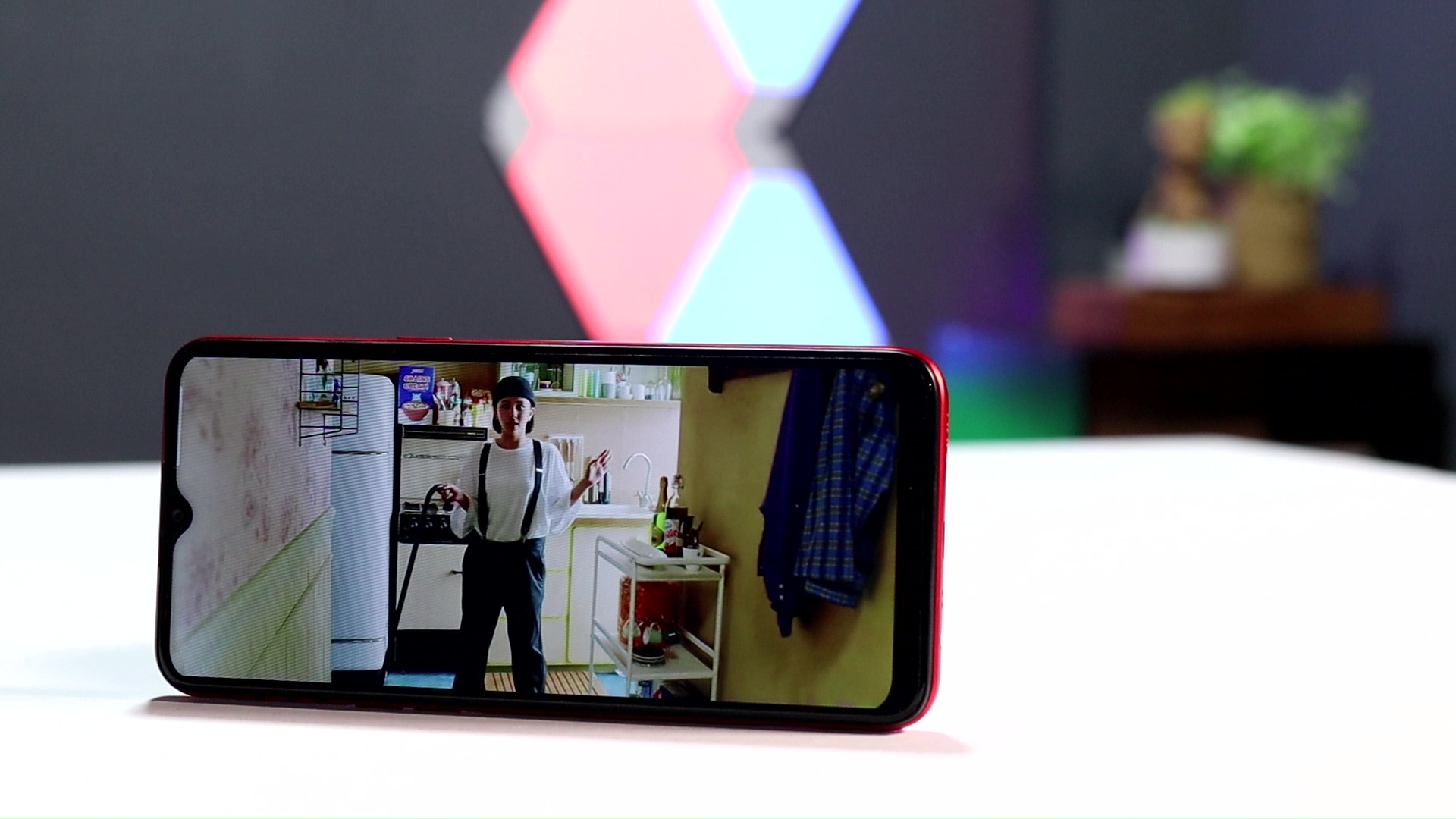 Sometimes the level of saturation can be overboard or inconsistent. Saturation level seems a little off especially when watching videos. It isn't as bright as other smartphones I reviewed, and you might have minimal issues when using it under radiant sunlight. These are important matters especially when consuming content, and while this phone appears to have all the flare it needs to stand out in the competition, this is the department that I believe needs a lot of improvement.
Hardware
The device is powered by a 12nm Helio G70 processor. It's the first smartphone in the Philippines that rocks the said chipset. It's a gaming-focus processor by MediaTek, and it proves to be able to impressive handle premium mobile games. We'll talk more about benchmark after a few pages.
As a smartphone with an entry-level gaming processor, G70 is packed with 2 Cortex-A75 cores at 2.0GHz and 6 Cortex-A55 cores at 1.7GJz. It is powered by Mali-G52, which features efficient handling of graphics and machine learning plus reduced power consumption. It supports Open GL ES 1.1 up to 3.2, Vulkan 1.0 and OpenCL. This means that if there are games that run on these applications, rest assured that Realme C3 can relatively handle them.
In terms of I/O, the device only has micro-USB with OTG support. The latter is not enabled at boot, so you will have to change it via settings. Simply to go Additional Setings > OTG Connection.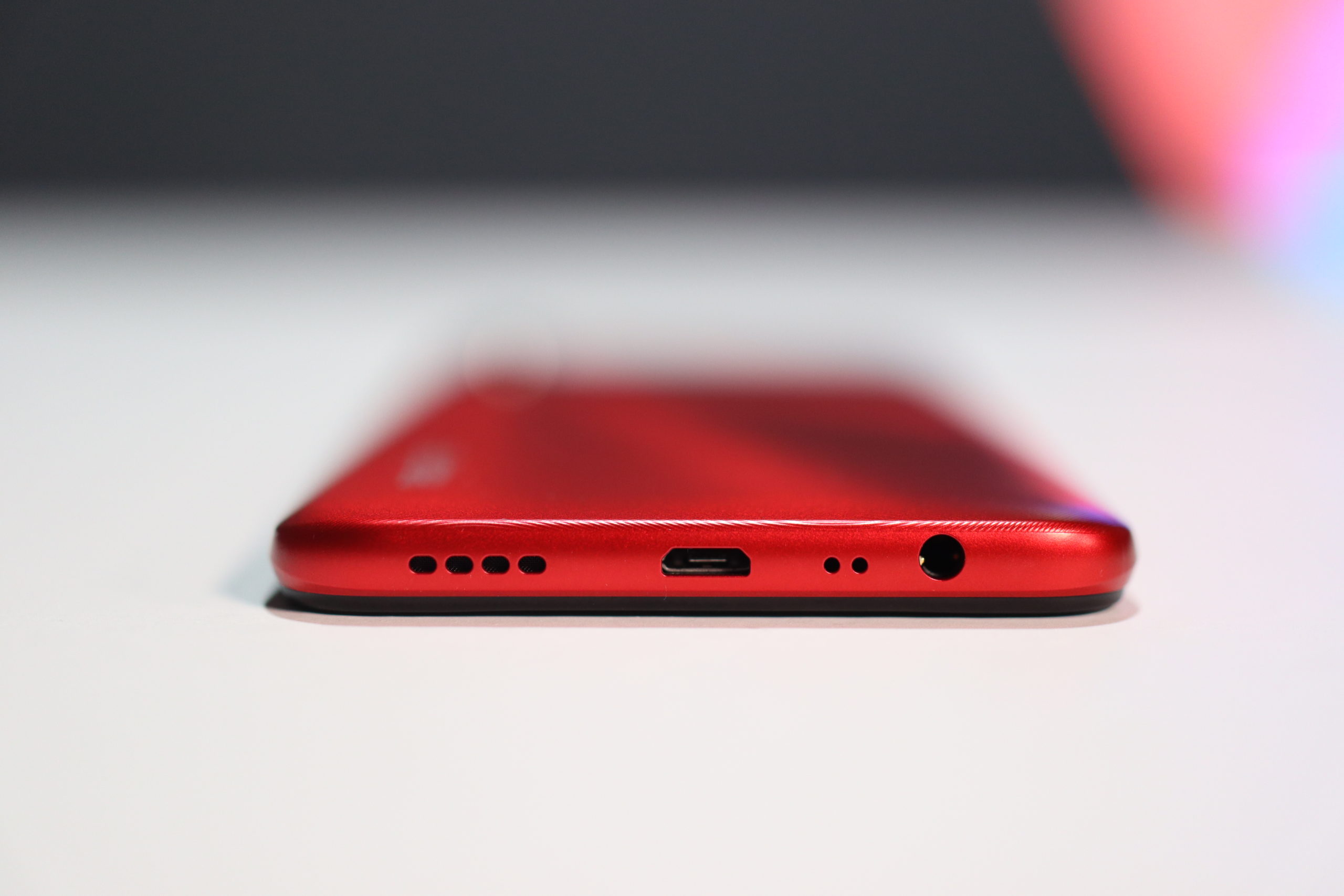 The device has 3.5mm headphone jack and Bluetooth 5.0 support.
Software
This is one of the first devices of Realme to have Realme UI installed on top of Android 10. I find this as one of the core strengths of Realme C3. The UI and UX are at par with the standards of OPPO, with a cleaner and more minimalist design philosophy.
All the cool things from the power to customize the UI to be able to play with the EQ to enhance the sound quality to your liking, this UI just made this budget phone feels premium.
Here are some of the things you could do with Realme C3:
Realme Share
Real Sound Technology
Convenience Tools
Game Space
Split Screen
Digital Wellbeing and Parental Controls
Smart Protection: Prevent personal data leakage
Enhanced Screen Recording Features
We'll come up with a more extensive Realme UI review in the couple of weeks so check it out pretty soon.
Performance
This is the part where Realme C3 outperforms its competitors. It would be unfair to compare this to midrange smartphones, but it would be a fun exercise to consider.
For starters, this device is faster – at least in terms of synthetic benchmark – than VIVO V15 and Huawei Y9 Prime. While Realme 5i is just a notch pricier than Realme C3, the latter is still faster by more than 7,000+ points in Antutu.
Now, if we compare this to the budget spectrum of products,
Synthetic Benchmark
Let's take a closer look at all the results of the synthetic benchmark we performed on the smartphone.
| | | |
| --- | --- | --- |
| Antutu | | 179,552 |
| 3D Mark (Sling Shot Extreme) | Open GL ES | 1,177 |
| | Vulkan | 1,136 |
| PC Mark (Work 2.0) | | 8,434 |
| Geekbench | Single Core | 367 |
| | Multi-Core | 1255 |
| Androbench | Seq. Read | 294.79 MB/s |
| | Seq. Write | 117.42 MB/s |
| CPDT Benchmark | Seq. Read | 179.49 MB/s |
| | Seq. Write | 72.70 MB/s |
In terms of temperature during our benchmark activities, the phone barely reached 39°C. This may not be case on actual gameplay performance but it is good to note that it maintained to be relatively cool althroughout.
Let check out actual gameplay performance benchmark.
Actual Gameplay Performance Benchmark
This time, we played 3 of premium games downloadable via Google Play: Black Desert, Call of Duty Mobile (Battle Royale) and NBA 2K20. As usual, we played a minimum of 15 minutes per game and measured the phone's performance using Gamebench Pro.
Here are the settings and results:
FPS
FPS Stability
Power
CPU
Memory
Avg Draw
Avg Power
Total Playtime from full charge
Ave Usage
Peak Usage
Ave Usage
Peak Usage
Black Desert (Outer Castle Ruins)
26
98%
371mA
107.30mW
14.4 hrs
0.12%
0.37%
18MB
18MB
Call of Duty Mobile
30
96%
264mA
1044.78mW
26.3 hrs
16.43%
29.33%
884MB
974MB
NBA 2K20
59
95%
313mA
1239.53mW
15.1 hrs
17.10%
24.53%
765MB
775MB
Black Desert: Custom (High Effets, Max Resolution, High Texture, 30fps Frame Limit)
Call of Duty Mobile: Low (Medium Frame Rate, Diabled DOF)
NBA 2K20: Low
Overall, in terms of gaming, Realme C3 offers impressive performance that exceeded my expectations. Sometimes, I couldn't help but wonder if this really has better specs than published with the way it performed during my benchmark. Almost during our synthetic benchmark, temperature barely reached 40°C, which is definitely a plus factor for an entry-level budgeting gaming smartphone.
Camera
Here's a quick rundown of the camera specifications of Realme C3. On paper, C3 has good array of shooters from Wide to Depth for its rear setup. Its widest lens has an aperture of f/1.8 and has PDAF capabilities. Its Macro lens is 2MP while the depth sensor is 2MP with f/2.4 aperture. This setup makes the Realme C3 in the Philippines different from the one launched in India. India got a dual rear camera system – a 12MP main and a 2MP portrait camera – while the Philippines got a triple rear camera system.
| | | |
| --- | --- | --- |
| | Rear | Front |
| Wide | 12 MP, f/1.8, 28mm (wide), 1/2.8″, 1.25µm, PDAF | 5 MP, f/2.4, 27mm (wide), 1/5″, 1.12µm |
| Macro | 2 MP, (macro) | |
| Depth | 2 MP, f/2.4, (depth) | |
Here are some of the sample photos we took using the cameras.
Rear Cameras
Front Camera
Battery
Realme C3 packs 5000mAh battery. With a power-efficient SoC and small resolution display, it lived up to our expectation of it running for more than a 16 hours of use. This can also be evidenced by the total number of hours you can consume from full charge per game in our benchmark result.
Charging from 0-100% takes about around 90 minutes. Quite too long by our standard, but this is one of the repercussions of having a 5000mAh battery without any fast charging support.
Price and Availability
Realme C3 is now available (March 5, 2020) via stores, Lazada and Shopee. If you buy via Lazada, you will get Realme Buds 2 worth PhP690 if you pre-order, and if you buy via Shopee, you will get 10% discount (PhP590) with voucher code SHPrealmeC3 for every pre-order. The caveat however is that these are limited pre-order bonuses. Only the first one hundred Lazada pre-orderers will receive realme Buds 2 while 1000 Shopee pre-orderers will get 10% discount.