Angkas has recently announced its own food delivery service, Angkas Food, with an aim of helping its riders earn some income amid the on-going Enhanced Community Quarantine in Luzon.
The company says that it will not earn any commission from the service and that 100% of the delivery fee will go to the riders themselves.
To order: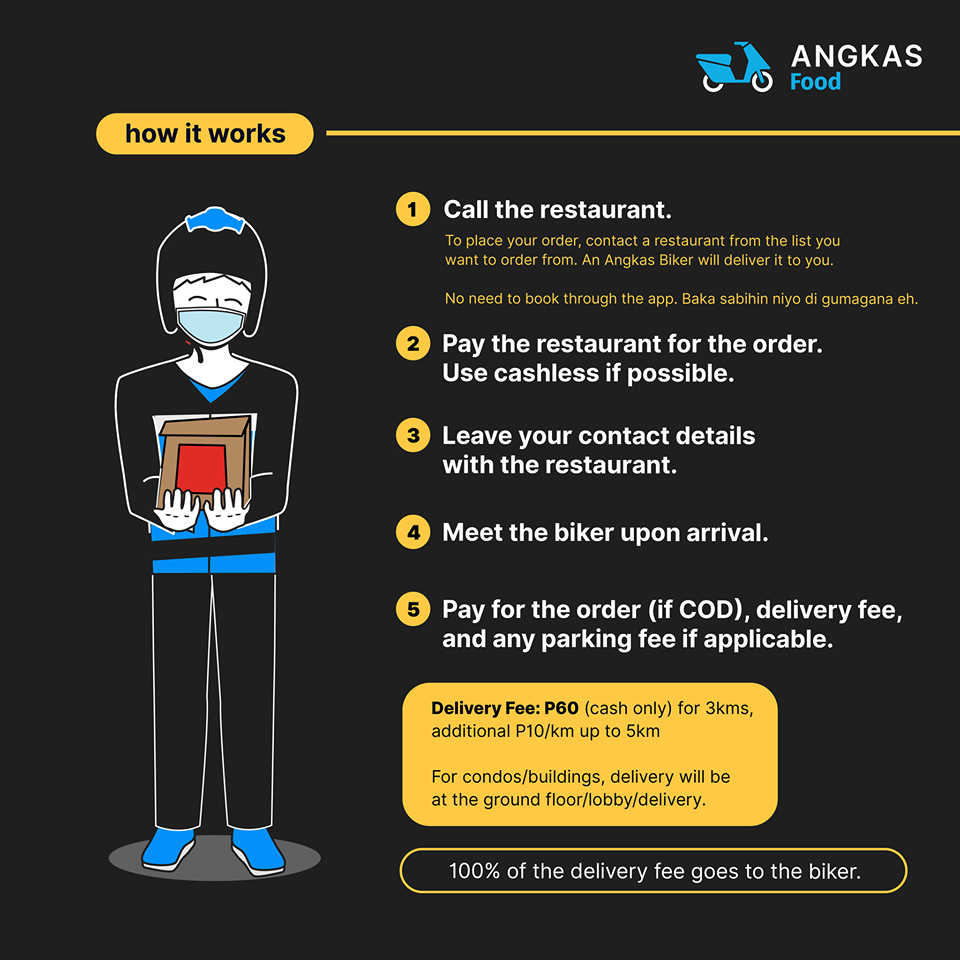 Photo: Angkas on FacebookThe service will be available from 10:00 AM to 5:30 PM. Check out the list of partner restaurants here.