Crash Team Racing has been on a roll with updates over the past few months and this time around, Crash is taking us on a ride through a post-apocalyptic wasteland, where chaos reigns and only the boldest racers earn the spoils! Welcome to the Rustland Grand Prix!
As with previous Grand Prix updates, the Rustland Grand Prix brings with it loads of new content as detailed below:
New Character – Unlock Crash's greatest mistake, Mega-Mix! A dastardly mutant combination of Dr. Neo Cortex, N. Gin, Tiny Tiger, and Dingodile, this character from Crash Bandicoot history is tailor made to give the competition the heebie-jeebies.
New Track – An outpost of steel, fire, graffiti, and heavy metal is all that remains in the arid landscape. It's Mega-Mix Mania, and it's a track that's sure to make your hair stand on end!
New Karts – Unlock three new karts this season to amp things up on the track.
Pit Stop Items – Rock an industrial-punk style with Rustland skins, paint-jobs and stickers. Then, tag your kart with spray-paint decals and wheels.
Champion Kart and Decal – Finish in the top 5% of the Grand Prix leaderboards and win the Champion Kart and Rustland signature decal!
That's not all! In celebration of winning the Best Racing game at the 2019 Game Awards, Crash is showing off his newly acquired hardware on the title screen in game! A nice touch to an already awesome update.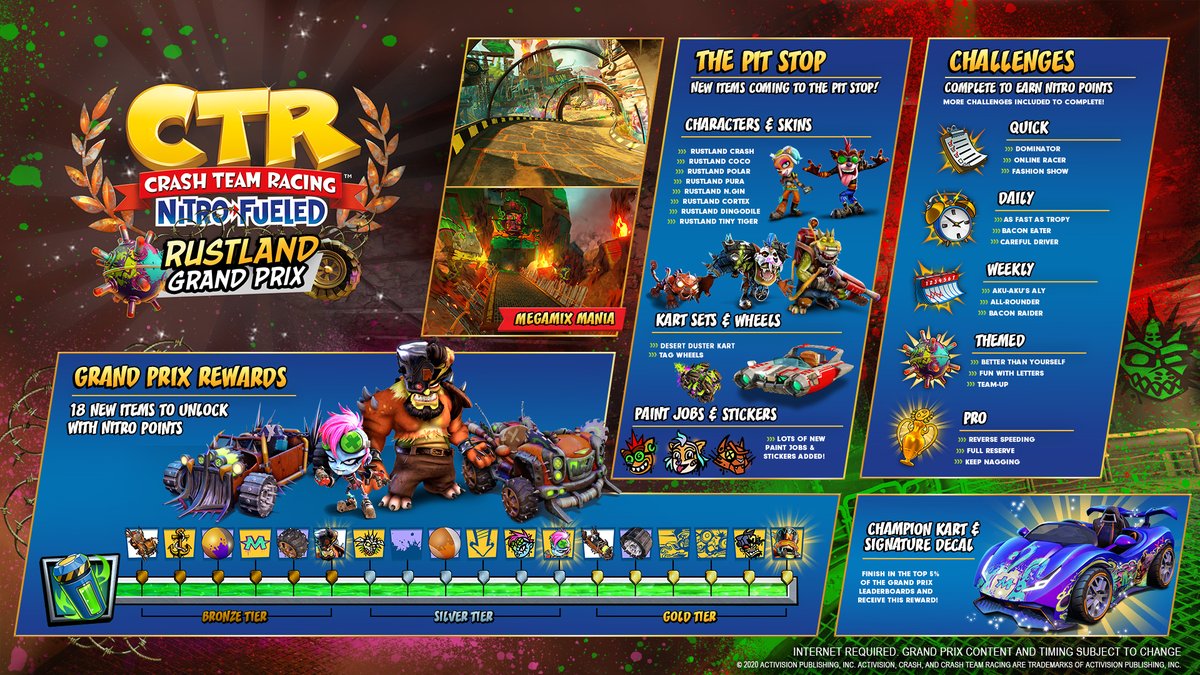 The Rustland Grand Prix is scheduled to release on January 16 at around 11PM tonight, Philippine time.
Check out our review of Crash Team Racing!
Videogame Content Editor. A father and gamer. Would gladly trade what's left of his soul to witness a Final Fantasy 6 and Xenogears remake done during his lifetime.