OPPO announced its plans for the Asia Pacific region at the APAC Strategy Launch in Kuala Lumpur, Malaysia. The company unveiled its new business strategy for the 5G era to industry partners in the region as well as the new APAC Hub Center in Kuala Lumpur.
Among these, the company plans to invest over USD 7 billion in research and development initiatives in This allows the company to continue to focus on developing technologies like 5G, 6G, AI, AR, and big data.
Alen Wu, OPPO Vice President and President of Global Sales, commented, "OPPO has been more than just a smartphone maker. In fact, smartphones have simply been a tool for OPPO to deliver a diverse portfolio of technological services. OPPO will continue to improve its capabilities in hardware, software and services, as well as expanding its presence in the IoT field. Looking into the future, we will work with our customers and partners globally to open up more opportunities."
The APAC Hub Center will be granted more flexibility and will be supported in its initiatives like local recruitment, key channel building, operator services, etc.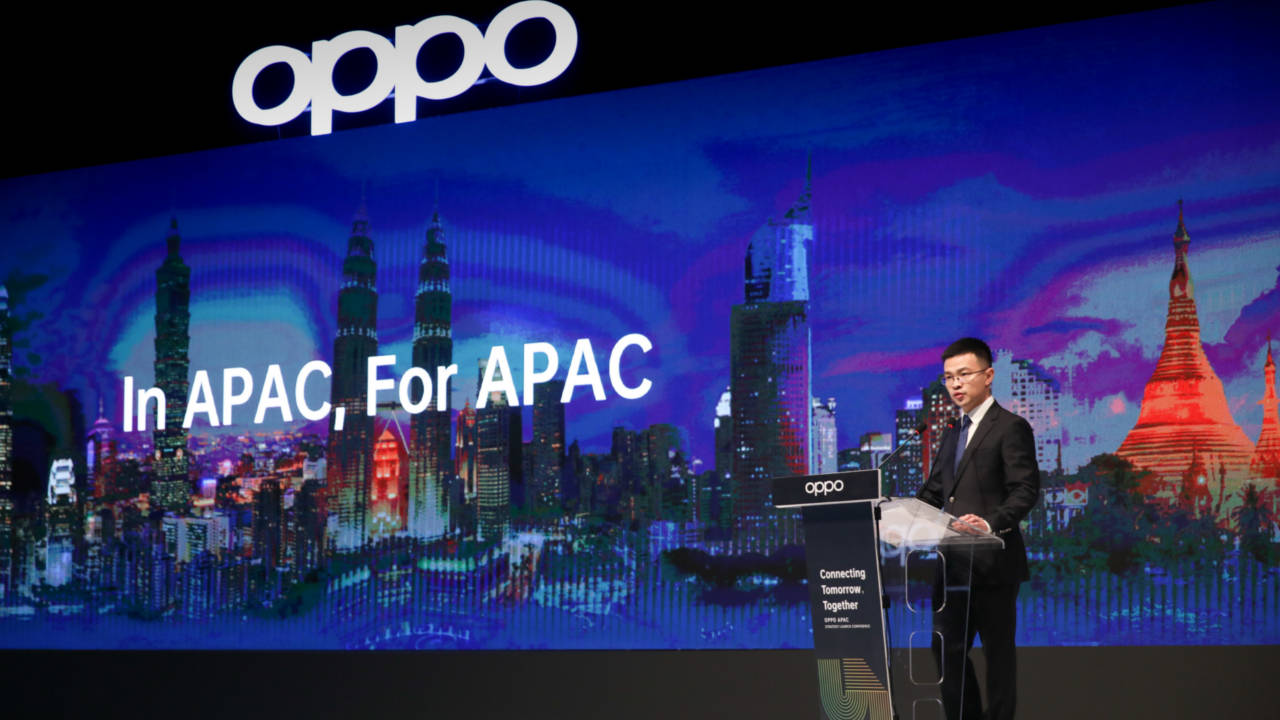 "Through the establishment of the APAC Hub Center, we are set to connect all markets and develop strategies more localized for the region. We will also connect with our partners to uncover more opportunities and create more value. Last but not least, we will also connect our users to more smart devices to deliver the experience of Intelligent Connectivity," said Jimmy Yi, President of OPPO Asia Pacific.
The company will drive an APAC 5G rollout as well as explore the new intelligent connectivity ecosystem.
OPPO has applied for 5G communication standard patents in more than 20 countries. It launched the 'OPPO 5G Landing Project' in February 2019 in Barcelona, releasing the Reno 10x Zoom 5G edition in Switzerland, United Kingdom, Australia, and Italy successively. The alliance partners of the project continued to expand this year, with 15 new carrier partners in the APAC region coming on board.
OPPO showcased its upcoming suite at the launch, including the OPPO 5G CPE T1, Enco Free true wireless headphones, AR glasses. In addition, the company featured the many achievements in flash charging technology, 5G, imaging, and software optimization.
The OPPO 5G CPE T1 is the connection hub developed by OPPO for home and office which broadens the 5G application and extending the core experience. The device is powered by Qualcomm Snapdragon X55 5G modem. It supports standalone (SA) and non-standalone (NSA) modes, dynamic spectrum sharing (DSS), and global 5G roaming.
The OPPO Enco Free true wireless headphones, on the other hand, uses low-latency dual-pass Bluetooth technology and equipped with ultra-dynamic speakers. It also includes AI voice noise reduction and sliding touch control. The company plans to launch the Enco Free headphones in the APAC region in January 2020 at around RM 499 (around PHP 6,100).
OPPO mentions that it will remain focused on the research, development, and innovation of core technologies. The company looks to strengthen its regional teams and build up its operational capabilities to seize opportunities with industry chain partners in the connected future, as well.