Tagged as the most ambitious season of content ever for the franchise, Season One of Call of Duty: Modern Warfare is set to launch on December 3 across all platforms. Best thing about it is that it is absolutely FREE and all players will be able to receive the content drop which includes new multiplayer maps, new multiplayer modes, and new weapons along with new Spec Ops experiences.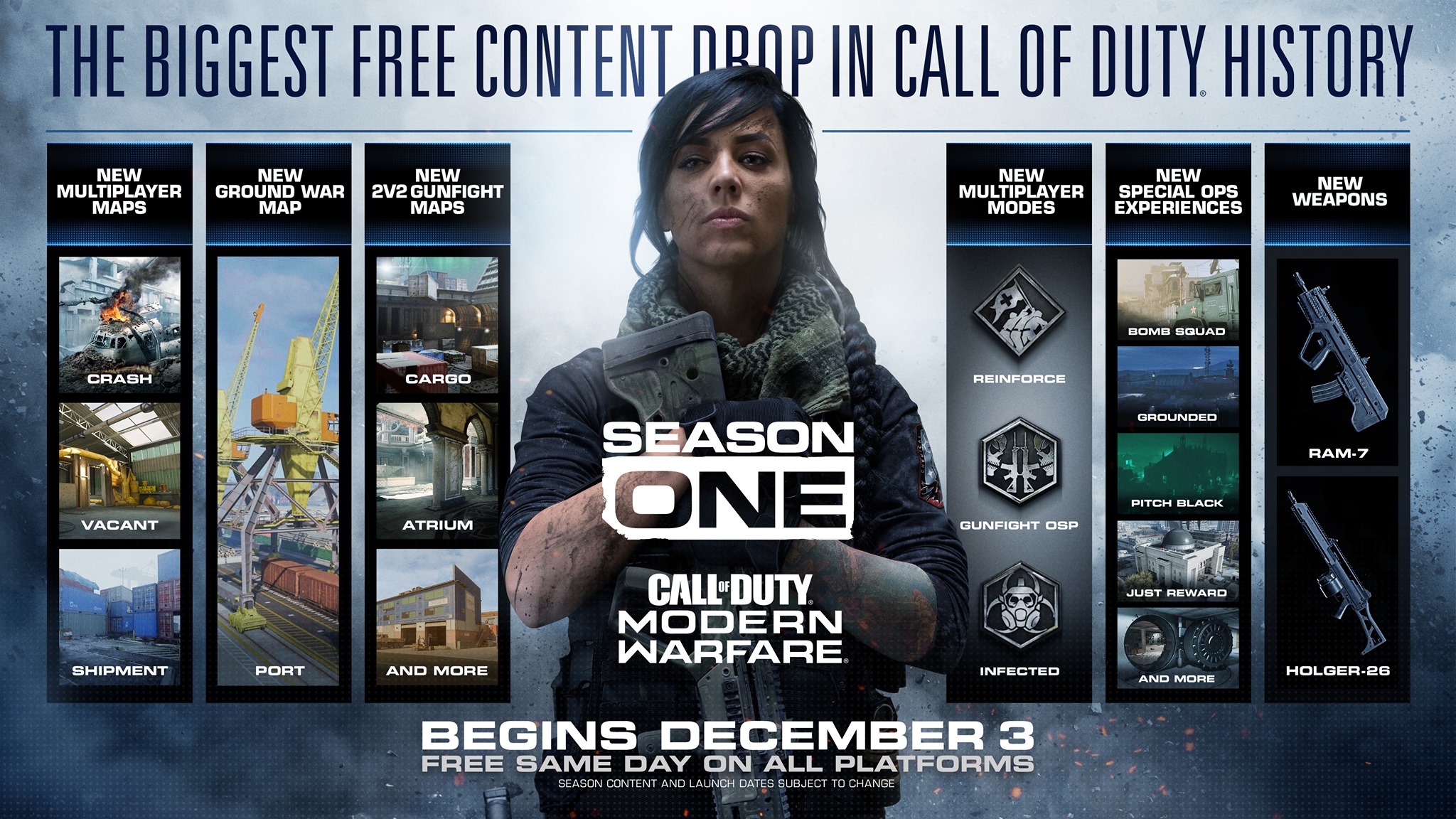 New multiplayer maps such as "Crash", "Vacant", and "Shipment" will make its way into the game along with a new Ground War map called "Port". There will be new 2v2 gunfight maps as well such as "Cargo", "Atrium", and more.
To sweeten the deal, new multiplayer modes such as "Reinforce", "Gunfight OSP", and "Infected" will give more variety to the multiplayer experience.
Call of Duty: Modern Warfare is one of the top selling premier games of 2019 and is a fantastic game that you should not miss out on if you're a fan of first person shooters, now available across all platforms except Nintendo Switch.