These days, ordinary routers just won't cut it anymore if you have a lot of devices connected, all doing heavy bandwidth work, be it gaming or streaming.
Linksys, a household name for network products, recently launched its newest gaming router, the MR8300, which offers a ton of built-in features, such as compatibility with Mesh Wi-Fi extenders like the Velop, High-Speed Wi-Fi with prioritization, Easy Setup, Parental Controls, security features, and more, all done via its companion app.
MR8300 Specifications
Technical Specifications
Details
Tri-Band AC2200

Four external fixed antennas with high-power amplifiers
WiFi AC2200 867 Gbps (2 – 5 GHz) + 400 Mbps (2.4 GHz)* with MU-MIMO
5 GHz radio – 867 Mbps*
2.4 GHz radio – 400 Mbps*

Processor & Memory

716 MHz Quad Core
256 MB Flash and 512 MB SD RAM

WAN and LAN Connectivity

5 Gigabit Ethernet Ports:

Security
WPA2/WPA-Mixed, WPA2-Personal
Wtfast Integration (Premium 6-month access)

6 months FREE wtfast membership
wtfast eliminates lag by optimizing your game traffic through the world's largest private gaming network
Receive FREE unlimited access to the PC Game Launchpad which supports over 1000 online games

Linksys Shield

Linksys Shield is a premium subscription software service for users to block unwanted content / categories and provide an additional layer of digital protection for your connected devices and family

Users have the ability to set detailed policies to ensure that their loved ones and children are safe in the digital world

Linksys Shield firmware update will be rolled out to MR8300 in Q1 2020
What's in the Box
Apart from the usual documentation and a short network cable, Linksys also included detachable plugs for the power adapter, which means you can use it in just about any type of socket. For the MR8300, you also get 6 months of premium membership for wtfast. a private Gamers Network which lets you experience your favorite titles at the most optimal network performance.
The MR8300 isn't outlandish in its looks. In fact, Linksys has kept things simple – you get a slab of plastic with four antennas, a Linksys branding, a ton of ports at the back, and a dedicated status light.
Speaking of ports, you get 4 Ethernet ports at the back of the device, along with one Internet port, a power port, a dedicated ON and OFF switch, and a USB 3.0 port. The indicator light tells you the status of the router, a Solid Blue for example, means the router is already setup and good to go, while a solid purple light means it's ready for setup.
Setting Things Up
To access the features of the MR8300, you'll need to download and install the Linksys App. Turn on the router and wait til the indicator shows a solid purple light.
After that, just open the app, tap Launch Setup, and let it look for the router. Supply a name and password for your new Wi-Fi network, give it a name, and you're all set. Pretty easy, right?
Linksys App
The Linksys app gives you access to all the features of your router, and make the necessary adjustments. It shows you all the devices that are connected to the router, and lets you manage each individual device.
You can also enable a Guest network, which gives users Internet access, but prevents them from accessing other devices that are connected to the network. It even has its own speed test.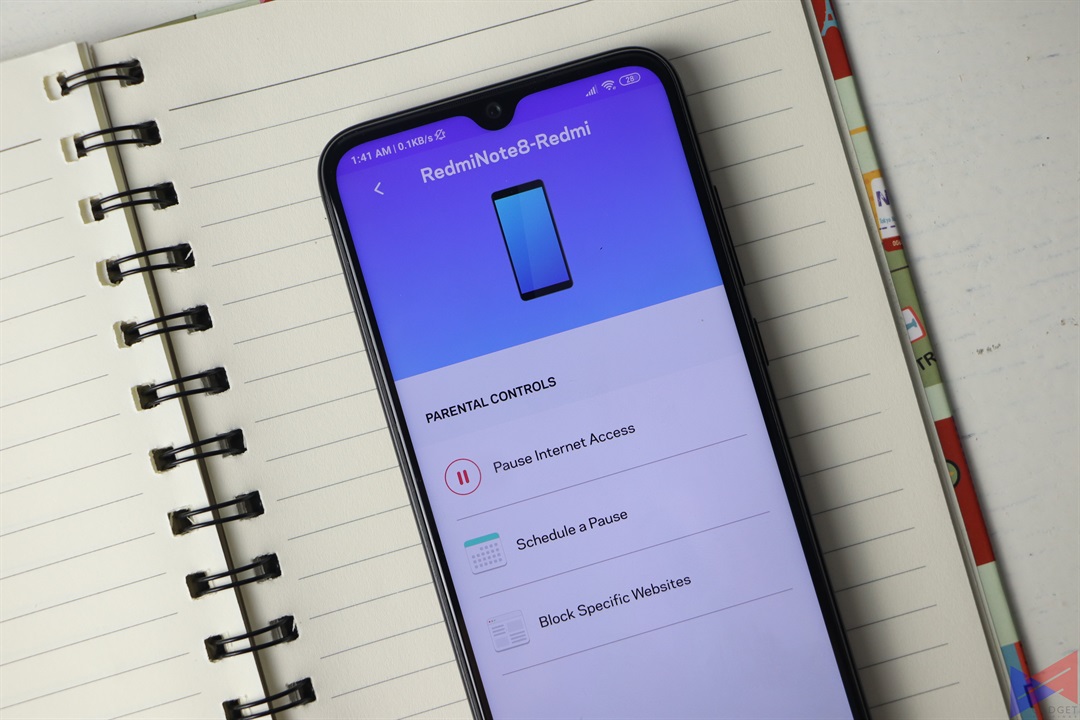 Parental control lets you completely restrict or set a time limit for Internet access to a particular device. You can even choose to block only specific websites.
You can set up to three devices which will receive the highest priority in the network, and will be able to deliver the optimal experience.
Router Administration lets you see the nodes in your network, remotely restart the router, enable automatic firmware updates and more. You can set a frequency for 2.4GHz and 5GHz, or just combine them as one. You can also restrict Internet access using the MAC address filter, add a new node, and more.
Velop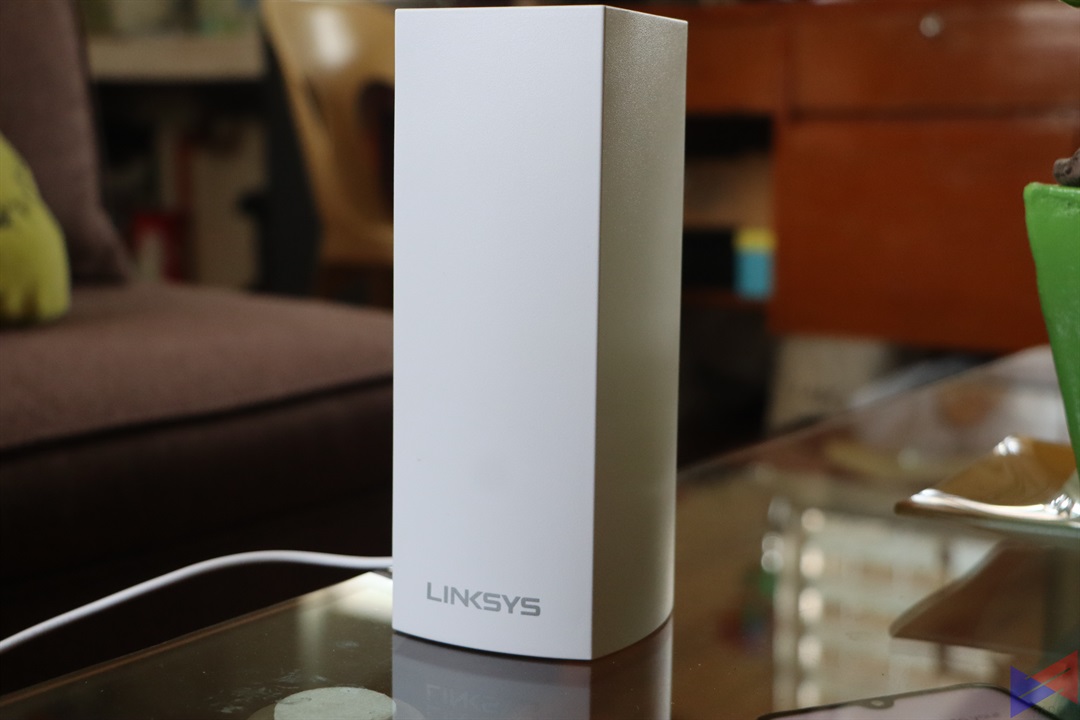 Velop allows you to extend the coverage of your Wi-Fi network with via Mesh Wi-Fi technology. A perfect partner for the MR8300, you can have a multitude of these devices or "nodes" that connect to one another and form a network. This eliminates any dead spots in your house, as your devices seamlessly connect to the best node, as you move around.
There are of course, guidelines as to how far you can place each node apart. In my case, I decided to put the node one floor beneath the office, a bedroom. Setting it up can be done anytime after you've finished setting up your router.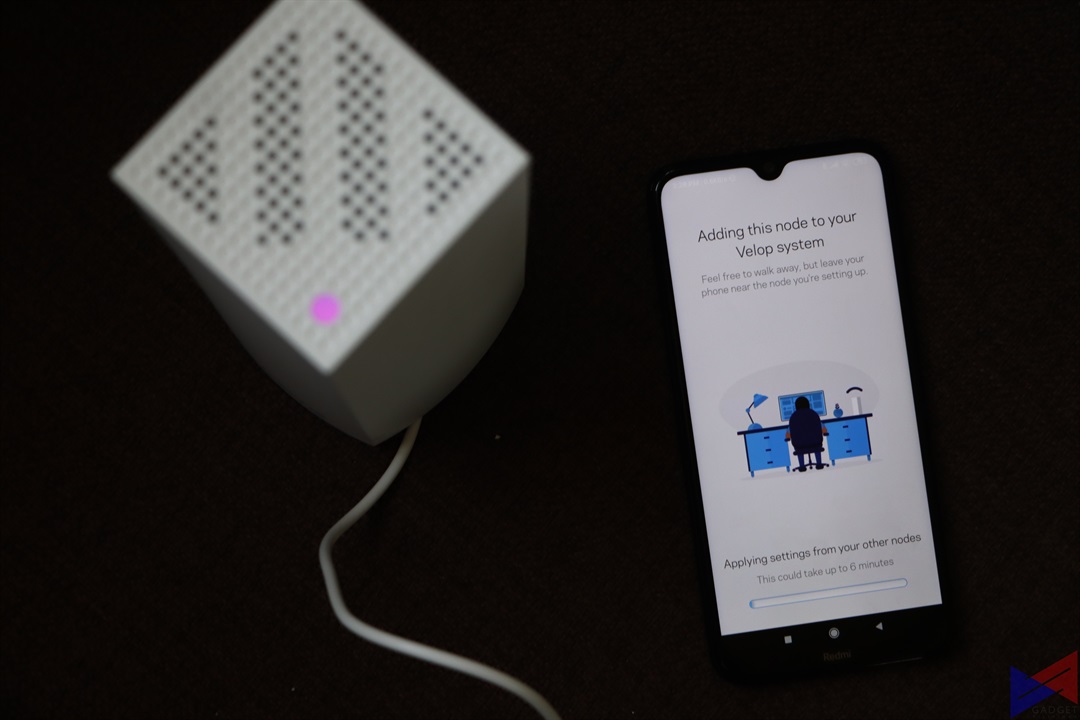 To setup a node, your phone will have to be near it. Just follow the instructions on the app, as it scans for the node. It will also give you advice as to whether you should move the node to another location.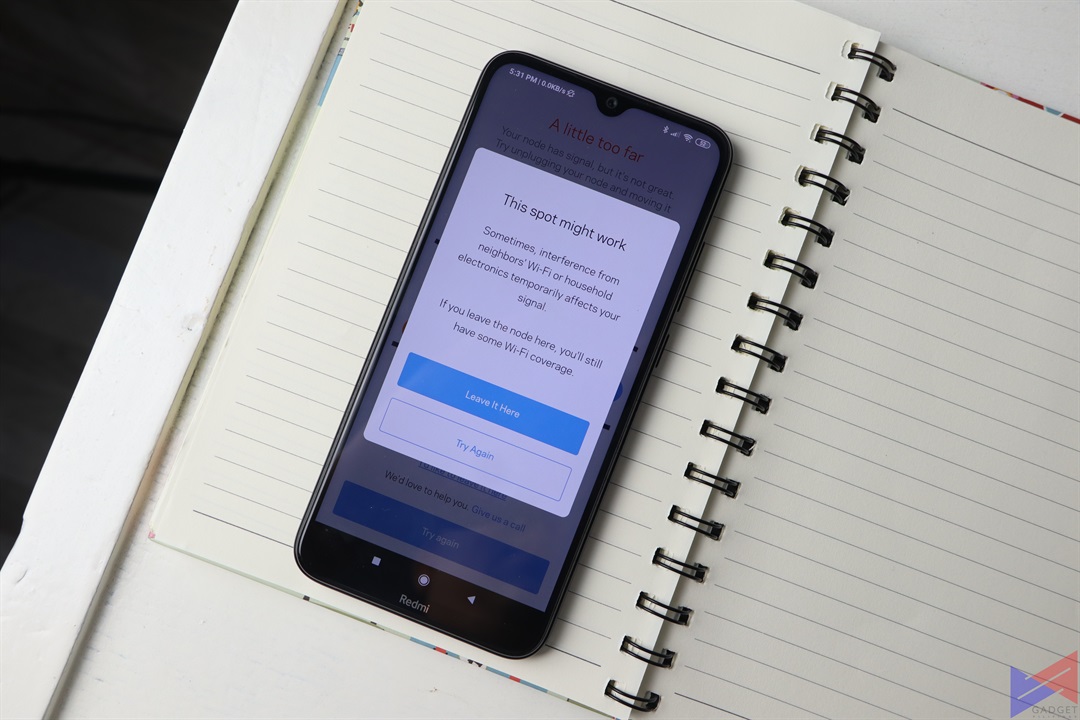 In my case, I was able to setup the Velop Mesh properly, though the app was warning me that I won't be able to get the best experience, as the node was simply too far, when in fact, it was just a room down, with the only thing dividing the router and the node is a ceiling, maybe it was really just too thick, or I just needed another node.
Performance
I did a speed test on when I was close to the router in my home office, when I was on the first floor where the Velop node is installed, and outside the house at around 20m distance, to see the network's effective range.
Surprisingly, I did get good results even when I was on the first floor where the Velop node was installed. There's a noticeable drop in overall speed, but it wasn't really much. Unfortunately, the speed did go down significantly when I was outside, which suggests that the effective range of the router isn't as great.
For gaming, my ping did not suffer terribly in Mobile Legends, even when three devices – two smartphones and one desktop were all streaming content from YouTube. I guess that prioritization really works.
To know more about the MR8300, click here.
Review: Linksys MR8300 Tri-Band Gaming Mesh WiFi Router + Velop
Our Verdict
The Linksys MR8300 + Velop combo is a good to have for those who want to experience seamless Internet connectivity wherever they are in their home, given they have the right number of nodes. Setting it up is very easy and can be done simply by following the instructions in the companion app, which by the way, is straightforward, and packed with just about everything you'll need to manage your network. The app also offers an easy to understand and deep level parental control, to the benefit of parents who want to regulate their kids' Internet usage. Prioritization also works well, allowing the user to have a great gaming experience even when a lot of other devices are connected. I've used another router that gives better range, but this one's decent, unless you plan to play that game or stream outside of your house.
What's Good
Effective device prioritization
Delivers consistent network speed
Router is easy to setup
Deep-Dive Parental Control
Feature-packed app
What's Not
Overall range is underwhelming
Velop can be tricky to setup
Emman has been writing technical and feature articles since 2010. Prior to this, he became one of the instructors at Asia Pacific College in 2008, and eventually landed a job as Business Analyst and Technical Writer at Integrated Open Source Solutions for almost 3 years.