Following its official announcement last July 2, NVIDA is finally putting the NVIDA RTX Super cards starting tomorrow, July 24, 2019. If you're reading this after July 24, then you may have already read some of our contents and benchmark performance reports of the new RTX 2080.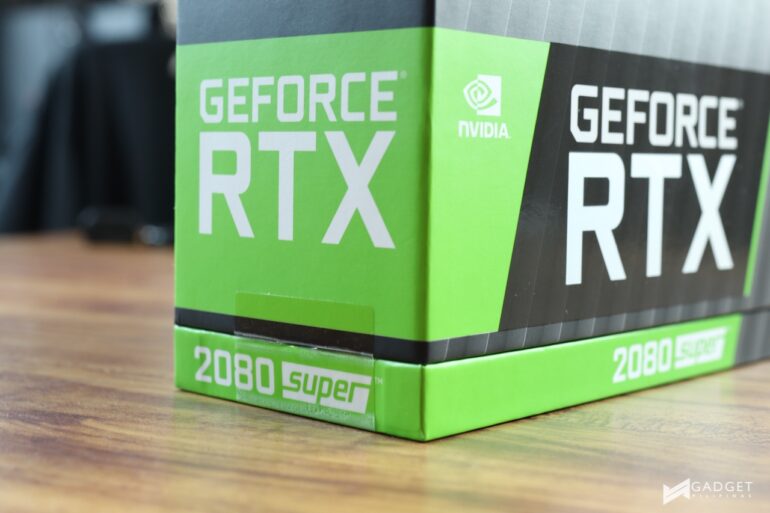 Zeroing onto the topic of expectations, we expect the RTX 2080 Super to perform better than is previous line-up of cards. Now that both RTX 2070 and 2080 have been discontinued (though you will still be able to find some in shelves nationwide), the new Super cards are expected to perform decently better than its predecessors.
| | | | | | | | | |
| --- | --- | --- | --- | --- | --- | --- | --- | --- |
| Model | GeForce RTX 2060 | GeForce RTX 2070 | GeForce RTX 2080 | GeForce RTX 2080 Ti | NVIDIA TITAN RTX | GeForce RTX 2060 Super | GeForce RTX 2070 Super | GeForce RTX 2080 Super |
| Launch | Jan-19 | Oct-18 | Sep-18 | Sep-18 | Dec-18 | Jul-19 | Jul-19 | Jul-19 |
| Memory Size | 6 | 8 | 8 | 11 | 24 | 8 | 8 | 8 |
| Tensor Flops | 52 | 59.7 | 80.5 | 107.6 | 130 | 57 | 73 | 89 |
If we reference from the chart above, the RTX 2080 Super's memory size hasn't changed compared to its predecessor, but we see decent performance bump thanks to its higher tensor flops.  While this is the case, we expect this to perform better than NVIDIA's Titan XP at 15GBps if we solely base it from NVIDIA's claim. This, however is moot and subject to further tests that is why we're going to play some games and monitor its performance.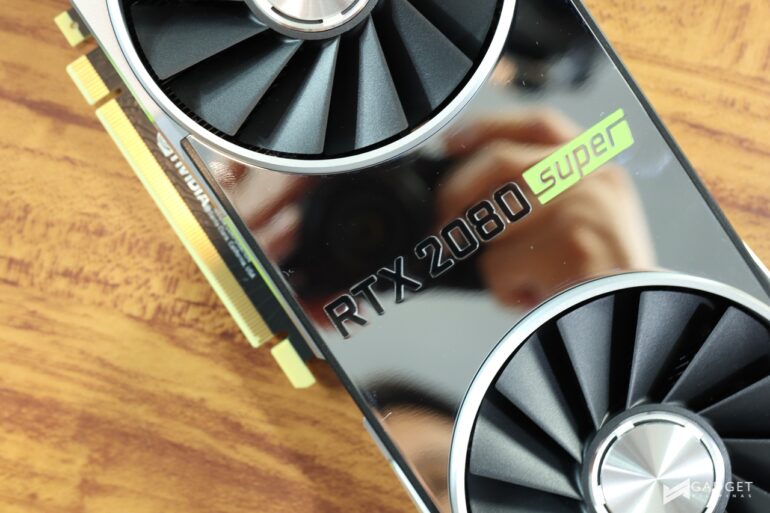 There's plenty of things to look at on our reference NVIDIA RTX 2080. Of course we've got the RTX 2080 Super, which requires PCI Express-compliant motherboard with dual-width x16 graphics slot. You should have at least 650W power supply and 1.5GB of available hard-disk space so you can install NVIDIA's proprietary applications. If you're upgrading from a difference card, be sure to uninstall it from your motherboard. We recommend Display Driver Uninstaller DDU at Safe Mode to be able to to uninstall it without any hassle. When you install this new card, be sure that you're running the latest Windows 10 1903 update to enjoy all the features the new card.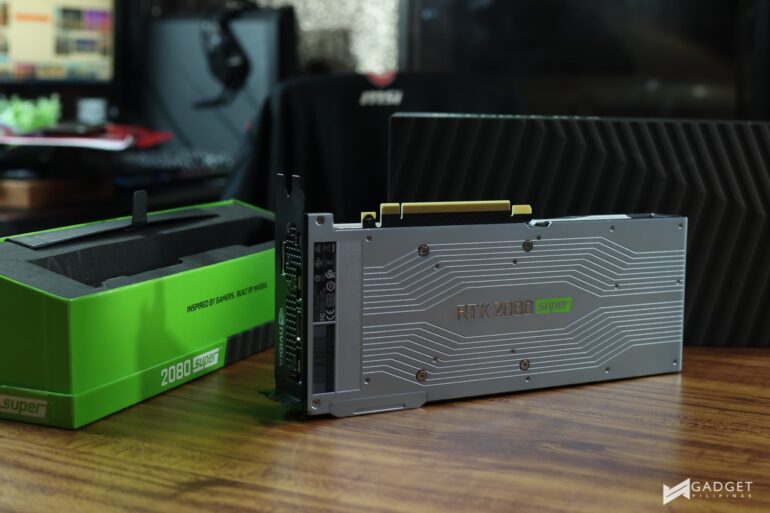 Another one that they have included out of the box is a Dongle that allows you to convert DisplayPort to DVI. Of course, NVIDIA also tucked in a Quick Start Guide for easy reference.
The card has 3 DisplayPorts and 1 HDMI port. There's also a USB Type C port for VR-loving consumers.
In terms of availability and MSRPs of the new GPUs, RTX 2080 Super's SRP is $699 or around PhP37m,000 without applicable taxes and shipping. RTX 2070 Super and RTX 2060 Super will be available this July 9 for $499 and $399 respectively. This roughly translates to PhP26,000 and PhP 21,000 without applicable taxes and shipping. RTX 2060, on the other hand, gets a new MSRP of $349 or roughly around PhP18,000 without applicable taxes and shipping.
Giancarlo Viterbo is a Filipino Technology Journalist, blogger and Editor of gadgetpilipinas.net, He is also a Geek, Dad and a Husband. He knows a lot about washing the dishes, doing some errands and following instructions from his boss on his day job. Follow him on twitter: @gianviterbo and @gadgetpilipinas.