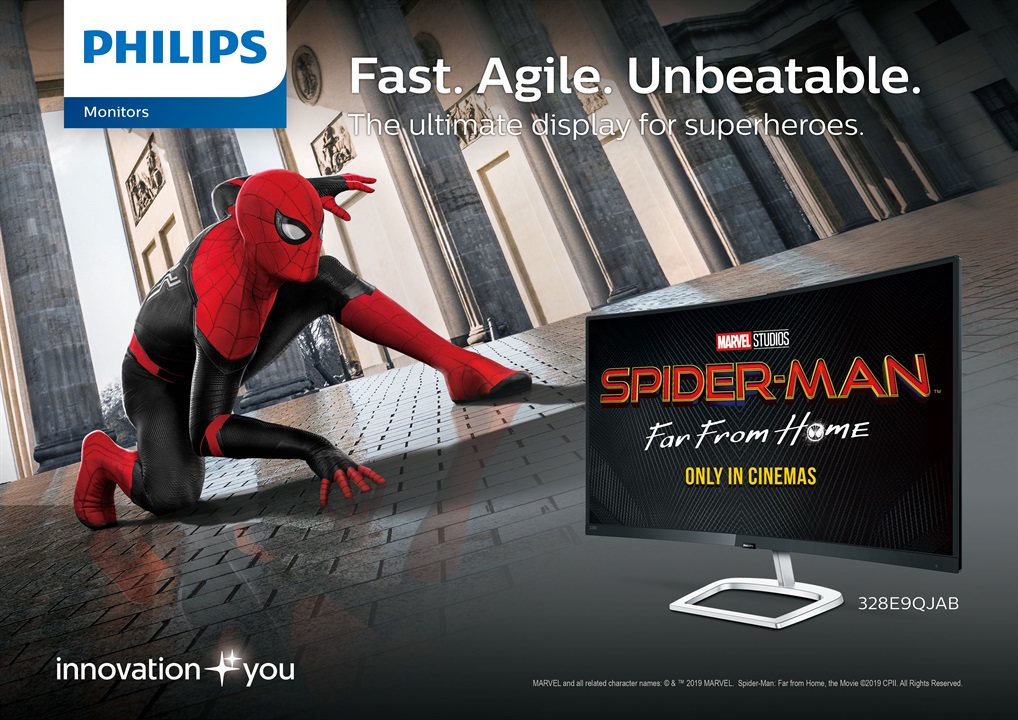 In partnership with Sony Pictures Entertainment, Philips monitors held a special block screening of the movie Spider-Man: Far From Home at the Podium in Ortigas.
The movie picks up on the events after Avengers: Endgame, and packs intense action scenes and stunning visual effects, despite having a light tone in general.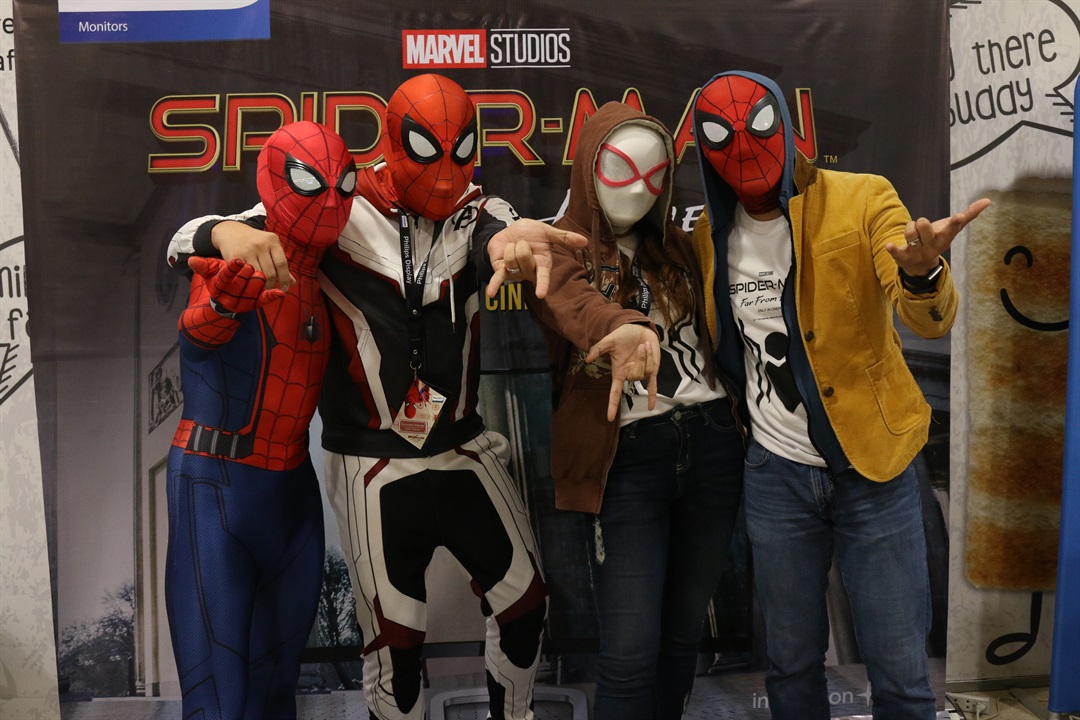 Members of the media were greeted by a Spider-Man cosplayer, who also showcased his awesome poses for a photo-op with the guests as they were treated to a sumptuous dinner. The event also hosted a free play session for the hit PS4 Game,Spider-Man by Insomniac Games, which was captured in rich detail by the Philips BDM4350UC with its 4K Ultra HD LCD display.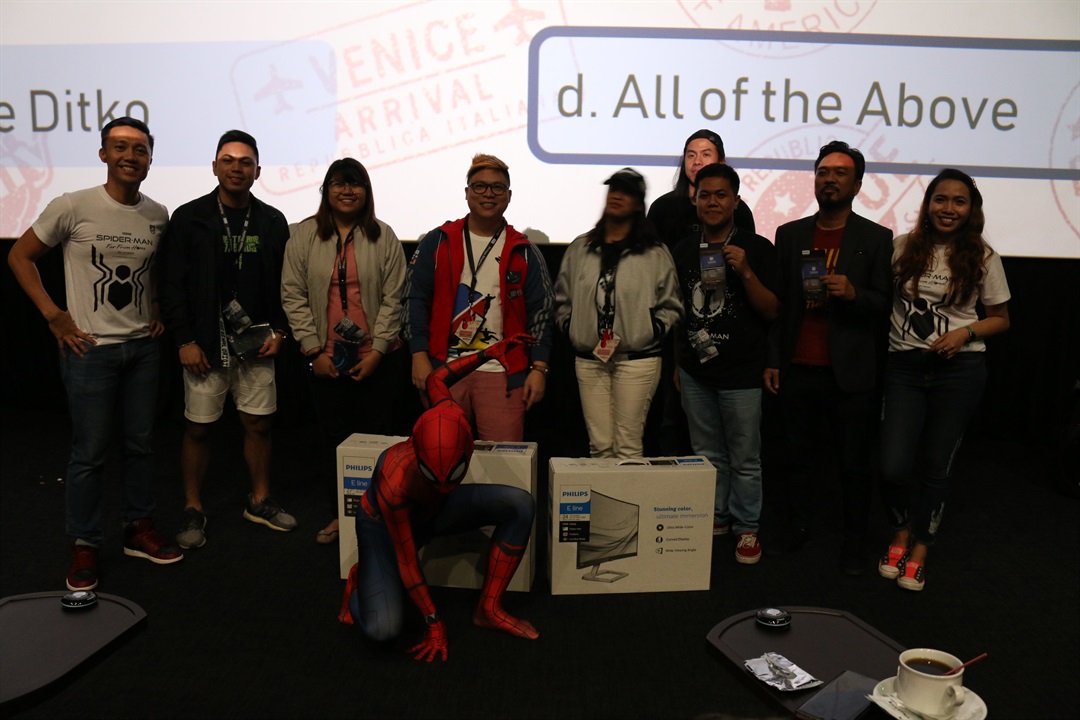 Before the movie started, a number of premium items and two Philips monitors were raffled off to several lucky winners. These monitors, the 278E9QHSB and 248E9QHSB, guarantee an immersive watching experience at the comfort of their own homes.
Philips Monitors Spider-Man Consumer Promo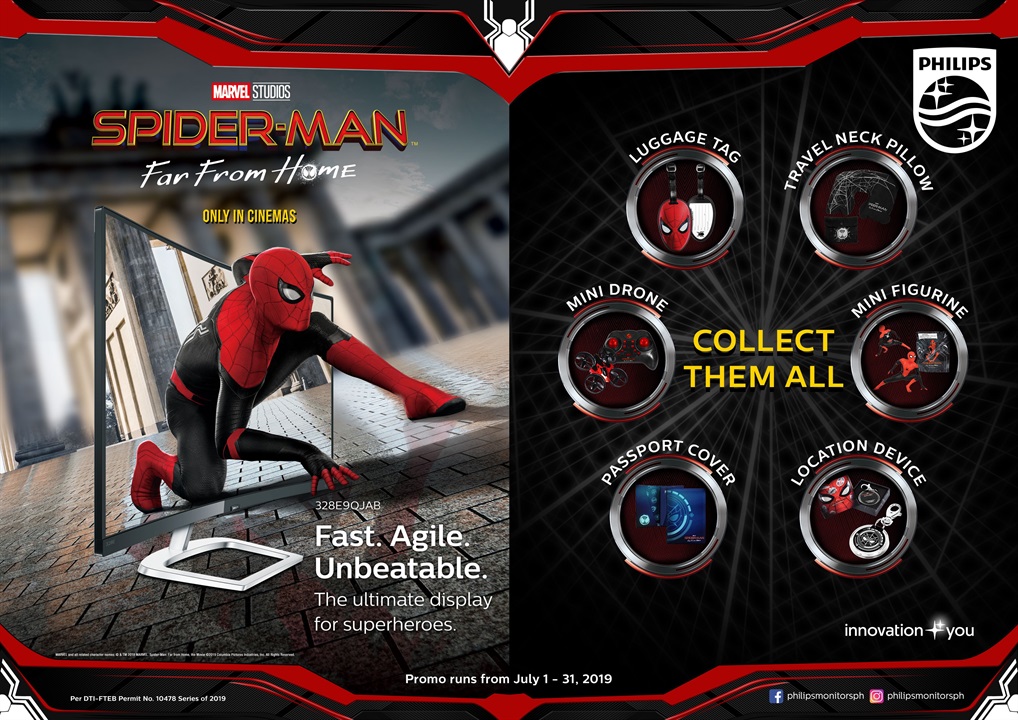 From July 1 to 31, 2019, every purchase of a participating Philips Monitor model will come with a limited edition Spider-Man: Far From Home collectible.
Participating Dealers and Outlets
Manila
Complink – SM Megamall
PC Express – Gilmore
PC Express – SM Southmall
Octagon – SM Megamall
PC Express – Glorietta
PC Worx – Gilmore
PC Chain Super Store – Festival Mall
PC Express – Makati Cinema Square
PC Worx – SM Megamall
PC Chain Super Store – SM North
PC Express – Market Market
ThinkPC – SM North
PC Chain Super Store – Virra Mall
PC Express – SM Mall of Asia
Vivocom – Gilmore
PC Express – Alabang Town Center
PC Express – SM Megamall
PC Express – Bacoor
PC Express – SM North
Cebu
HYW – Cebu
PC Quickbuys – SM Cebu
Joyo Mktg – APM Mall Cebu
ThinkingTools@mall – SM Cebu
Davao
Computer World Superstore – Davao
PC Worx – Davao
ThinkingTools@mall – SM City Davao
Customers can claim their goodies up to 60 days after the end of the promotion period. For more information, Click Here.
About Philips Monitors 278E9QHSB Curved LCD Monitor
Philips 278E9QHSB Curved LCD Monitor boasts a 27-inch screen with Full HD resolution and a wide color range that gives the most accurate representation of colors. It has LowBlue mode and FlickerFree features that protect the users eyes from strain. For those who prefer a smaller panel, there's the 248E9HSB, which basically has the same features.
Customers who will purchase a Philips 278E9QHSB within the promo period will also get to take home a Spider-Man: Far From Home Travel Neck Pillow. For more information about the monitor, click here.
About Spider-Man: Far From Home
Directed by Jon Watts and written by Chris McKenna and Erik Sommers, Spider-Man: Far From Home focuses on Peter Parker as he goes on a school trip with his friends on Europe. Unfortunately, trouble doesn't know the word vacation, and follows him throughout the continent. As elemental threats from another dimension appear, Spider-Man gets recruited by Nick Fury and Mysterio for one rollercoaster of a trip.
The film stars Tom Holland, Samuel L. Jackson, Zendaya, Cobie Smulders, Jon Favreau, JB Smoove, Jacob Batalon, Martin Starr, Marisa Tomei and Jake Gyllenhaal.
Emman has been writing technical and feature articles since 2010. Prior to this, he became one of the instructors at Asia Pacific College in 2008, and eventually landed a job as Business Analyst and Technical Writer at Integrated Open Source Solutions for almost 3 years.